HK 20A: WSBE 2017
*"Climate change is the most imminent threat to the global village. International collaboration is crucial and indispensable to address it." *
At the World Sustainable Built Environment (WSBE) Conference 2017, the Secretary for Development, Mr. Eric Ma, has stated the importance of international collaboration on the issue.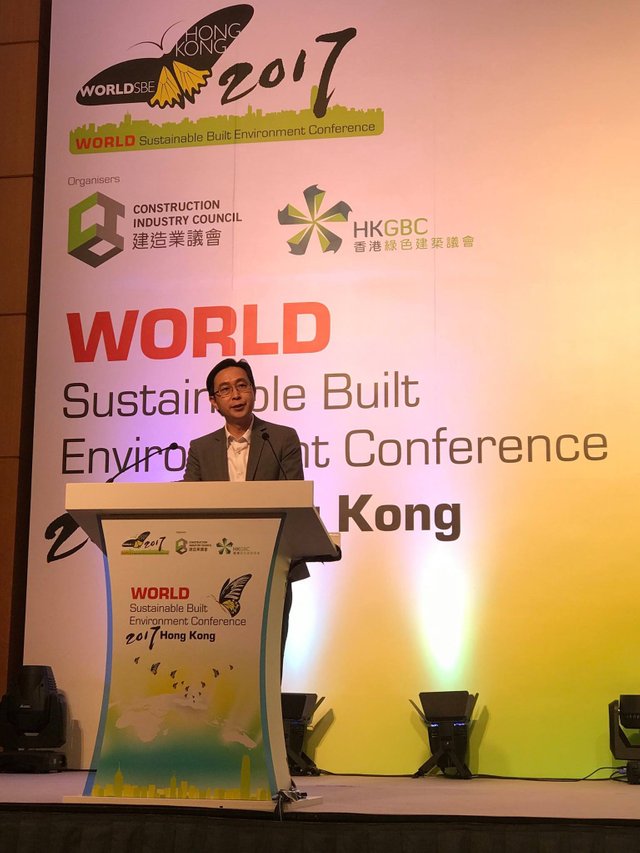 Being one of the 20A Youth Ambassadors, it is my pleasure to have participated in this conference as an audience and an exhibition helper of Development Bureau.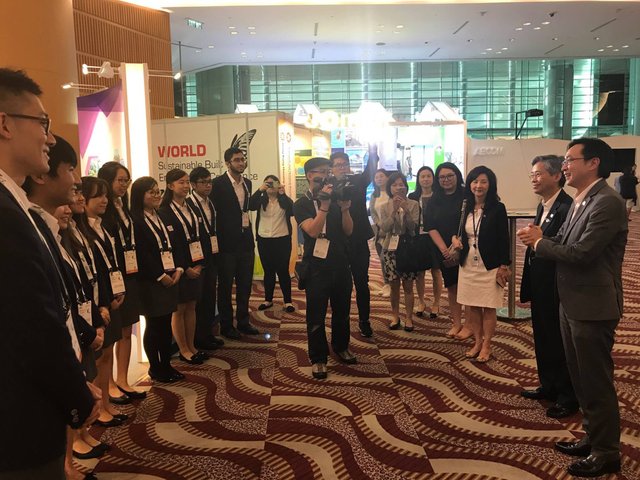 We grabbed the chance to meet Mr. Eric Ma and surely did our selfies with him.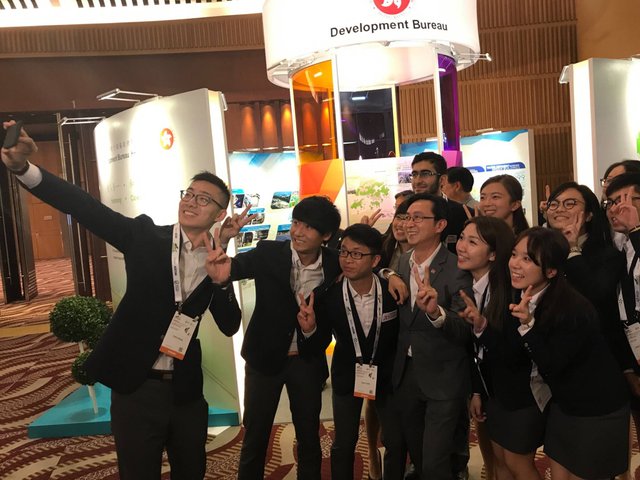 Engineers, scholars and professionals from related fields have attended the conference and gathered to share their valuable opinions.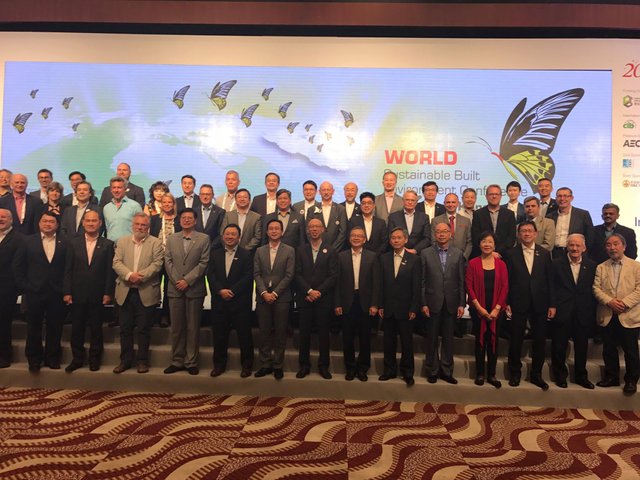 For the exhibition, the theme of display makes reference to the traditional philosophy of man's existence being in harmony with the environment, or 天人合一 in Chinese.
Our ancestor already treasured the wisdom of exercising care to our environment and that is consistent with the contemporary sustainability concept of harmonious interaction between man and nature.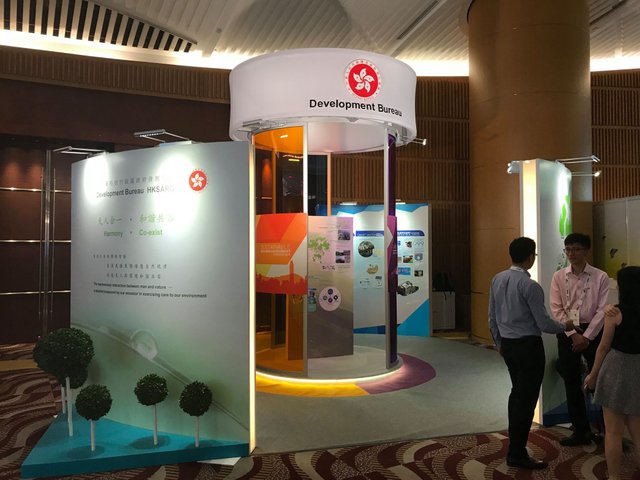 In this exhibition booth of the Development Bureau, we introduce three of our policy areas that contributed to the development of Hong Kong towards a sustainable built environment, that is, a compact, efficient and low carbon city through display of a number of projects completed or under planning by the works departments.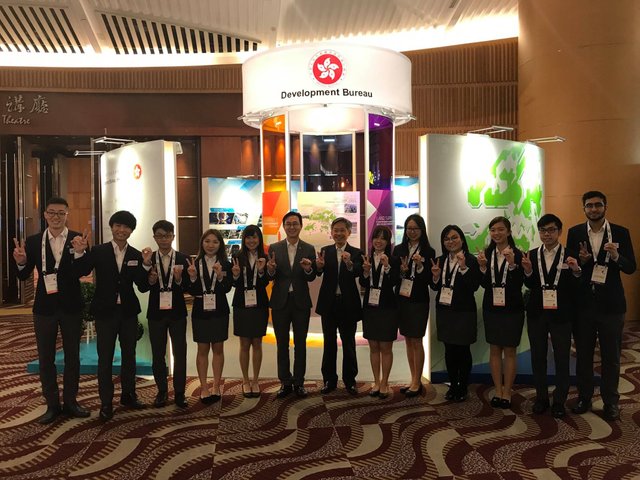 There are more conferences and events upcoming in this year of celebration and improvement for a better HK. Please stay tuned!