Hi,
This is my entry in the contest Cetacean Drawing Contest 🐳🐋🐬 of @jacinta.sevilla which is about cetacean. this is link of contest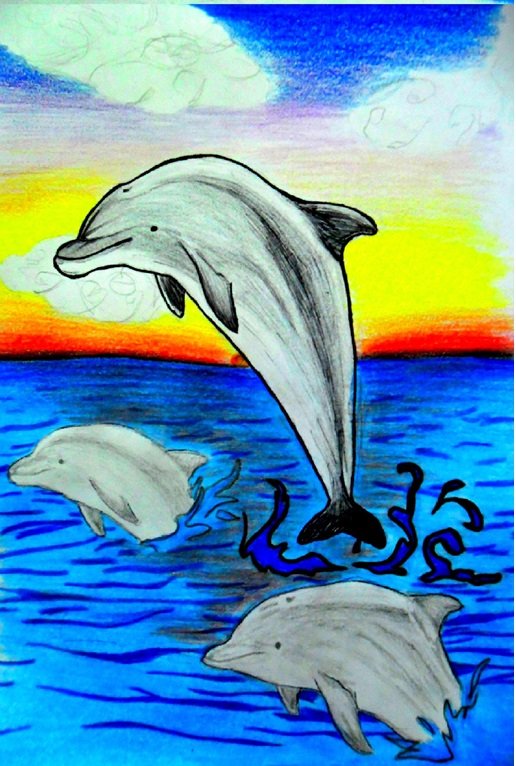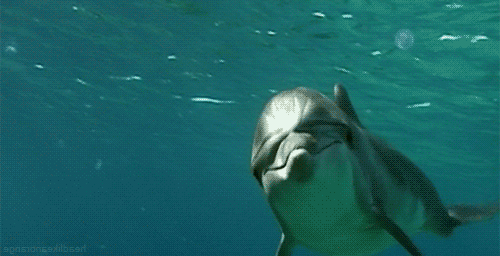 Fuente
I Drawed the bottle nose dolphin because it is the best known dolphin in the world. since in the aspirations of some people, is to swim with dolphins and since this is the dolphin that stays more in captivity. It is also known and calls my attention particularly that they have an intelligence similar to that of humans.

This drawing was made with the objective that the dolphins look like the sea because if you think about it, how is the water? They are silent, mysterious, beautiful movements, used by humans and grouped. CALMED: generally the dolphins are calm, MISTERIOUS: until now there are still investigations about the dolphin and its form of communication, BEAUTIFUL: who would not see the beauty of such a beautiful animal, MOVEMENT: this swimming is good and moves at a considerable speed in the water, USED BY HUMANS: Dolphins like water are used for our benefits, because when dolphins are used as attractions or dolphins are killed, they are grouped: these animals are almost always in groups.
Come as these animals can be similar to the sea. I love this animals!!!
DRAWING STEP BY STEP
1 STEP
Draw the outline with pencil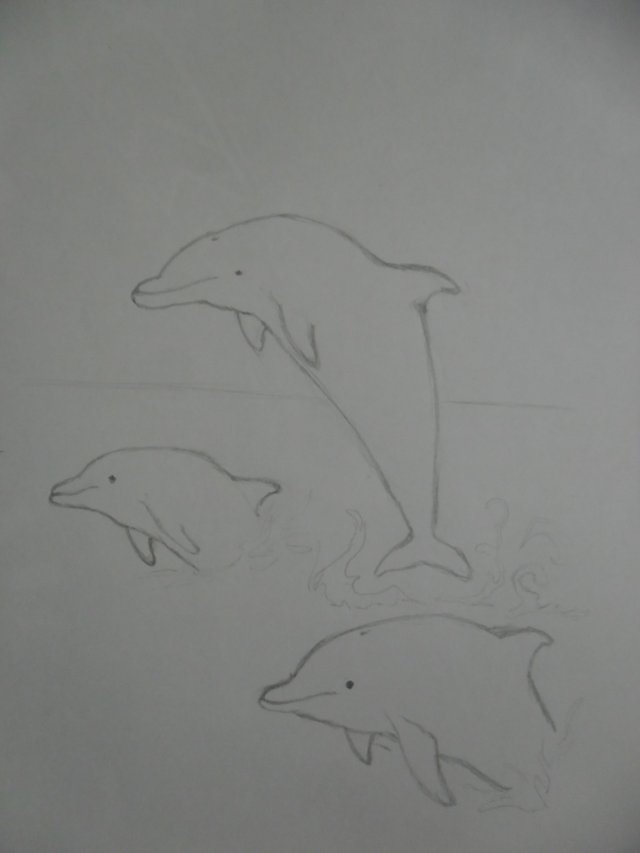 2 STEP
I drawed the shadows with the pencil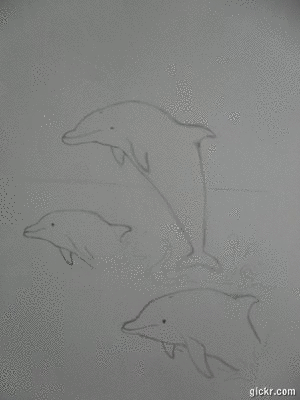 3 STEP
I highlighted the dolphin that is jumping with a pen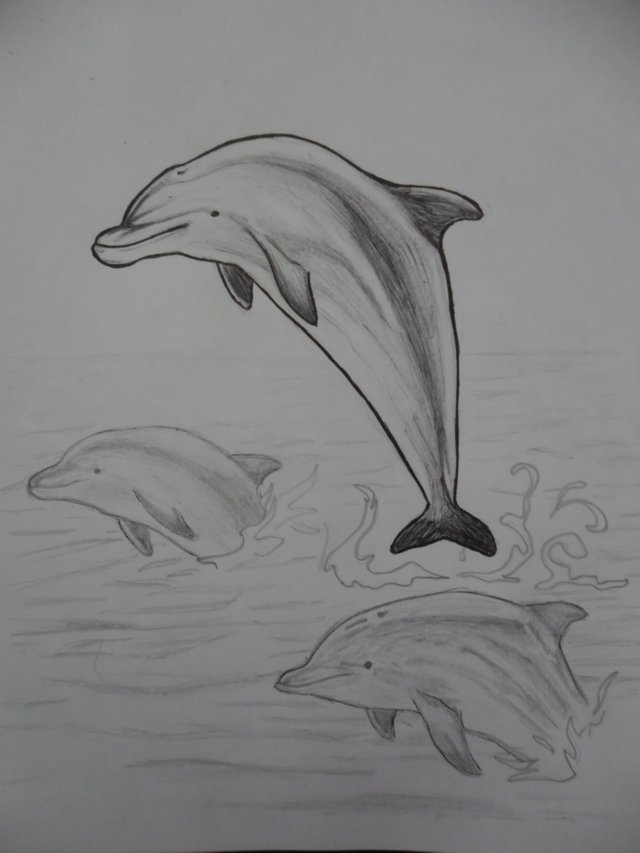 4 STEP
Color the drawing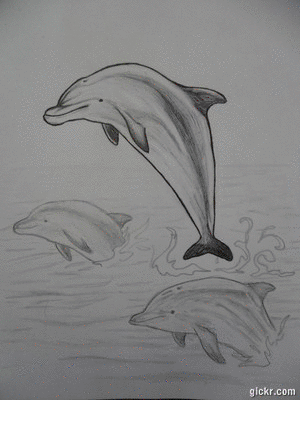 END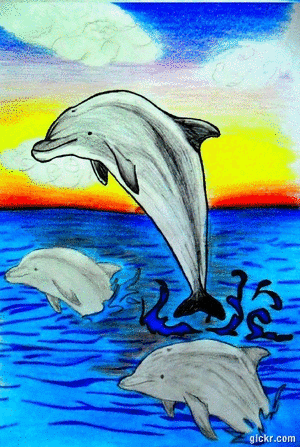 Copyright @jangamasisa- All rights reserved
I will come back!!!