Když Linda vlastně v zaměstnání ke zmizení Andrey nic zásadního nezjistila, tak Katka se po dohodě se sousedkou chystá vstoupit do Andrejina bytu. Má z toho smíšené pocity a doufá, že něco zjistí.
Byt působil opuštěně, ale zároveň jako kdyby z něj majitelka odešla
včera a né před více než třemi měsíci.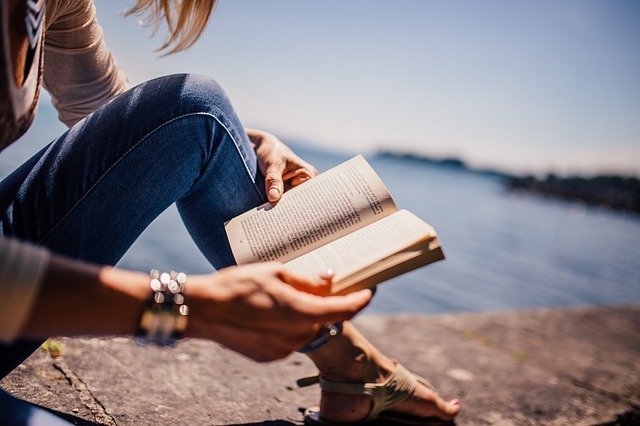 A kde vlastně začít. Rozhlédla se po bytě. Nic zvláštního jí do oka nepadlo.. I když.. Všimla si knihy, která byla na nočním stolku.
Nebylo na ní vlastně nic zajímavého, kromě skutečnosti, že tu knihu Andree Katka půjčila už před pěti měsíci. Podivila se jak snadno na tu knihu zapoměla- a to byla její oblíbená. Vzala knihu do ruky a pak zalistovala. Už chtěla knihu strčit do tašky, když si všimla že na konci na prázdné straně byl tužkou připsaný vzkaz.
Katko, doufám že to najdeš ty. Pokud ano, zavolej.. a telefoní číslo.
P.S.- Lindě nic neříkej, vše ti vysvětlím. Andrea
Katku velmi překvapilo co našla a hlavně to, že jejich společné kamarádce nemá nic říct.
Hned vzala mobil a zkusila vytočit číslo, které jí Andrea napsala. "Haló", ozval se v telefonu Andrey hlas. Katka málem nevěděla jak začít a na co se nejdřív zeptat. Tady Katka, jsem ráda že tě slyším a že jsem vůbec našla ten vzkaz. Jsi v pořádku? Ahoj, jsem ráda že voláš! Všechno ti vysvětlím, ale teď nemám moc času. Lindě prosím opravdu nic neříkej! Zavolej mi prosím zítra odpoledne. Teď už musím končit.
Než se stačila Katka ještě na něco zeptat, Andrea zavěsila.
Foto: pixabay