Microalgae - one of the oldest organisms, with cyanobacteria responsible for 70% of the global 02 production!
(Mikrořasy - jedny z nejstarších organismů, společně se sinicemi zodpovědné za 70% světové produkce kyslíku!)
Today I would like to share with you some microscopical shoots from my bachelor thesis research with theme ""The potential of microalgae for lipid production and their fatty acides analysis" that I made on the Institute of the Academy of Sciences, Department of Microbiology in Třeboň, Czech republic.
(czech)
Dnes bych se s vámi rád podělil o pár mikroskopických snímků z mé bakalářské práce na téma "Potenciál mikrořas pro produkci lipidů a rozbor jejich mastných kyselin" který jsem prováděl na mikrobiologickém ústavu Akademie věd v Třeboni.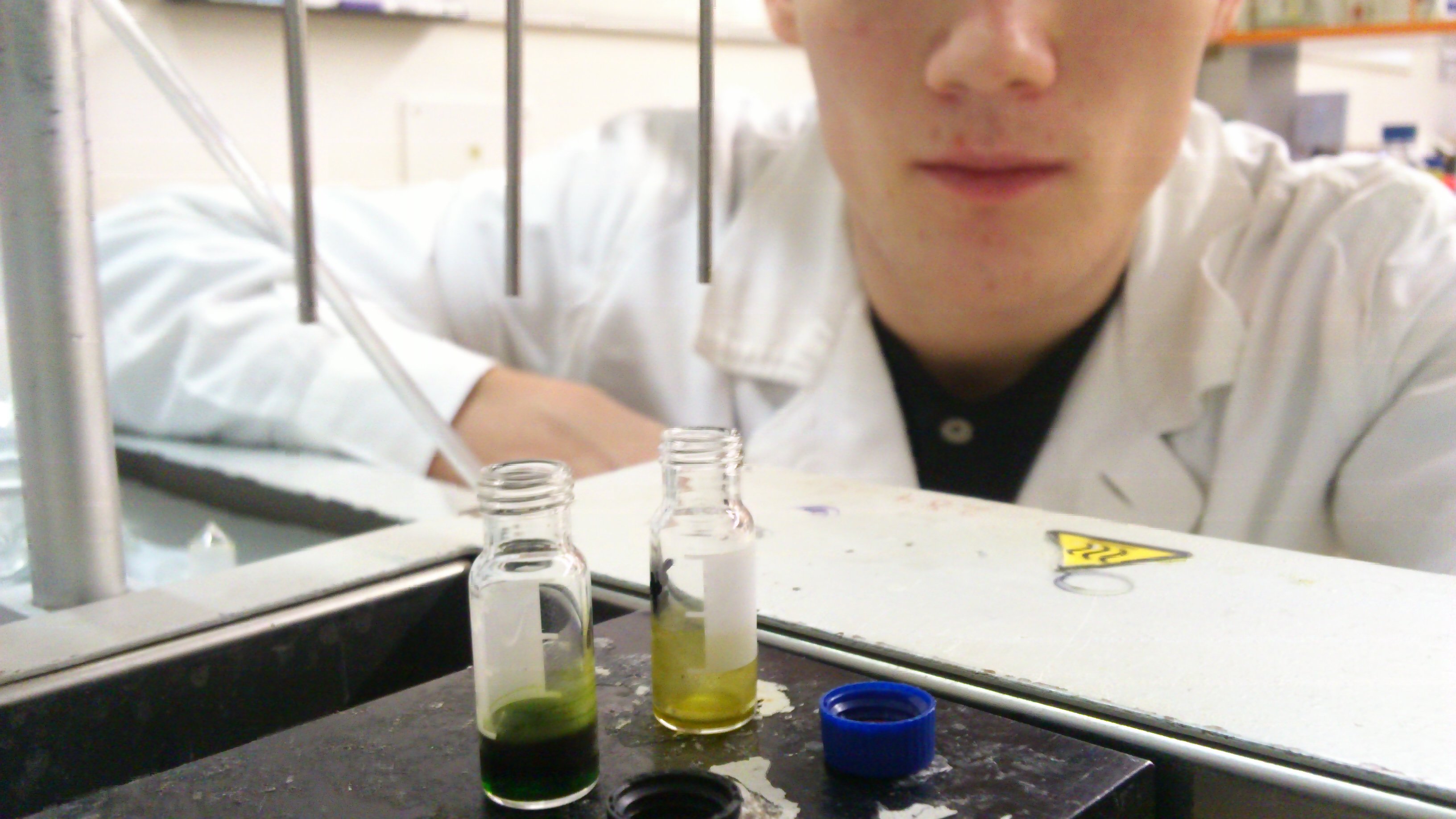 Evaporation of solvent of the algal extract/Odpařování rozpouštědla z řasového extraktu
Chlorella vulgaris
Maby you know it in the form of pills, you take as a food supplement for health. It contains lot of healthy omega3 fatty acides (like palmitic acid or linolenic acid) lot of proteins and vitamines (mostly B a C)
(czech)
Tuto mikrořasu znáte možná ve formě tablet, které užíváte jako doplněk stravy. Obsahuje spoustu zdravých omega3 mastných kyselin (jako kyselinu palmitovou či linolenovou) velké množství proteinů a vitamínů (hlavně B a C).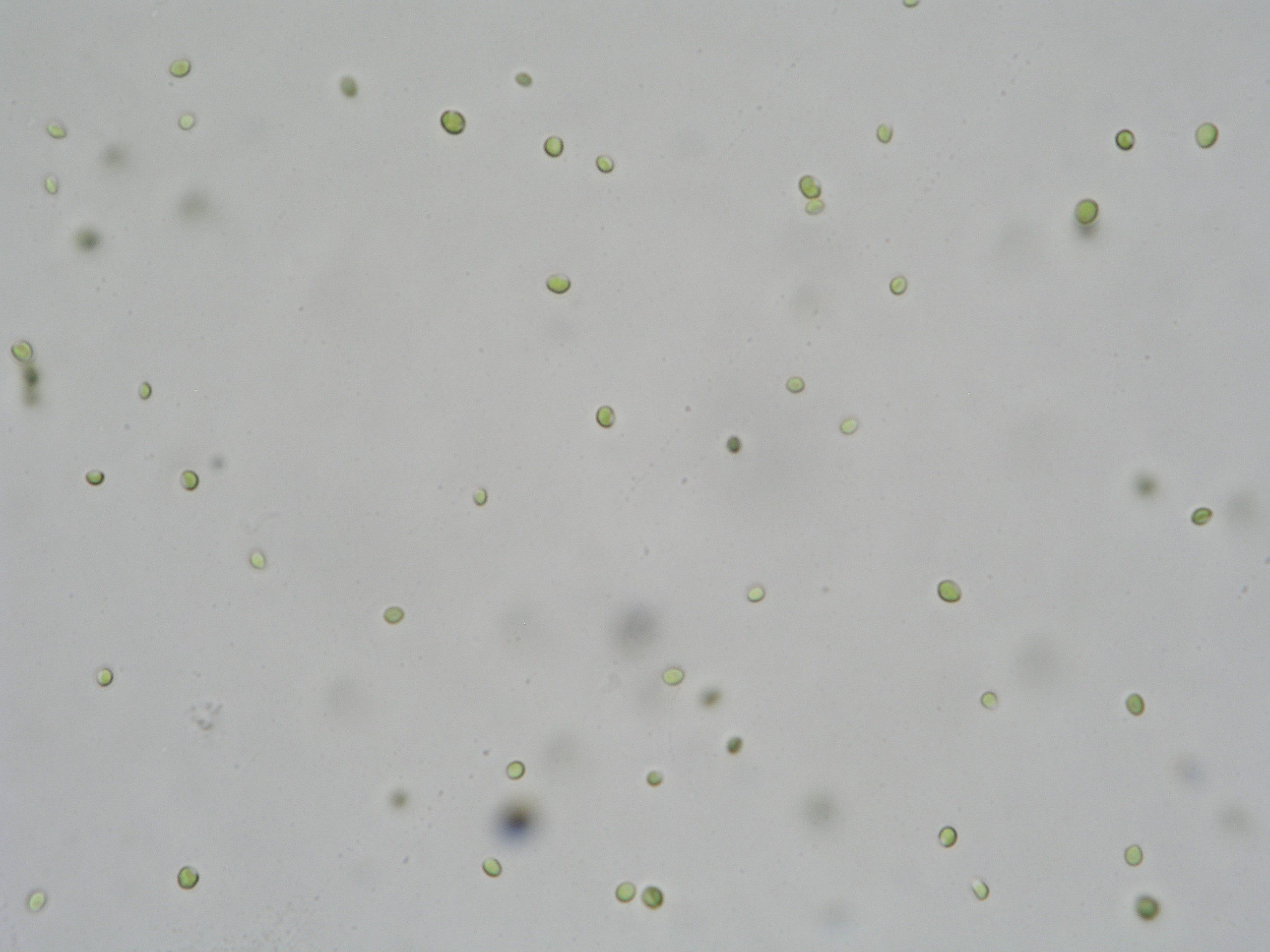 (Chlorella vulgaris)
Vischeria stellata
marine and freshwatter species, 7 -9 μm wide
(czech)
mořská, rovněž sladkovodní řasa, 7 až 9 μm široká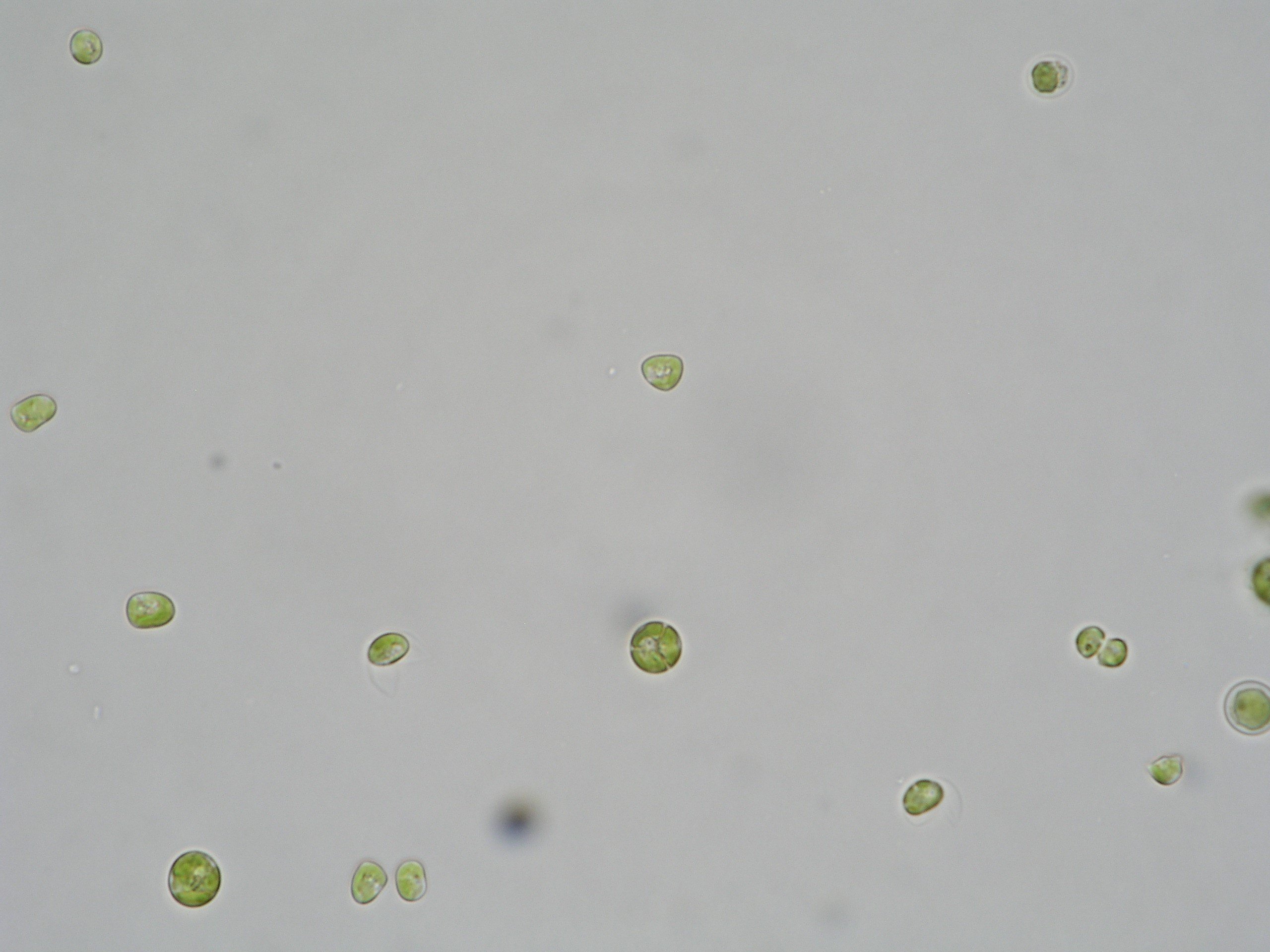 (Vischeria stellata)
Trachydiscus minutus
Rounded cells, fatty droplet frequently present in the middle of the cell
(czech)
Kulatá buňka, často s tukovou kapičkou uprostřed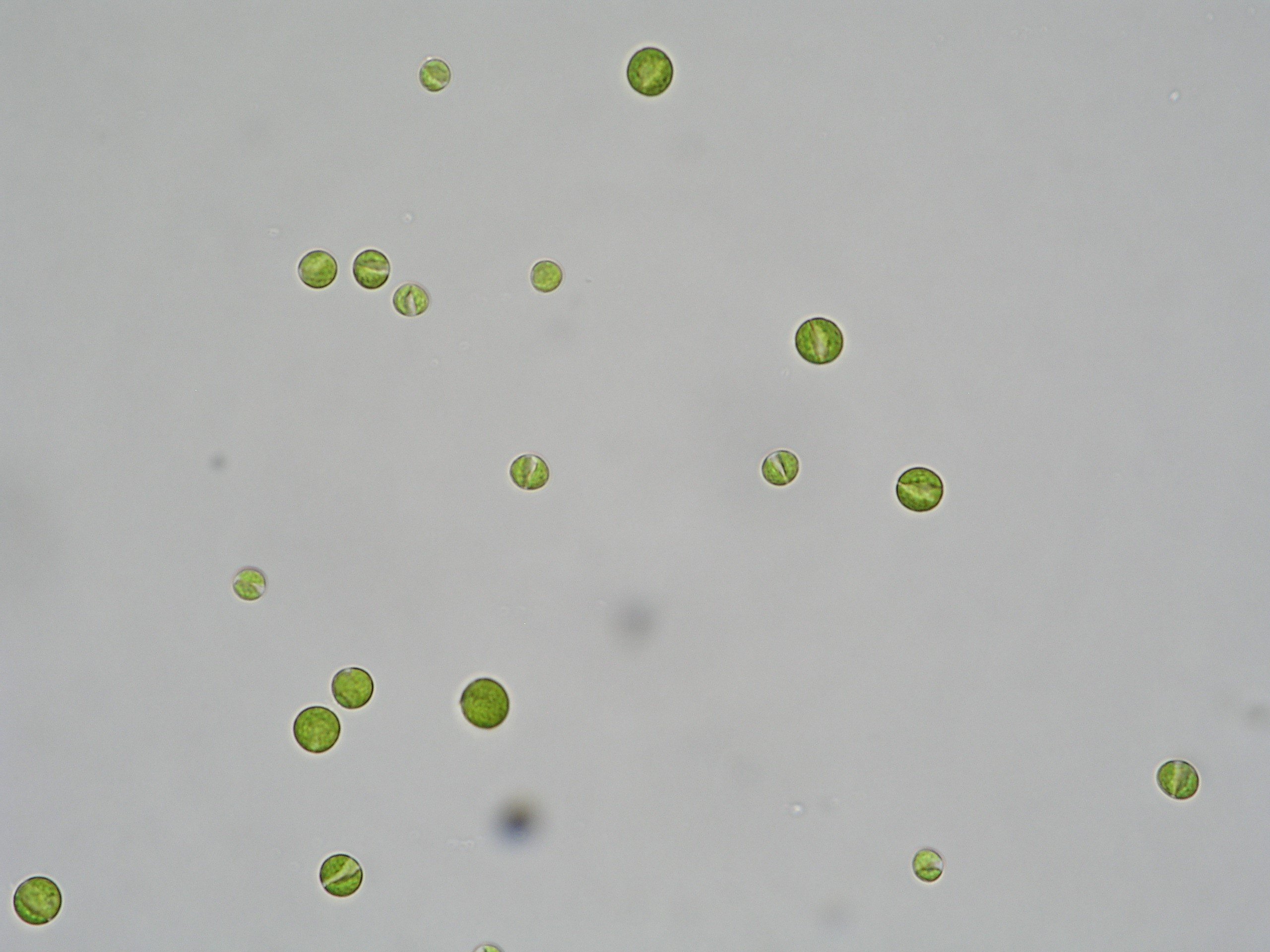 (Trachydiscus minutus)
Porphyridium sordidum
Misses red dye, cultivation on Brody-Emersons medium
(czech)
Postrádá červený pigment, kultivuje se na Brody-Emersonově médiu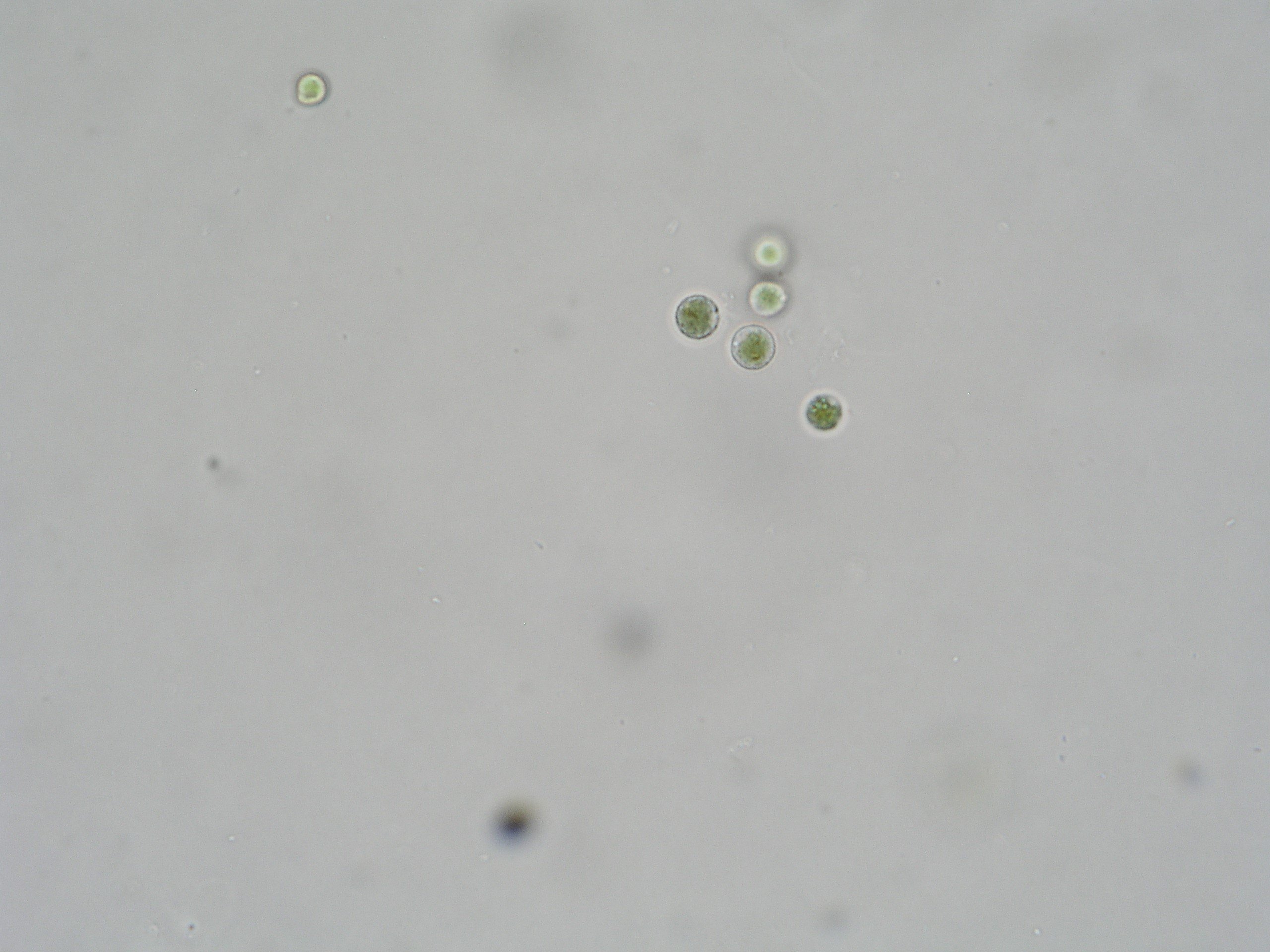 (Porphyridium sordidum)
and the last one../* a poslední..*
Porphyridium cruentum
It contains characteristic red pigment - karotenoid and the strongest antioxidant ever - astaxanthin
(czech)
Obsahuje charakteristický červené barvivo - karotenoid a nejsinější antioxidant vůbec - astaxantin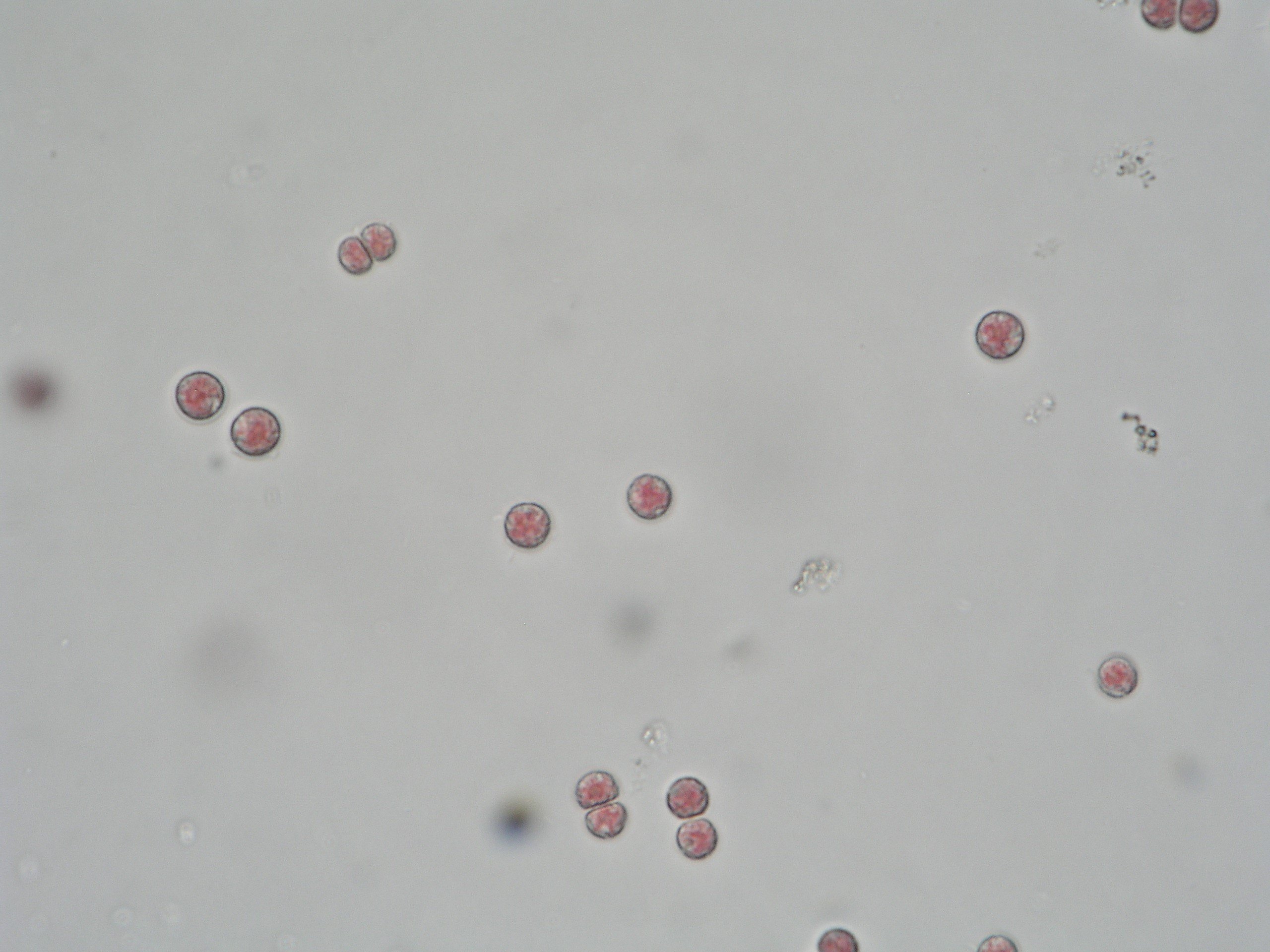 (Porphyridium cruentum)
If you liked my post, please upvote, resteem or promote :-)