Hodně lidí tu navazuje na články ostatních, takže tohle může mít minipidi návaznost na poslední posty @krakonos – ova oběda.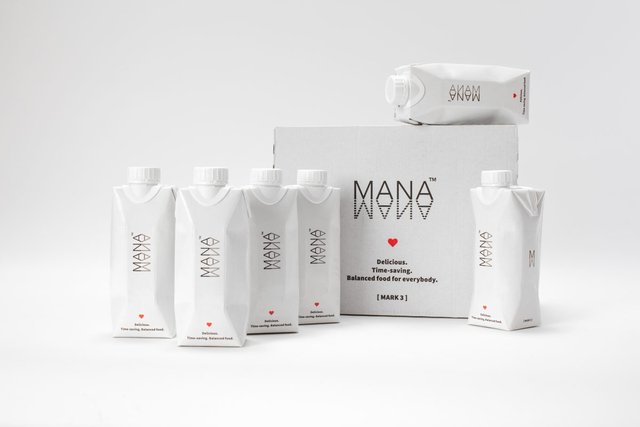 Určitě mnozí z Vás, znají český výrobek MANA. Pro ty, co ne, jedná se o potravu, kterou nejíte vidličkou a nožem, ale pijete jí. Výrobce tvrdí, že na maně dokážete vydržet bez jakéhokoliv požití dalšího jídla. Pro mě to byla představa rychlého oběda, při hektickém pracovním dni a navíc po úrazu zubů se mi bude dalších pár měsíců špatně kousat. Na výběr jsou dvě varianty, již připravená ve formě pitíčka a druhá v prášku, kterou si doma namíchá každý sám. Chvilku jsem přemýšlel, přečetl pár recenzí a rozhodl se jí objednat pitíčko, sice vyjde na kus dráž, ale já to přeci chci jen vyzkoušet a nejmenší balení pitíček vyjde na 800 Kč a prášku na 1400 Kč. Skočil jsem na jejich moderně vypadající stránky, hodil na monitor kreditní kartu a za 2 dny na mě klepal pan řidič s balíčkem.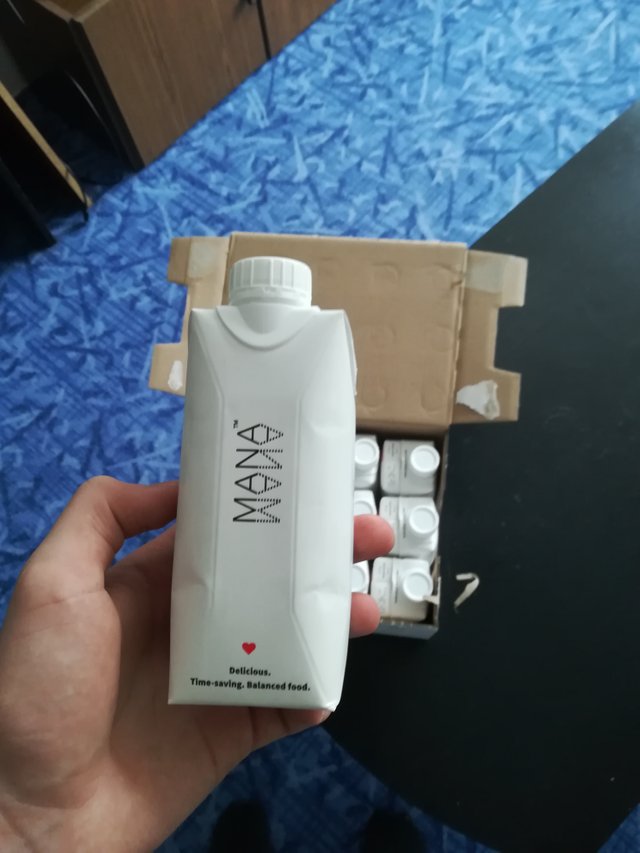 Krabice byla celkem pěkná (fotograf ze mě nikdy nebude) a po rozbalení na mě čekalo hezky vyhlížejících a ze sedmého schodu vychlazených dvanáct kousků many. Překvapivě na sobě jednotlivé balíčky nemají žádný informační text, krom shake and drink, což je nezvyk oproti běžným etiketám. Fikaně jsem si počkal na čas oběda, kdy začíná mít člověk hlad a rozhodl se to prubnout. První lok byl překvapivě dobrý a říkal jsem si "čekal sem to horší!". Ovšem pak přišel lok druhý a třetí a já si říkal "co sem to koupil". Hodně lidí na internetu psalo, jak to chutná "lahodně", ovšem to může být shill, takže jsem na ně moc nedal a hledal spíš negativní názory, kterých bylo pomálu. Mnoho lidí psalo že má "neutrální chuť", kéž by to mělo neutrální chuť, to by se ještě dalo, ale ona se celkově ta chuť špatně popisuje. No nějak jsem to dopil, mrkl na čas a uvědomil jsem si, že jsem to pil 35 minut. Což není vůbec tak rychlé, jak jsem čekal, ba naopak. Každopádně jsem vůbec necítil hlad, což bylo velice příjemné zjištění. Zhruba za 3 hodinky jsem si dal rychlou sváču a den pokračoval běžně dál.
Kolem sedmé večer, kdy ještě nebývám doma, mě chytl neskutečný pocit prázdnoty v břiše. Z práce jsem šel rovnou pro pizzu, kterou sem do sebe hodil jak ranní kafe a stále jsem hladověl, dojedl jsem to pár rohlíky s hermelínem a stejně jsem šel spát hladový. Díky této zkušenosti, jsem nějak neměl náladu pít další manu, až na nedělní snídani, kdy už ta chuť nebyla tak hrozná a musím říct, že snídaně vcelku dobrá. Takže jsem došel k závěru, že to jedno pitíčko je na oběd málo, kdybych si dal 2, to už by šlo. Každopádně bych obědval přes hodinu…Dopiju to ke svačinám a další várku objednávat nebudu. Špatné to určitě není, jen mě zabíjí ta "chuť" což je subjektivní věc, ale účinek to má. Zaslechl jsem, trafika Relay, ve svých větších pobočkách prodává kusovky, takže klidně vyzkoušejte. Jak to vidíte s těmito výrobky vy? Existují lepší a chutnější?
//edit: v mezi čase napsání článku a zveřejnění, jsem vypil další 3 kousky a názor přetrvává tj. je to hnusný, ale funguje to