By taking part in the #tenkminnows project and watching some of their participants, I get some interesting articles.
Yesterday and today it was articles from @akomoajong here and @abh12345 here. Since I don't speak English, I'm dependent on the compiler. Therefore, I do not dare to submit their translation. For myself, however, I realized that this was an opportunity to get some SP.
The articles describe exactly how to get involved. It is basically a tracking long-term competition that has a weekly evaluation. I highly recommend using the above links and articles at least to read ;-).
In one discussion, @paulag replied to my commentary with the phrase:
"Hold on, another ride will be wild."
I remembered this sentence when I came upvote my @theycallmedan 2.6 $ for my last posts, which I thank him for many times ;-). If this is the start of the ride, I will have to really hold myself :-)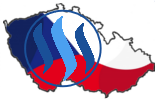 Díky účasti na projektu #tenkminnows a sledováním některých jejich účastníků, se dostanu k zajímavým článkům.
Včera a dnes to byly články od @akomoajong zde a @abh12345 zde. Vzhledem k tomu, že nevládnu angličtinou, jsem odkázán na překladač. Proto si netroufám předložit jejich překlad. Pro sebe jsem však vyrozuměl, že jde o příležitost získat nějaké SP.
V článcích je přesný popis, jak se zapojit. Jde v podstatě o sledovací dlouhodobou soutěž, která má týdenní vyhodnocení. Vřele doporučuji použít výše uvedené odkazy a články si aspoň přečíst ;-).
V jedné diskuzi mi odpověděla @paulag na můj komentář větou ve smyslu:
"Pořádně se drž, další jízda bude divoká."
Vzpomněl jsem si na tuto větu, když mi na mé poslední posty přišel upvote od @theycallmedan ve výši 2.6 $, za což mu tímto mnohokrát děkuji ;-). Pokud je tohle začátek oné jízdy, tak se budu muset opravdu pořádně držet :-)