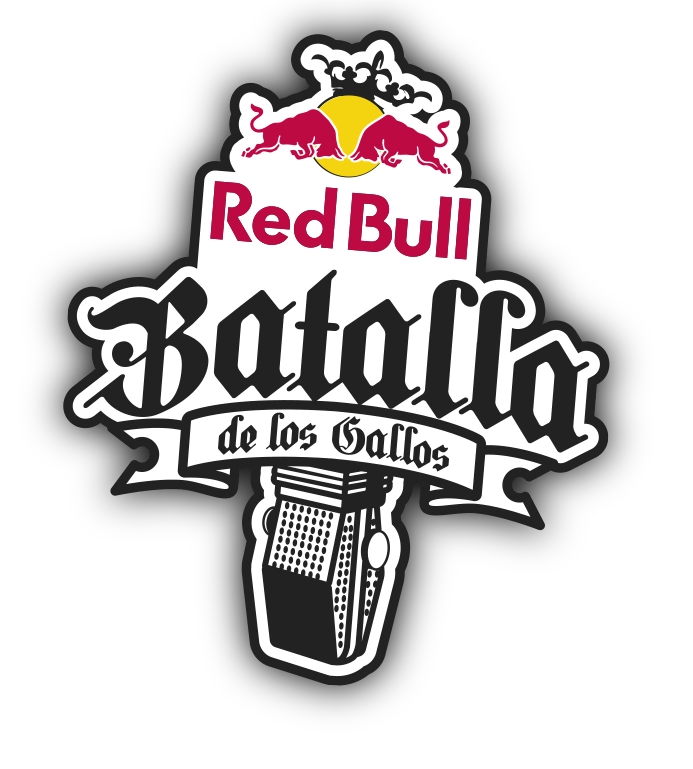 RedBull Batalla De Los Gallos 2018 is approaching. This March 24 is the first regional semifinal in Chile in Valdivia and here I bring you the list of participants who will fight for a place in the national final that will be in August. These are the participants:
Jokker hxalpen
Temple AKA HEIDEGGER
Racso / chillan
Erreka8ctava
Riddle
Sonico
Hoppersbkfvkngo
sl0w
Abductor.
SOLISBÉ VLDR
DEZE Wksss
BASSsMC
bejotaline
Artepactoskills
SEDY EME
crystal.Tempestd
LUCHO NEIRAaa
MantraZDF
POBLA ATAKA
J4nter
STRAKTO
Kum!
Elementary
G-lap
Sandiaaaaa
Moick rapers
Nano-ZDF
mega jma
AYCE
metalinguistics
n. Burgos
They make a total of 31 participants. How are the 32 going to be completed? Well today March 22 will be chosen the last prequalified to complete the list of 32, will be in the first university edition of RedBull Batalla De Los Gallos at the Austral University.
They also confirmed who will be the jurors and will be the following:
Cristofebril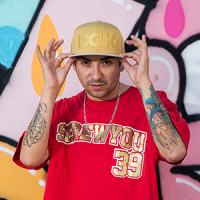 For the second time in a row, the national champion of RedBull Batalla De Los Gallos 2012 will be sworn in a regional.
Cayu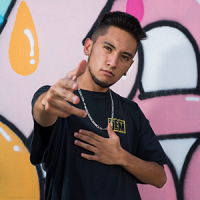 Founder of the DEM Battles Tomas Gutierrez will be present at the regional RedBull Batalla De Los Gallos, will be decisive for the election of the roosters that will go to the national final.
Zita Zoe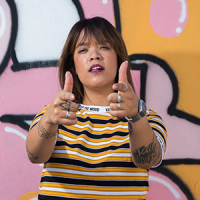 Catalina González is one of the best known exponents of Chilean Hip Hop.
In addition, this year we have Seo 2 as Host of the battles and DJ Athena in charge of the beats.
On the other hand we also have confirmed the participants of all the regional ones that will be in Spain. They are the following:
Semifinal of Seville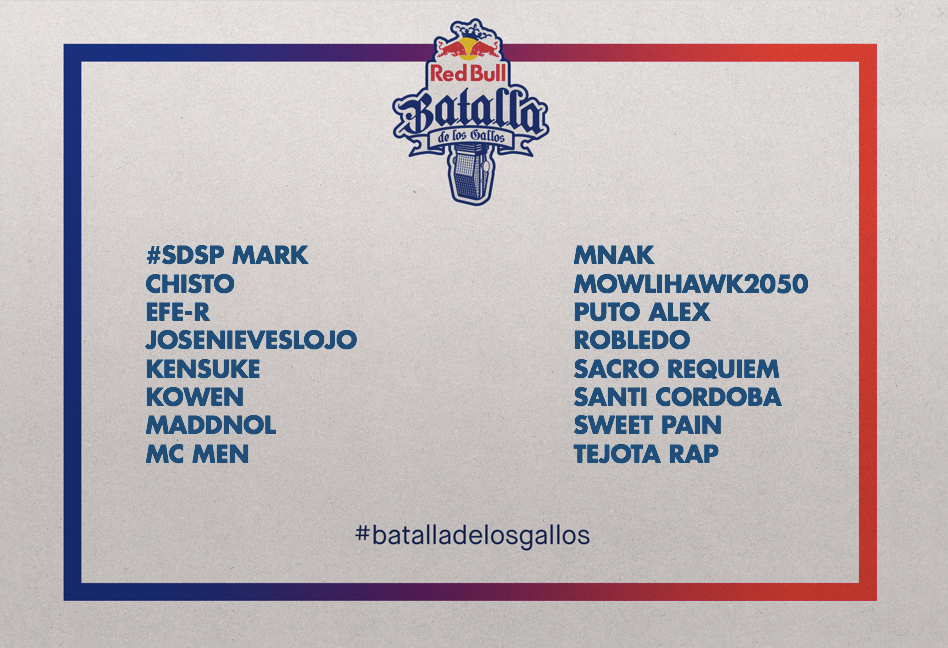 Semifinal of Barcelona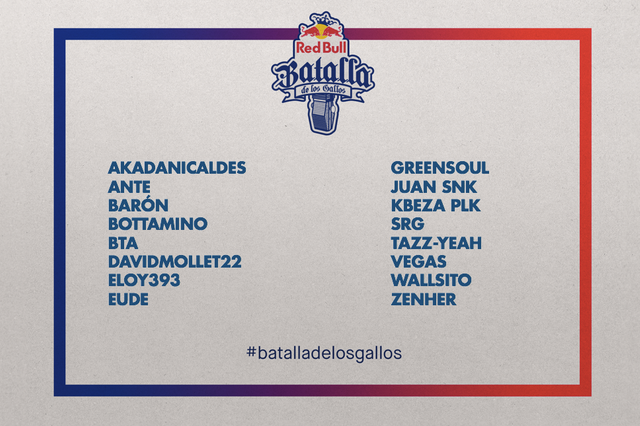 Semifinal of Valencia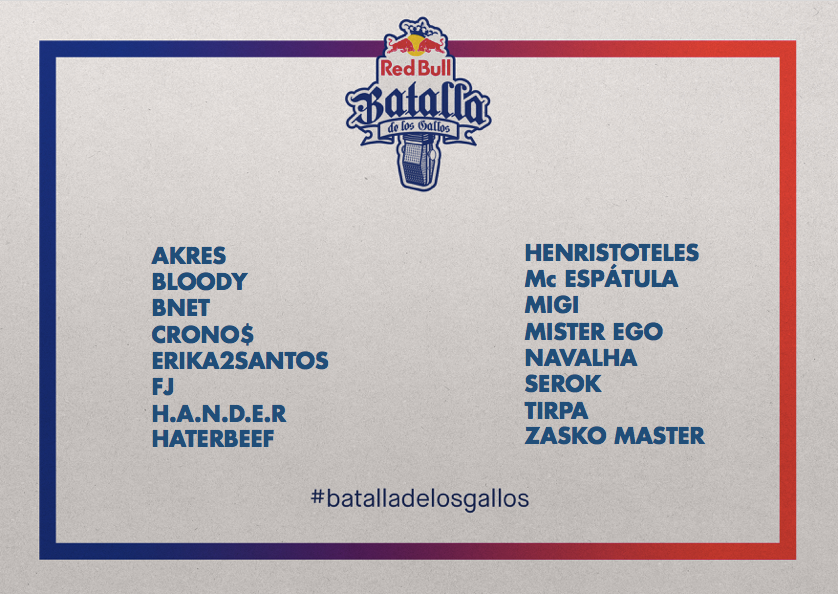 These are all and I will share with you those that for me are the favorites to go to the national final, classify 4 of each regional and for me they are the following:
Sevilla: Sweet pain, Mc Men, Kensuke and Robledo.
Barcelona: Wallsito, BTA, Baron and Vegas.
Valencia: Zasko, Hander, Mc ESPÁTULA (Errece) and Bnet.
These are the ones that for me are the favorites to go to the national final, see you in the next one.