Hola amigos y acompañantes del reto #OnePhotoEveryday
Listo y horneado el pollo de navidad y asi quedó.
Ready the Christmas chicken baked and that's how it looks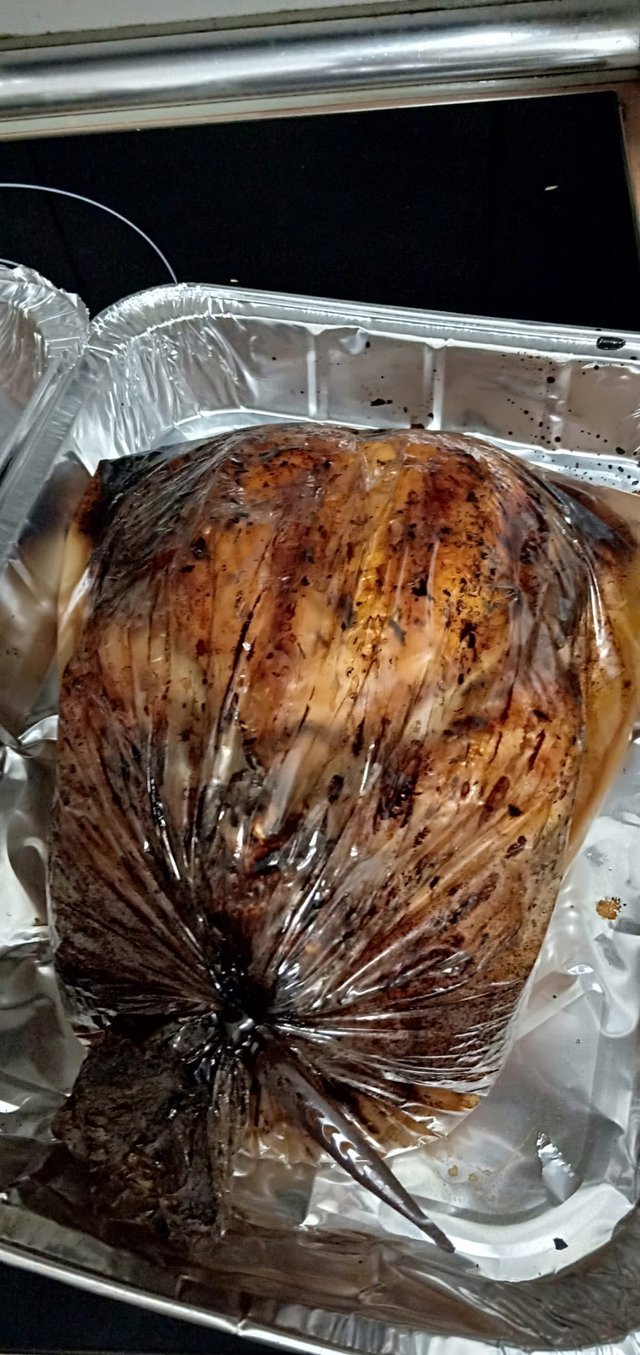 Fuente
El pollo horneado por dos horas y 15 minutos, se ve bien doradito, es de los preparativos para la mesa de navidad.
Del amigo y profesor @lanzjoseg es la recomendación de hacer este reto de una foto diaria con las mejores fotos o uno cree que son. Gracias por mantener tú visita a mi post y puedes comenzar también una foto todos los días, es divertido, aprovecha lo que ves a diario en tu vida. Esto es un aprender haciendo.
Esto de una foto todos los días no es solamente un desafío, es un reto continuo y divertido con uno mismo, son una serie de publicaciones sobre lo que vemos a diario y que compartimos en esta plataforma steemit.
Utilizó un celular Motorola G 4 con luz de día.