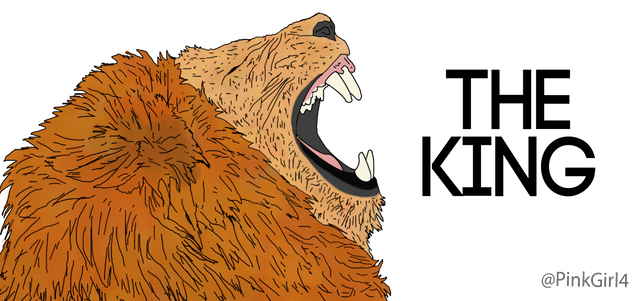 Hola a Todos
Esta es la ilustracion N° 14 publicada. Siempre me han fascinado los leones son criaturas imponentes, majestuosas y que al solo verlas infunden respeto. Ellos han sido utilizados en numerosas películas de Hollywood, quien no recuerda haber visto el rey león cuando pequeños; de igual manera, en el entorno religioso aparece como el León de la tribu de Judá como simbolismo de Jesús de Nazareth. Así que esta publicación esta dedicada a El Rey.
Traslation
This is illustration No. 14 published. I have always been fascinated by lions. They are imposing, majestic creatures and that only seeing them instill respect. They have been used in numerous Hollywood movies, who do not remember seeing the lion king when we were little; in the same way, in the religious environment he appears as the Lion of the tribe of Judah as a symbolism of Jesus of Nazareth. So this publication is dedicated to THE KING.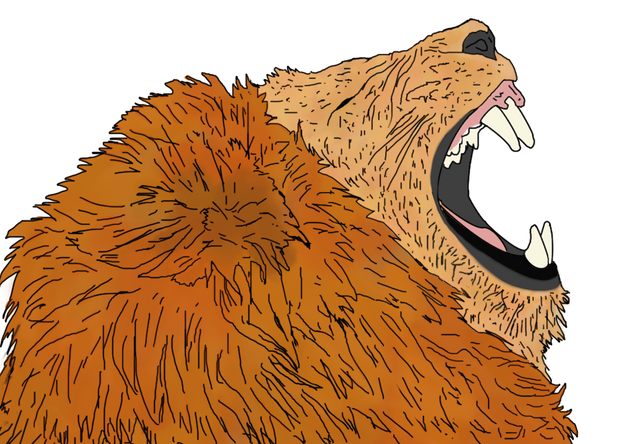 Proceso:
Cree el boceto inicial en lápiz no tiene que ser perfecto y luego digitalizado con una foto, después con el pincel a mano alzada se contorneo el dibujo. Posteriormente, duplique la capa del contorneo 3 veces para dar diferentes colores y luces a la ilustración, en la primera capa coloque los colores iniciales del dibujo y en la segunda con un pincel especial que genera varios tonos, asigné color al pelaje del león y baje relleno y opacidad. En otra arriba de las anteriores coloqué las luces y sombras del dibujo y bajé el relleno la opacidad. La ultima capa duplicada del contorneo la dejé sin relleno de color y arriba de todas las capas por si se perdió el trazado en el proceso de asignación de color.
Create the initial pencil sketch does not have to be perfect and then digitized with a photo, then with the freehand brush the drawing is outlined. Subsequently, duplicate the contour layer 3 times to give different colors and lights to the illustration, in the first layer place the initial colors of the drawing and in the second layer with a special brush that generates several tones, I assigned color to the lion's coat and lower filling and opacity. On another above the previous ones I placed the lights and shadows of the drawing and lowered the fill the opacity. The last duplicate layer of the contour was left without color fill and above all the layers in case the path was lost in the color assignment process.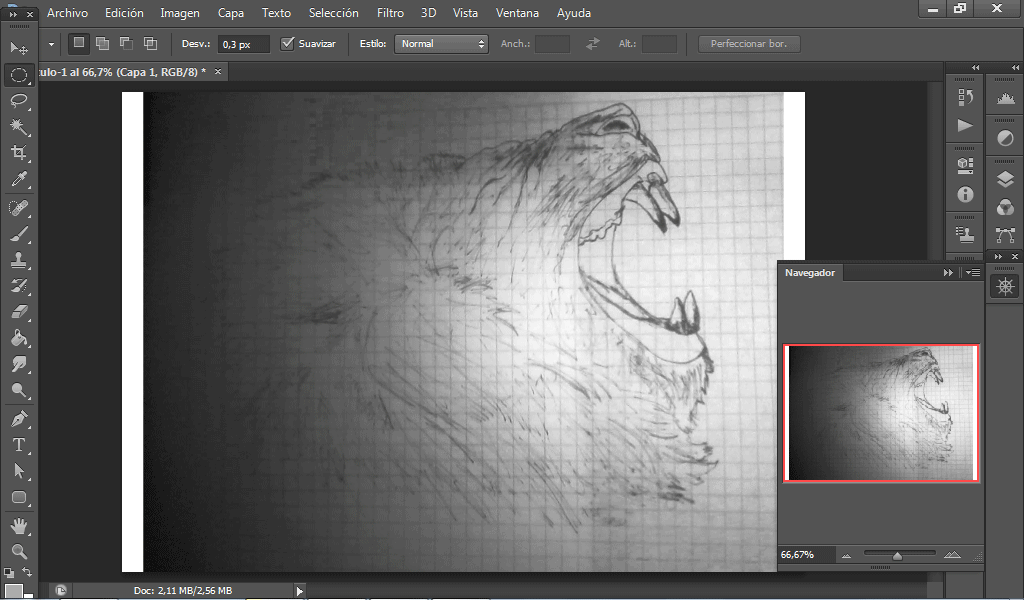 Programa: Adobe Photoshop Cs6
Fuente: Myriad Pro y Code Bold, lo pueden conseguir Aquí
Tamaño: 1529x718 px
Colores: Naranja en diferentes tonos, marrón, negro, rosado, gris y carne.
---
Mis redes sociales