El comportamiento de un niño es impredecible. Nunca sabrás qué inconsistencia te van a descubrir en el próximo momento.- Franklin P. Jones
A qué sí, Franklin!
Supongo que hay pocas cosas en el mundo que llenan a una persona tanto como el trabajo con niños. No estoy muy segura si son ellos los que disfutan más en su curso de natación financiado por Steem, o si soy yo la que se lo está pasando genial con ellos.
Para todos aquellos que visitan nuestro blog por primera vez: Nos dedicamos a recaudar fondos para realizar actividades acuáticas para niños. El nombre del proyecto (Dreams of the Ocean) define nuestro programa: Hacemos realidad los sueños del mar!
Miren a ver qué pasa si son ellos los que graban el vídeo!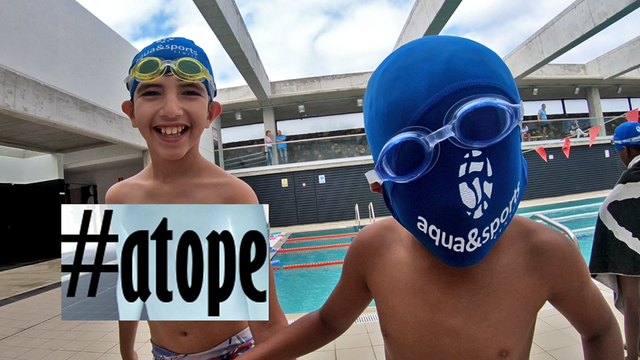 Imagen del día: sin palabras :-)
Despacito!
Parece que nuestros futuros nadadores tienen energía de sobra.
'Despacito' es la palabra que he escuchado con más frecuencia hoy durante el tercer curso de natación de nuestro proyecto solidario @dreamsoftheocean.
Como surfera entiendo perfectamente su fascinación por el agua, pero claro: hay que aprender a nadar pasito por paso.
Mientras estuvimos esperando que empezara la clase, les he dejado mi cámera GoPro a los niños. Las imágenes que salieron entonces son muy divertidas por lo que me gusta compartilas con ustedes.
En éste vídeo verán qué pasa si los niños graban con la cámera - a disfrutar y reírse!
Estoy alucinando con el nivel que ya llevan algunos de ellos después de solo tres clases de natación!
Supongo que en parte es la dinámica del grupo que les motive a darlo todo y aún más.
Todavía quedan 11 clases de natación hasta completar el curso - bastante tiempo para pasárselo bien en el agua.
Nuevamente muchas gracias a todos que hayan contribuido al proyecto! Para más información visiten nuestra página en @fundition - la aplicación para la decentralizada financiación colectiva, basada en Steem: Dreams of the Ocean on fundition.io.
Recuerden: un sólo Me gusta en uno de nuestros artículos es capaz de cambiar la vida de un niño para siempre.
El album de hoy: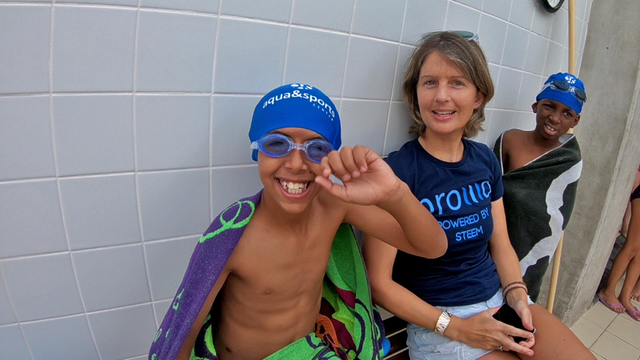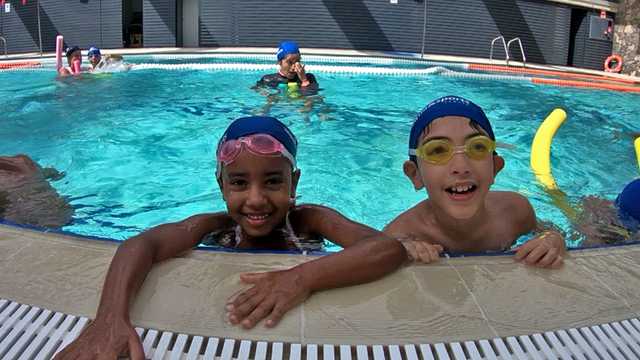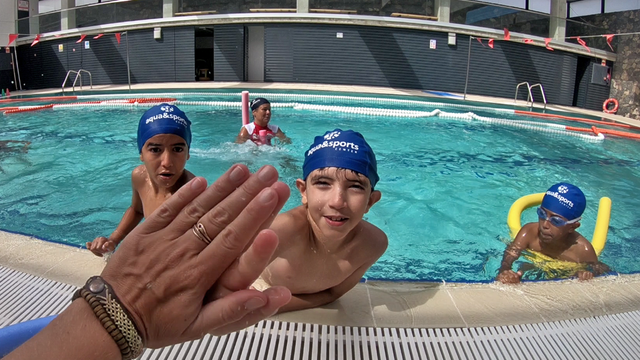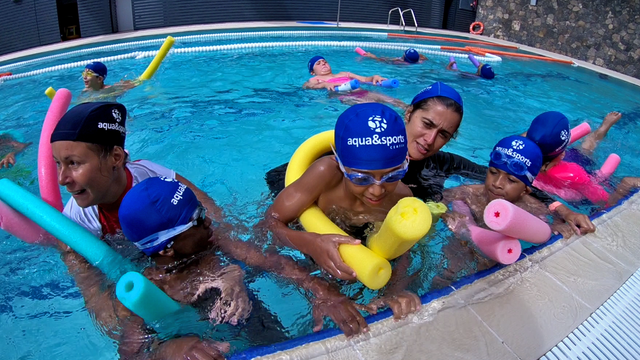 Muchas gracias por vuestro apoyo,

The dreamers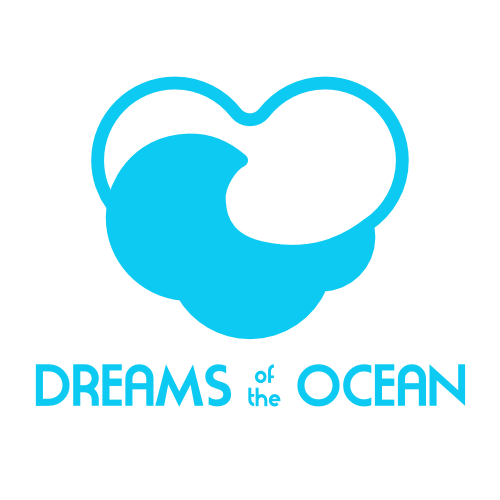 Thanks for your valuable time!
This blog aims to finance
the charity project
called "Dreams of the Ocean",
an initiative that supports kids in need
through water sports activities.
Let's make this world a better place!

Original content.