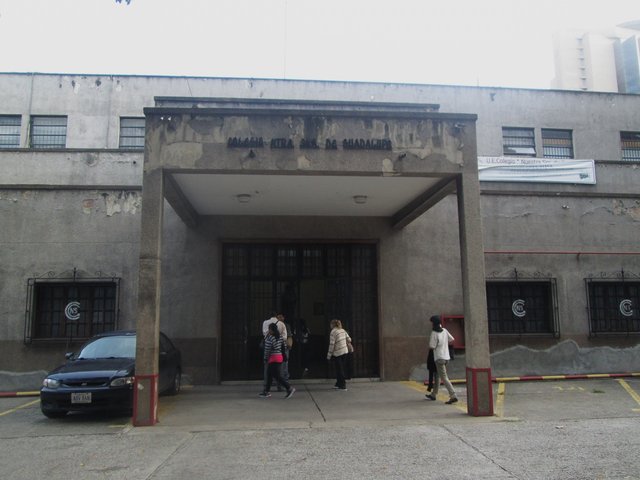 Quiero compartir con la gran comunidad de Steemit y
@cervantes
.
I want to share with the great community of Steemit and @cervantes.
Como soy estudiante y nadadora de alto rendimiento dispongo de muy poco tiempo, pero he logrado que el más mínimo momento libre que tengo dibujo pero esta vez quiero hablar de mi vida escolar.
As I am a student and high performance swimmer I have very little time, but I have achieved the least free moment that I have drawing but this time I want to talk about my school life
Llevo 13 años estudiando en la misma institución y hoy puedo decir que es "Mi último primer día".
I have been studying at the same institution for 13 years and today I can say that it is "My last first day".
Durante tanto tiempo he visto las mismas paredes, pasillos, salones y diversidad de profesores; pero siempre se ha mantenido la escencia del colegio.
For so long I have seen the same walls, hallways, classrooms and diversity of teachers; but the essence of the school has always been maintained.

No siempre fué un instituto de educación, hace 120 años existió una hermana llamada Isabel la Grange quien creó "La Congregación de las hermanas Franciscanas del Sagrado Corazón de Jesús" y lo que ahora es un colegio antes era un horfanato de niñas donde se les enseñaba la vida religiosa y los oficios básicos que las mujeres de aquella época debian tener.
It was not always an institute of education, 120 years ago there was a sister named Isabel la Grange who created "The Congregation of the Franciscan Sisters of the Sacred Heart of Jesus" and what is now a school before was a horoscope of girls where they were taught the religious life and basic trades that women of that time should have.
Con el paso de las décadas y cambios de gobiernos se convirtió en una gran institución que ha graduado ya 70 promociones.
Over the decades and changes in government will be changed into a large institution that graduated and 70 promotions.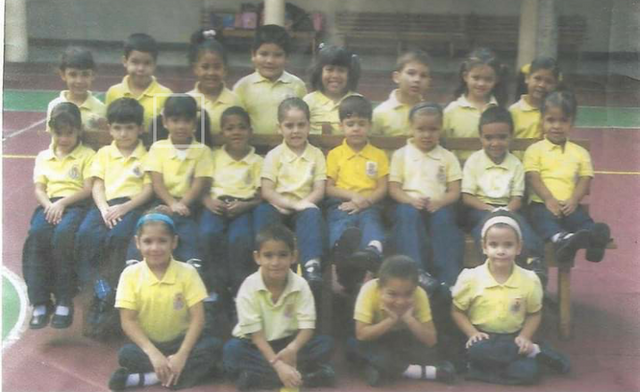 Comencé en esta institución cuando tenía tan solo 5 años, actualmente de este grupo de 21 alumnos quedan 11 que nos graduaremos, aunque nuestra promoción es conformada por 73 alumnos la gran mayoría llego en los años siguientes.
I started in this institution when I was only 5 years old, currently in this group of 21 students there are 11 left to graduate, although our promotion is made up of 73 students, the vast majority arrived in the following years.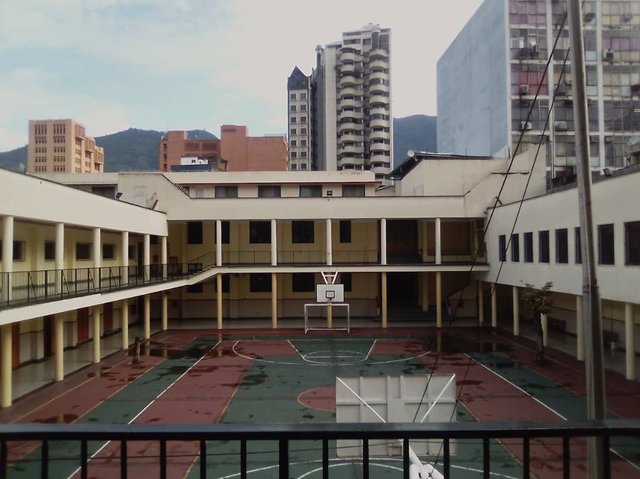 Esta es la cancha principal del colegio, es mi área favorita! Ya que he tenido hermosos momentos con mis amigos y profesores, tiene colores cálidos y vista al Ávila, toda la magia que posee este lugar es por el cielo abierto, las nubes, Sol y lluvia... Que se pueden apreciar desde los salones donde nos dictan las clases.
This is the main field of the school, it is my favorite area! Since I have had beautiful moments with my friends and teachers, it has warm colors and views of Ávila, all the magic that this place has is because of the open sky, clouds, sun and rain ... That can be seen from the rooms where They teach us the classes.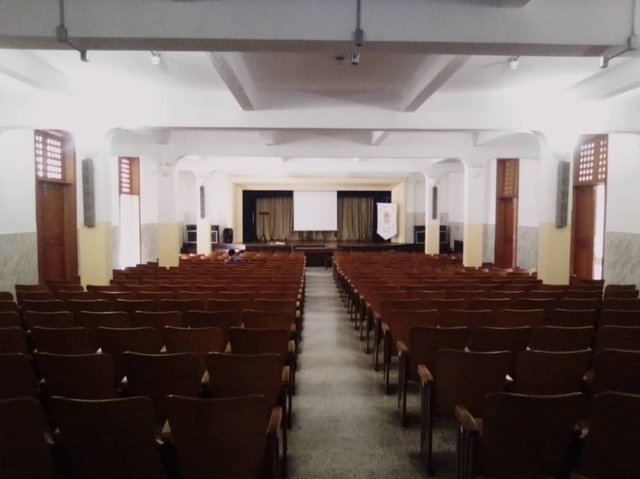 Este es el auditorio donde muchas realizamos las Eucaristias donde participan los 1500 alumnos que conforman la institución. También aquí se realizará mi acto de grado, que espero con ansias compartirlo con esta comunidad.
This is the auditorium where many perform the Eucharist where the 1500 students that make up the institution participate. Also here my degree act will take place, which I look forward to sharing with this community.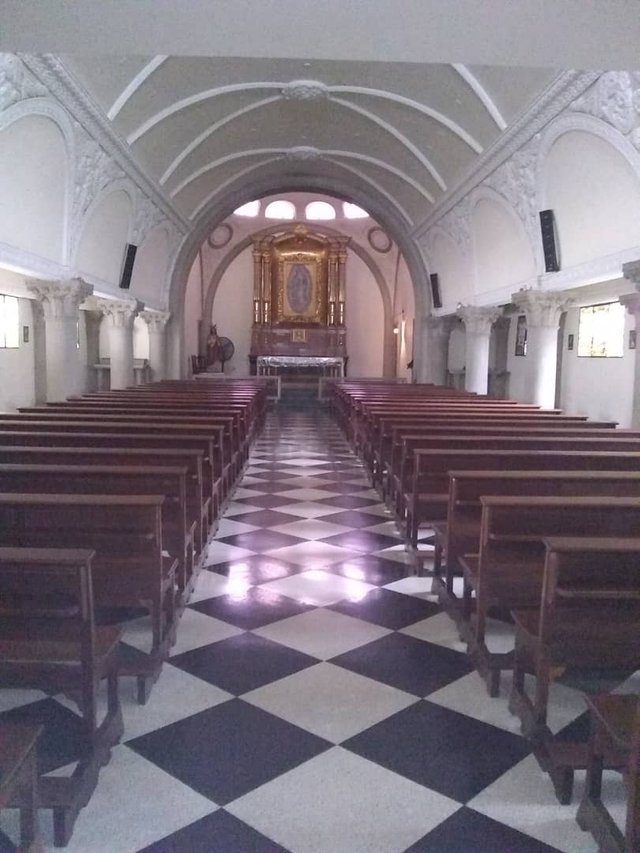 Por ser un católico tenemos una hermosa capilla que tiene estatuas y columnas de pavimento muy bien elaboradas. Esta es el área religiosa más importante de toda la institución, además, del respeto que se ha implementado a cada alumno ha esta religión.
Being a Catholic we have a beautiful chapel that has statues and columns of pavement very well crafted. This is the most important religious area of ​​the entire institution, in addition, the respect that has been implemented for each student has this religion.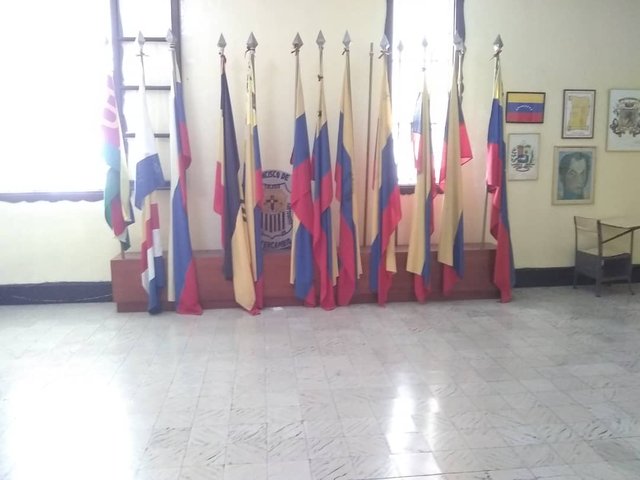 El conocido "Salón de las Banderas" es el área patriota que cada colegio debe tener por ley. En esta se encuentran cuadros de las diferentes figuras importantes de la historia venezolana y las diferentes presentaciones en las que ha evolucionado nuestra bandera.
The well-known "Hall of the Flags" is the patriotic area that each school must have by law. Here are pictures of the different important figures of Venezuelan history and the different presentations in which our flag has evolved.

Únete al canal de Discord
---