Look where I see I see you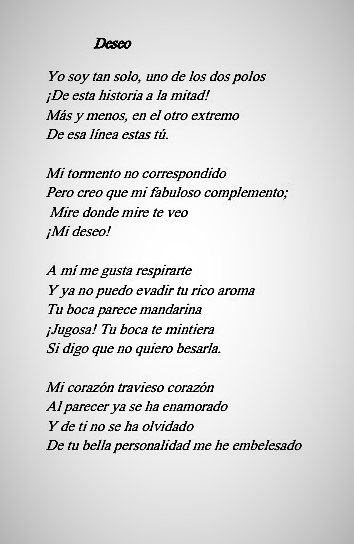 ¡Wish!
I am so alone, one of the two poles,
From this story in half!
More and less, on the other end,
That line you are.
My unrequited torment,
But I think my fabulous complement;
Look where I see I see you,
¡My wish!
I like to breathe you,
And I can't avoid your rich aroma,
Your mouth looks like tangerine;
Juicy! Your mouth lied to you,
If I say I don't want to kiss her.
My heart naughty heart,
Apparently he has already fallen in love;
And you have not forgotten,
Of your beautiful personality I have been enchanted.