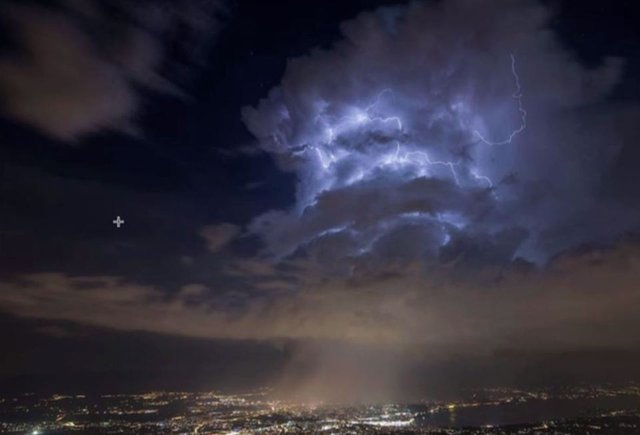 Welcome to Philosophical Disscussion Panel; an oline portal where We @Colouredcontent wish to birth Disscussion !!!
In order to participate, you need to first read the short article on the topic, and compose a comment to create a disscussion.
Each user is awarded a portion of the payout, in proportion to how many comments they made, as every comment will be paid their portion of the payout.
For example, if This post makes $13.00, and there are 33 comments, then the payout of payable currency will be divided by 33 , and that much of the payable currency will be paid to each comment.
Sounds Good?
Let's create a discussion!
---
Today's Disscussion, As always, revolves around a particular subject.
Today's subject is CENRN's Large Hadron Collider at its underground facility in Geneva Switzerland, and its supposed ability to create interdimensional Gateways, as seen in the Television series; Star Gate.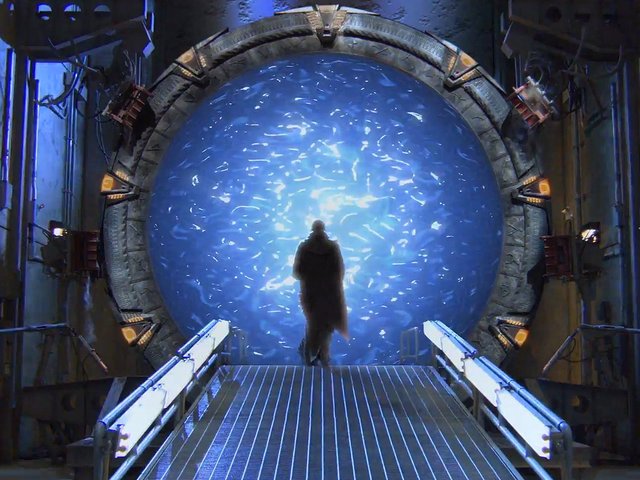 The Large Hadron Collider is a Particle accelerator; Known as one of the biggest in the world.
Essentially, particles are accelerated in opposing directions magnetically through a long ring of tube.
These particles are smashed together.
Cern is very secretive about what they are doing, saying they are "searching for the God Particle"
But what does that really mean, and what are they really doing?
Common acumen tells us that if particles are being smashed together, they are releasing energy: as when an atom is split, a nuclear blast can occur.
This is called Nuclear Fission.
Who is to say that they energy that is being released is not being used to create portals?
If these particles are smashed together in a ring, underground; could the Large Hadron Collider Be being used to create highly charged energy in order to upon up dimensional portals?
If this was true, It could allow for intergalactic travel; and thus intergalactic dominance by ruling cultures.
It could allow for the sending and receiving of frequencies, which in turn could change our dimensional reality; creating anomalies such as the Mandela Effect.
Do you think it is possible that the Large Hadron Collider can create portals, Interdimensional Gateways, wormholes etc.
Is this possible?
If so, what is the consequence?
What is your opinion?
---
Please comment below to get a share of the payout!
---
We appreciate your sustained attention.
If You truly appretiate our Work, then please , Don't Hesitate To Follow, Upvote, Share, Resteem ANd/or Donate !!
You can donate via PayPal @
paypal.me/Neophytan1
or via any of the following crypto currencies;
Btc : 15eD9fQFM12bUwboeyTTuDfWoM1Xf65AKb
Bread : 0xcc8b8c69e2e53d5b23bcf1ace532ae91480e9401
Btc cash: 15eD9fQFM12bUwboeyTTuDfWoM1Xf65AKb
Btc gold : GgGxEpK99VfW7y18ayvs9toLPdtTRzSqFJ
Cardano DdzFFzCqrhsgdPQL9D8hEqFuBbr7wBdtwEx9RLkoHXtGdk9MS54Ji6ZeQj91LTYfy71qYV6vDQcSxHorsu7FyV3z7HGYDktzVcDa2yK4
basic attention token
0xcc8b8c69e2e53d5b23bcf1ace532ae91480e9401
XMR Deposit Payment ID
03ef8e9ecba0ea2520763e243d06afc4acfab333bfe7f35b0c0784f1e5572a1f
XMR Deposit Address
44tLjmXrQNrWJ5NBsEj2R77ZBEgDa3fEe9GLpSf2FRmhexPvfYDUAB7EXX1Hdb3aMQ9FLqdJ56yaAhiXoRsceGJCRS3Jxkn
We would also highly appretiate any amount steem donation.
You Can Also Catch us on Facebook and Twitter.