HOW MANY REMEMBER CAP'N CRUNCH ???????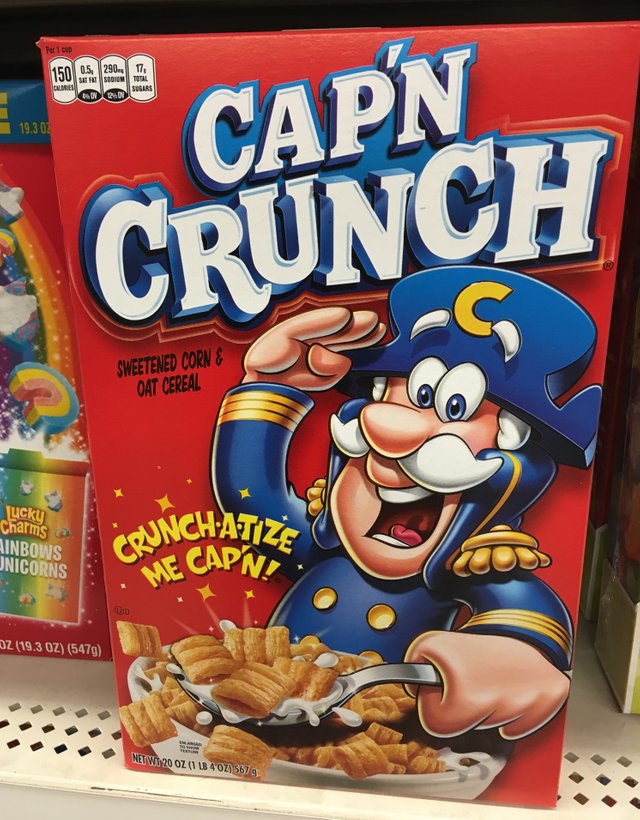 For @banjocat this was a childhood favorite!!!
The problem was I could eat the whole box, it was like a snack!!!
This is a 1Lb. and 4 oz box so this wasn't the healthy choice.....
This cereal is sweetened corn and oat, so to sone extent it is good for you ......just in moderation Lol........