It's a sad day, when a first world country thinks it's a GOOD thing to be the "leader in regulation of the internet". As the UK continues with it's oppressive regime, laws such as the Digital Economy Act ruining adult media, complete and utter loss of privacy thanks to RIPA, and now it gets so much worse.
"Some people say that it is not for government to regulate when it comes to technology and the internet," it states. "We disagree."
In the next year, the UK will likely be cut off from the rest of the world, in the same way that North Korea is. No longer will we be able to communicate with our friends in the US, Asia, and Europe. A complete and utter echo chamber.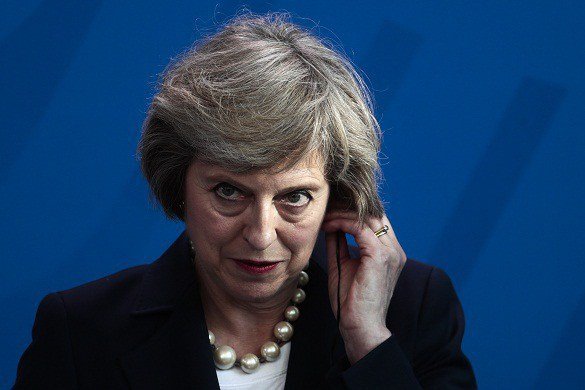 Image source: blackholezoo.com
Because that's what she wants. Theresa May, who was our previous Home Secretary (a fancy word for "government head of destroying privacy"), ended up our Prime Minister (president) after David Cameron quit.
Despite her new role being focused on the entire country, instead she's using it to push through more and more ridiculous breaches of privacy. Soon, as they cut us off from the rest of the world, we probably won't even be able to use VPNs or TOR.
After May cuts off our communication with the outside world, it's likely she might go further, possibly imposing travel bans to "prevent international terrorism", and giving more power to the GCHQ (the UK's NSA).
If the Conservative party wins the election this June, it's likely that we won't be competing with other European countries for standards of living, rather, North Korea. She plans on making the UK "the global leader in the regulation of the use of personal data and the internet".
If you're a UK citizen. For the love of the internet, DO NOT VOTE FOR THE CONSERVATIVES. Please. Any other party. It's likely that Steemit would be considered "too open" and banned within the next few years in the UK, should Theresa May stay in power.
Source: https://www.independent.co.uk/life-style/gadgets-and-tech/news/theresa-may-internet-conservatives-government-a7744176.html
---
Do you like what I'm doing for STEEM/Steemit?
Don't forget to follow me for more like this.
---