Celestial challenge Thursday ForcesInNature>> 7 Breathtaking Waterfalls in Ghana.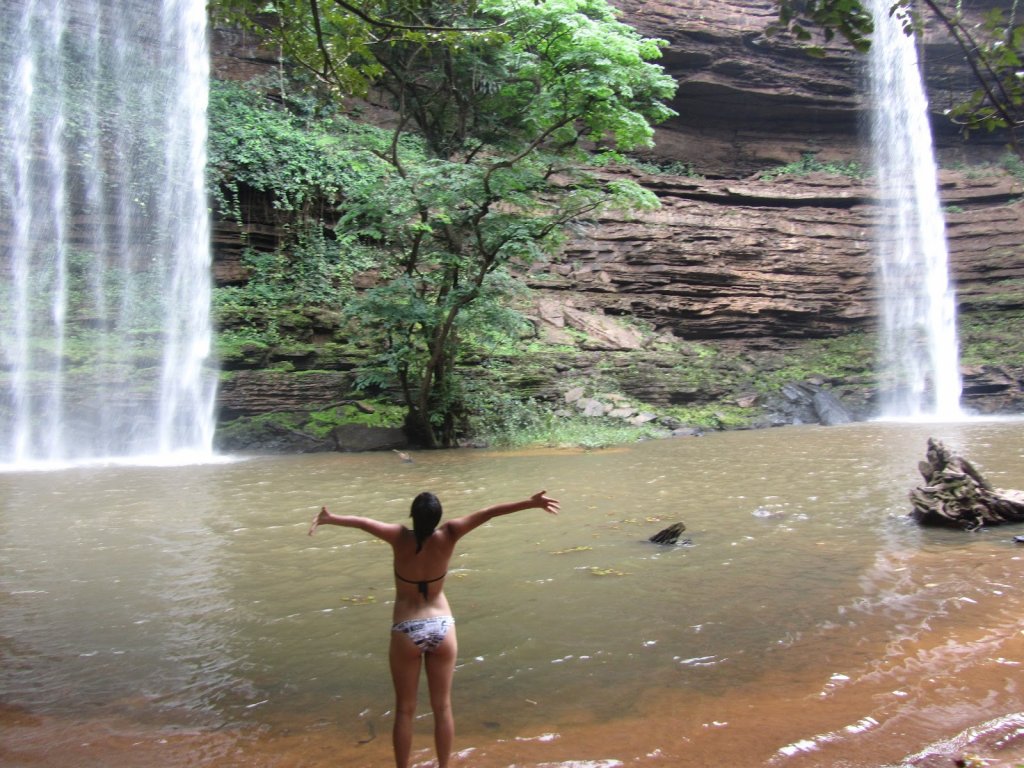 Boti Falls
This is a 30m high water fall. It is situated in the Boti forest reserve in the Eastern Region of Ghana. Aside the falls, there is also a beautiful scenery at the reserve. To get to the falls, one must descend a 250 stairway to the bottom of the falls.
The waterfalls is a twin waterfall which are said to be male and female with the larger one being male and smaller one being female. There are times when the two merge and natives claim when they do, they form a rainbow.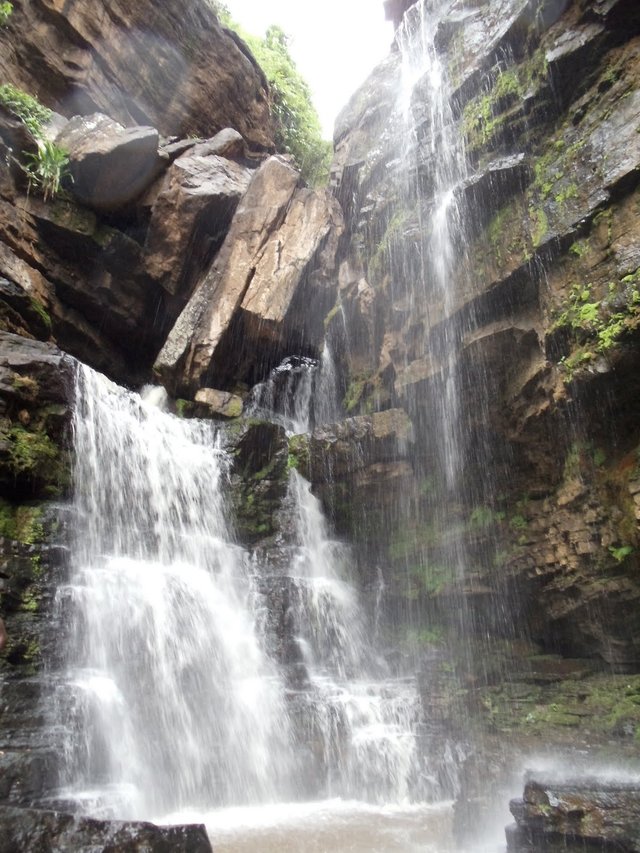 The Akaa falls is only 7km form Boti falls. It is seasonal and accessed by 250 concrete steps to the bottom where the water can fall around you from three different sides if the pressure is good.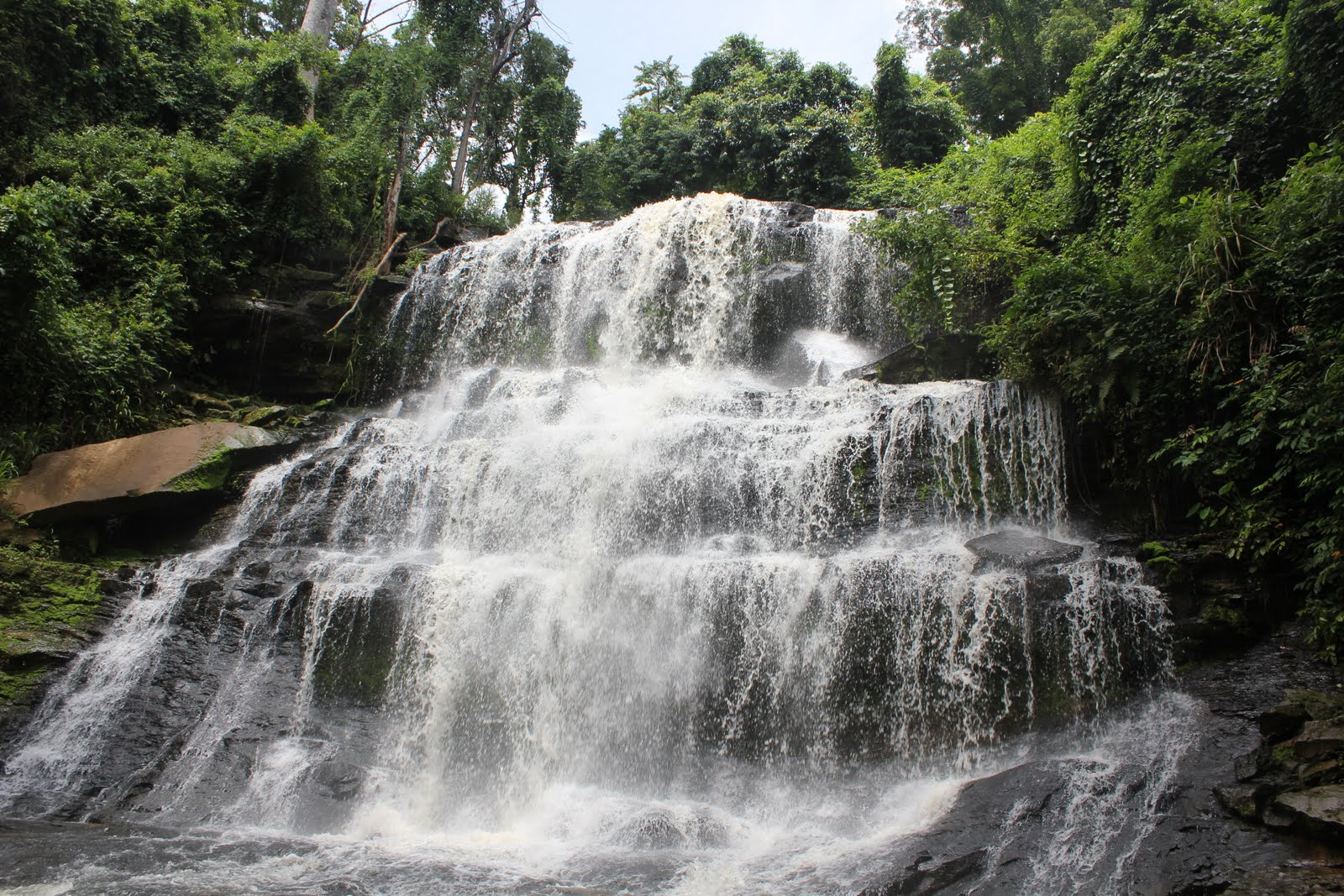 The Kintampo waterfalls is located on the Pumpu river, a tributary of the Black Volta. It is about 4km away from the Kintampo township. It is said to be the one of the highest waterfalls in Ghana. The falls is hidden in the forest and it's formed by 3 main drops with a height of 72m or 230 feet which flows into the Black Volta.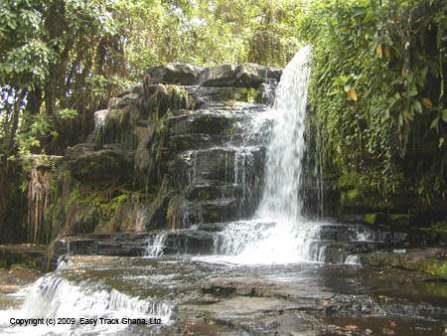 This is also located in Kintampo. It falls gently over a series of cascades along the river Oyoko at Yabraso. These falls have an upper and lower falls. The surroundings of the Fuller Falls provides for the visitor a wonderful peaceful scenery and a refreshing pool to take a dip and a place to just relax quietly. It is relatively less visited but actually more serene.
Good Steemains!!!
This is your friend @qhuesiwusu thanking and appreciating the wonderful things that He has created , also say a big thank you to the [email protected]@@sirknight who through his initiative that #celestialchallenge is rocking for me to write on #Thursday Forces in Nature.
I YOU ALL AND HAVE A NICE DAY . PLEASE UPVOTE FOR ME