2018 had just started and the urge to set up my goals and fulfill them came to me.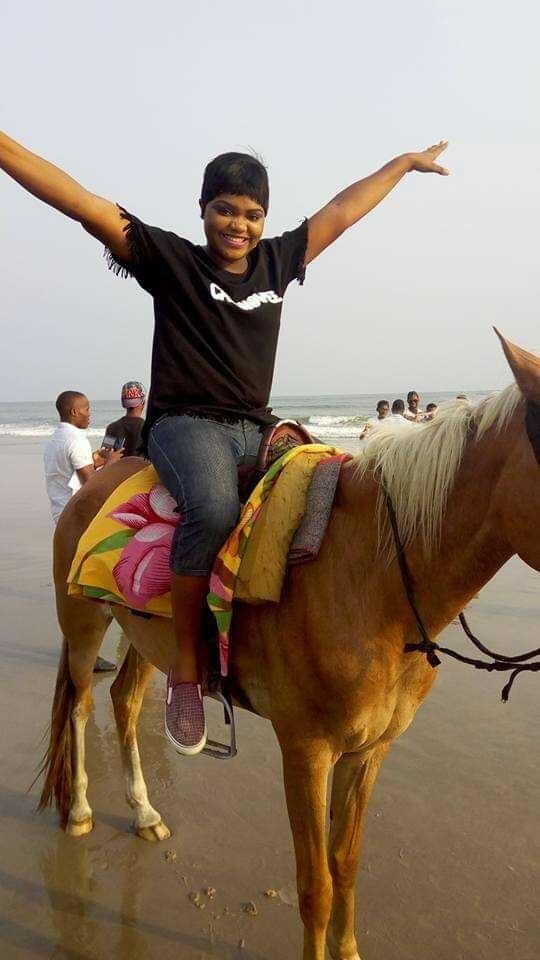 In 2017, I had put in much hope that the Government's N-Power skills acquisition and support scheme would become reality so I could use that to build my writing skills but it was fading away not only the promise but my potentials.
I did not solely stand on this, I started acquiring the scripting skills on my own via online blogs, YouTube videos from writers, reading as many scripts as possible and Writing as much as I could.
I also met some script supervisors who gave me personal advice and Co wrote some scenes in local movies and dramas.
Believe me you, there's no better way to learn how to write than writing.
---
The news of steemit was brought to me by my younger brother @aniekanbassey with the motivational statement 'it pays writers like you for publishing their original Content on the blog'
Wow! I quickly signed up and my account was approved on the 4th of January 2018.
This brings me to this post...
Celebrating my one year anniversary on steemit!
My early days were exciting and depressing... I would see lots of post of less quality earn more than great quality posts and I thought it was just unfair. At a time, I even gave up on the platform.
But it's been progressive as I joined communities that helped me build myself and assisted me on the train of success on steemit.
COMMUNITIES AND GROUPS
It's easier to excel when you are in various communities and this is how I excelled.
AIRHAWK PROJECT: @airhawk-project
You have to learn to earn. At this community on discord, with the help of a man I'll call my boss @samest on the platform owned by my bosser boss @dreamchaser, I learnt how to become a good writer by his tutorials on good and quality content writing, proper markdown, use of tags and relationship building.
Putting all these together, I became a better writer.
I met the beautiful @zyzymena who had me to co-host her show (Saturday night with Zizy — relationship talk) and that gave me a beautiful experience on hosting shows.
NAIJAPIDGIN: @naijapidgin
A good number of people know that my first language is Nigerian Pidgin English and I tend to speak more fluently in Pidgin English.
With the aid of @zyzymena, and the founder of this platform @ogoowinner, I was given the task of hosting the naijapidgin variety show every Sunday alongside my amazing and loving co-host @imbigdee who grew up to be a man at the back of my heart. 😂😂😂
This amazing community gave me the publicity I needed to be where I am today.
WAFRICA: @wafrica
O yes... West Africa. I joined this community via an invite on my post. This community
has been curating my good content posts sponsored by @surfyogi and supervised by @lordjames, @prettyjules and other amazing curators.
On a Sunday during the wafro party, I assisted in hosting the Sunday show when there was no-one available to do that and was given the opportunity to co-host the Sunday show with @mediahousent. This is another community that gave me the publicity I needed to excel in the blockchain.
STACH: @stach
This is the first community that gave me good upvotes on my post when I started steemit and it is owned by @ejemai our very own.
Later in 2018 when I got the task of hosting a show on the discord channel every Wednesday (Worry Less Wednesday —WLW) I knew my schedule was tight but I weighed it with the good and support of the community and grabbed the opportunity.
WLW did not only help me help others in solving their problems but also gave me the knowledge of psychological management and behavioral studies. Stach became a good home and hosted my online birthday party were I received so much love that surpassed all other birthday celebrations I've had in real life.
@Winarobert our official husband and other beautiful OAPs, @bookoons, @zyzymena @julietisrael and @oredebby.
ALTRUISTIC:
This community owned by @seyiodus hosts a Curation show that also educate writers on quality writing skills. This community is a home for all and an avenue for unity among Steemians around the globe.
MINNOWSUPPORT - MSP: @minnowsupport
I cannot tell my story without including the source of the joy I had when I could get 48hra interval Upvote of 0.2$ on my post. Accompanied by @pharesim's upvote of 0.5$. This was what kept me moving on when I wanted giving up on steemit due to low payout.
STEEMBEES HIVE: @kingbee
As a certified noisemaker, I found solace here on this group. I could communicate with fellow Nigerian Steemians, share ideas and share beautiful moments. There's alot of information I had gotten here. The Sunday top 10posts of the week was a blessing as sometimes my post would be nominated. @Ewuoso, @prechi and @amec have all done great jobs keeping this group growing.
I-RISE NETWORK:
Table shakers' forum! I got here through a great influential personality on steemit @deskmonddesk. This is the only community that approves quarreling because in one or two ways we learn and grow from disputes. Yes, we talk here and untalk. We spread gospels and Correct gospel. Activism and all other advocacies can be found here. This community is a gingering zone that encourages winners and earners to show love to one another through the rain list. I remain a leader here. 😍
AIR-CLINIC: @air-clinic
Although I can tell nothing or less about health, I've been in this community to know that it's a beautiful place for all health related personal and all individuals because health is a vital study for good life.
The health quiz session, the aircoin token and all the beautiful projects supported my Steemit journey.
YENSESA: @yensesa
Another amazing community that aids and help members find way to share their posts with one another during Friday Curation party every Friday. Also created a token to reward participants and good content writers. Powered by @black-man.
I got to meet alot of amazing individuals here and helped built my career.
FLAMING HELPERS: @flaminghelpers
God was with me all through my journey and I could see it through positivity and progress. @stevenmosoes the founder of this forum supported Christian and motivational posts and encouraged members to build their spirituality and stay good. This sever hosts alot of shows; Curation, quiz, singing competition and vital and great shows that support Christianity.
ESTEEMAPP: @esteemapp
This app has been my very tight friend. I make posts with esteem app and make easy transfer of steem and SBD.
The esteem programme curates good and not plagiarised post made with the app and encourages good content.
This has helped me get some Upvotes on my post and I must say this is a great community. This community is for all Steemians around the globe. I found success here.
STEEMGIGS/TEARDROPS: @steemgigs @teardrops
My very Dear @surpassinggoogle the CEO. I could recall those days I'll be very excited when teardrop and the voting trail would storm my post. Surpassing google is a steemian for all. There are only few persons who are selfless and ready to help others at their own detriment. His good works remain and will always be remembered. His programmes have really touched my steemit journey and I am glad I met this great personality.
BIGWAVES: @bigwaves
This community I would say is one of the best for scrutinizing of posts and fishing out bad from good, good from better and better from the best. A bigwaves curator would come to your DM to say, punctuate this and that first. 'Wow your post is great but it's 50% plagiarised.'
@mosunomotunde the Woman on the hot seat has done a fine job supervising this great community and her influence has touched my steemit career positively. The amazing upvotes I get from @destinysaid @ehiboss @fiesteganos @ogoowinner @gee1 and other amazing helpers have been memorable and this remains a wonderful moment in my Steemit journey.
---
Communities upon Communities... More of the discord groups, whatsapp group, telegram and all of them. Thanks for being there.
@biggijay @ungest @dawizy @prechyrukky @emekasegun @emekacollins @afolwalex @ifeoluwa88 @segunreus @dante31 @yungchief @uche-nna @deeclown @sammiegold @dklef @sparkleberry @preciousimo @zoneboy @prayzz @mittymartz @olawalium @jessie12 @eddie23 @Jeaniepearl @chiama @funke @emjoe @stevendion @enoye @emem @matthewthonyit @nigerianyogagal @kristen @kweenzykruzy @geyzee @antigenx @chijamz @mizdais @peakreal1 @desmoniac @udezee @adedoyinwealth @apeximomen @javapoint @djoi @chinyerevivian @warpedpoetic @cateyes1990 @casweeney @cherylsonty @cheryldavis @rejoicavl @steemperfect @mritsnobigdeal @aauthespian @iamthegray @francistagbo @deewon56 @vickyrich @adabless @deejey @jeline @pangoli @mbj @samminator @ambdavid @utomobong @magnes @tezzmax @gbindinazeez @gracehills @sammiegold @nmalove @danielotaniel @botefarm @christianolu @polycarp @morahn @gloxypearl @kristenantai01 @iconelly @camzy @dimimp @pearlumie @illuminatus @honourmaus @eurogee @drigweeu @adoore-eu @samsticks @ninnoh67 @japfive @tojukaka @smithmadu @emmycapable @horpey @backpackingmonk @imransoudagar @rebeccafl @flames01 @simplicitytech @timphics @acquacy @desmond80 @purelyscience @nicewoody69 @javalord @ferrate
And all other beautiful and lovely individuals who have supported my journey that my little Brian couldn't think of, please... Thank You so much, I lovee y'all.
To the witnesses who are putting in their efforts to make the platform run smoothly, all the whales, dolphins and crabs all around the globe... I hail ye! I sincerely appreciate your direct and indirect support! I love y'all!
The current price of steem is not enough to take out gratitude from my lips. I'm grateful!
Happy One Year Anniversary on steemit!
Happy New Year!
2019 will be a huge success!
Thank You! 😍😍😍