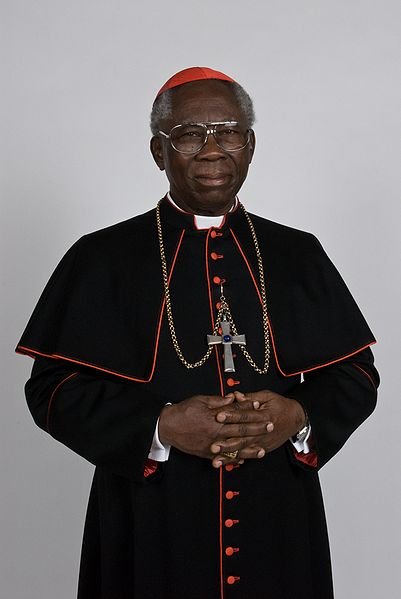 I grew up as a little boy hearing so much about Cardinal Francis Arinze, the second Nigerian bishop so elevated to the distinguished rank of the most senior churchmen in the Catholic world. The first was Dominic Cardinal Ekandem who was made a Cardinal in 1976 by Pope Paul VI. Cardinal Ekandem was born in 1917 in Ibiono, and became a priest of Calabar in 1947. He was the first black Catholic Bishop of West Africa and the youngest in all of Africa at the time, having been made bishop in 1954 at 37. He eventually became the first Catholic bishop of Abuja in 1981, after the creation of the new Federal Capital Territory in 1976, where he worked tirelessly for the spread of the Gospel. He died on 24 November 1995 and his remains interred in the Catholic Pro-Cathedral of Our Lady Queen of Nigeria, Garki.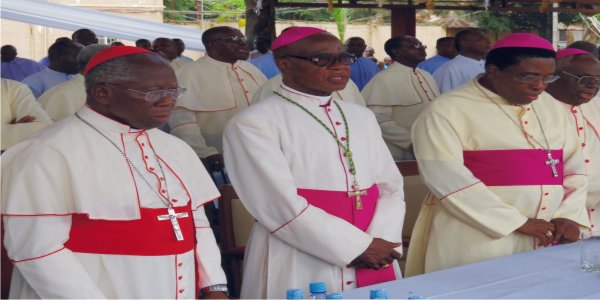 When Arinze was made a Cardinal on May 25, 1985, I had 13 more days left to stay in my mother's womb. I was born on June 7, 1985, so I grew up hearing so much about this great prelate who was bringing honour and glory to fatherland. Arinze was born in the famous town of Eziowelle in Eastern Nigeria on November 1, 1932. As a convert from African Traditional Religion (ATR), Father Michael Tansi baptized him on his ninth birthday in 1941. Through the effort of Cardinal Arinze, Pope John Paul II beatified the pious Father Tansi during his second visit to Nigeria in March 1998.
Arinze's desire to be a Catholic priest was initially opposed by his father, but seeing his zeal and determination he encouraged him. His parents later became Christians too. Arinze studied Philosophy at All Hallows Seminary in Onitsha, and went on to study Theology in Rome. He was ordained a priest in Rome on November 23, 1958 and earned his doctorate in sacred theology with full distinction in 1960, at the age of 28. His doctoral thesis was on "Ibo Sacrifice as an Introduction to the Catechesis of the Holy Mass." This later became a much-referenced book, Sacrifice in Ibo Religion published in 1970. On his return to Nigeria, Arinze taught philosophy, logic and liturgy at Bigard Memorial Seminary, Enugu, from where he was appointed regional secretary for Catholic Education in the whole of Eastern Nigeria. He had earlier earned a Diploma in Education from the London Institute of Education in 1964.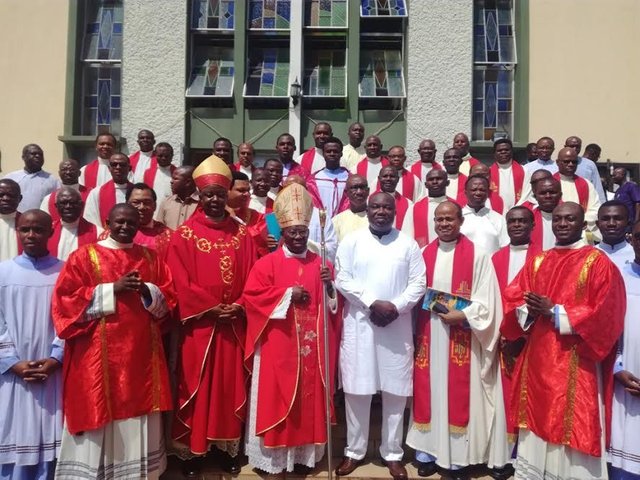 When he was made a bishop in August 1965 at the age of 32 he was the youngest Roman Catholic bishop in the world. He was coadjutor to the Archbishop of Onitsha at the time. He attended the final session of the Second Vatican Council in 1965, the single largest gathering of church leaders in the 20th century, along with the 45-year-old Karol Wojtyla, Archbishop of Krakow, who went on to become Pope John Paul II. After the death of Charles Heerey, the Irish missionary Archbishop of Onitsha, Arinze became Archbishop of Onitsha in June 1967, thus becoming the first native African to head his diocese. He had scarcely settled into his new office when the Nigerian Civil War broke out. As a result of the war he had to flee Onitsha and to live as a refugee in Adazi and later in Amichi, for the three years of the war. However, in spite of his refugee status, he worked tirelessly for refugees, displaced persons, the sick and the hungry, offering support to priests and religious, and giving hope to his people. With the help of foreign missionaries, he supervised what one relief worker called "the most effective and efficient distributions of relief materials in history". He was only 38 years old at the time the war ended in 1970, and continued to live through the aftermath of the war with his people.
Obviously impressed by Arinze's stellar accomplishments at a time of national crisis, Pope John Paul II in 1979 called Arinze to Rome and made him the head of the Vatican Secretariat for Non-Christians, which later became the Pontifical Council for Interreligious Dialogue. It was in this office that Arinze became a global celebrity, touring the world and forging bonds of peace, unity and goodwill with people of all faiths. On 25 May 1985, Pope John Paul II handed the red biretta to Francis Arinze at a public consistory in Rome, well attended by many people from Onitsha and the whole of Eastern Nigeria. Arinze worked tirelessly as the Catholic Church's paragon of interfaith dialogue from 1979 until 2002 when Pope John Paul II tapped him to head the Vatican Congregation for Divine Worship and the Discipline of the Sacraments, thus making him the fourth highest ranking figure in the Catholic Church.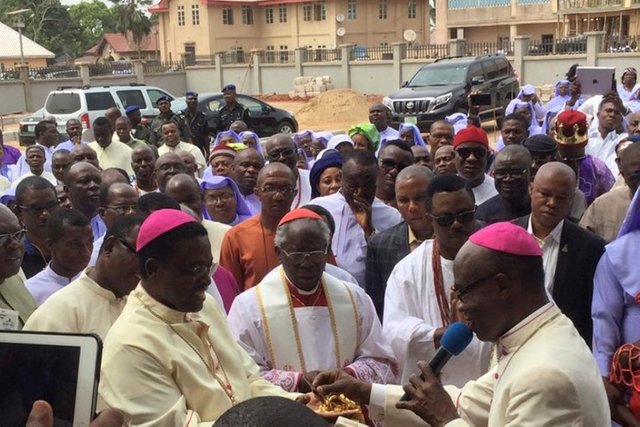 As a right-hand man of John Paul II, a prolific writer and articulate public speaker, Cardinal Arinze enjoyed great renown in a Church that commandeered 1.2 billion members across the globe. At the 2005 conclave that produced Pope Benedict XVI, many people expected to witness the making of the first black pope. Such is the portrait of a man who has brought fame, honour and glory to Nigeria. He is without doubt the greatest living Nigerian Catholic superstar prelate. Even though he has been in Rome since 1979, Arinze has never been cut off from his Eziowelle culture and traditions. When I visited his cardinalatial apartment in Rome in July 2014 I saw first-hand the greatness and the humility, the intelligence and the versatility of one of the living legends of Catholic faith and history in the 21st century. As he celebrates half a century of being a Bishop, we can only wish him health and strength.
I don't know how many million Catholics there are in Nigeria, but very few of us will enjoy the full range of spiritual, intellectual, literary and linguistic gifts that God has bestowed upon Francis Cardinal Arinze.coppied