Announcing Steemph.cebu Curation Trail : A Trail that Supports Cebu Community | Join Us!
"We rise by lifting others". - Robert Ingersoll
Hello Cebu Community!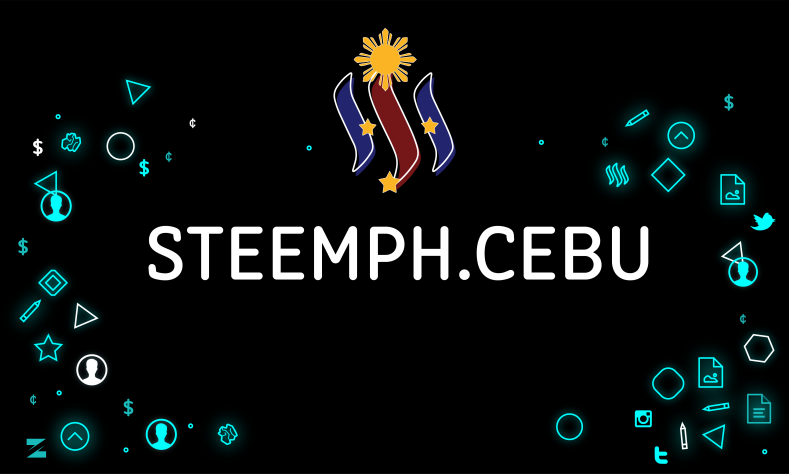 As the mission of @steemph.cebu to help all Cebuano Steemians continues, we want to do something bigger. Day by day the Cebu community grows bigger, we aim to take another leap of helping the community grow. As a healthy community, let us help one another. With that, we are announcing you the :
Steemph.cebu Curation Trail
Steemph.cebu curation trail is committed to support Cebuano Steemit users who follows the @steemph.cebu trail. We believe this will be a big leap for the Cebu community because this curation trail will allow us to support all Cebuano authors - provided that they joined the curation trail.
How does it help you if you follow the Steemph.cebu Curation Trail?
Anyone who follows the trail of @steemph.cebu receives a direct autovote from @steemph.cebu itself. Thus, this will solve the upvote/support woes from all Cebu Steemians because everyone in the trail upvotes each others post.
As long as you follow the curation trail, you will be receiving upvotes from Cebu Steemians and at the same time upvoting their posts too.
We believe this will solve the curation woes of all Steemians, allowing them to receive direct votes from all of Steemit users in the Cebu community.
How does it work?
The logic is @steemph.cebu decides the vote and all of the Cebu users will follow on what @steemph.cebu votes. Since @steemph.cebu votes only Cebu Steemit users, which is manually set via autovote and that the users who are autovoted by @steemph.cebu are those users who are following the trail.
Everyone will benefit, including @steemph.cebu as a communal account that aims to help all Cebuano Steemians. Everyone who followed the trail receives upvotes from all users who followed the trail :).
How do we Manage Users Voting Power?
In following a trail, managing your voting power is a critical issue and we're concerned on that too. As much as possible, we don't want to drain your voting power because of following the trail. In order to eliminate Voting Power issues, we are doing this thing :
Autovotes are set at 5% in the long term as soon as the number of users of the curation trail grows. Meaning your voting power is set at 5% on all posts, eliminating the possibility of draining your voting power.
We will do our best to maximize our voting power to help our Cebuano Steemians. Again, only to those who follows the trail.
To be transparent, @steemph.cebu autovotes 100% VP on its post to provide a greater influence. 80% of the SBD rewards accumulated are committed to power it up. Thus, increasing its upvote value everytime.
How to follow the trail?
Thanks the @sndbox-alpha for providing a detailed process of how to follow a curation trail.
Start by going to SteemAuto.


Photocredit : @sndbox-alpha
Then click on Curation Trail in the left bar of the site.


Photocredit : @sndbox-alpha
You will then see on the site like this except with your name and with different trail settings.


Scroll down to this page and you will see a list of the top trails on Steemauto. Scroll down and find the trail of @steemph.cebu or simply Ctrl + F and type steemph.cebu you will then see the trail.


Follow the curator weight to allow us to set the voting power.


---
We are looking forward for your participation!