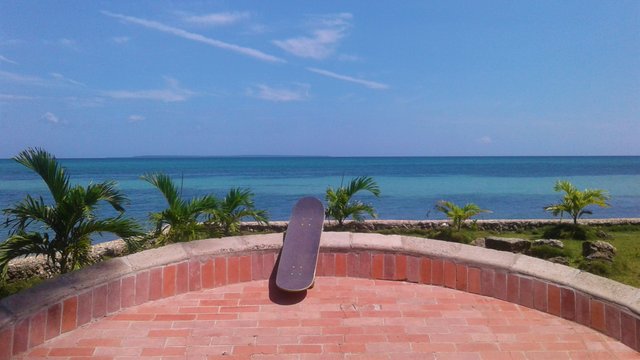 Cebu's Palaboy Skatecamp is a place for skaters and beach enthusiasts. My 9 year old nephew being a skate enthusiast and a beach lover have found this place a haven. So for his birthday gift, we took a 4-hour drive to Daanbantayan to celebrate at the skatecamp. The skatecamp also serves as a resort where you can unwind and enjoy the view of the beach which makes it a great place for family bonding.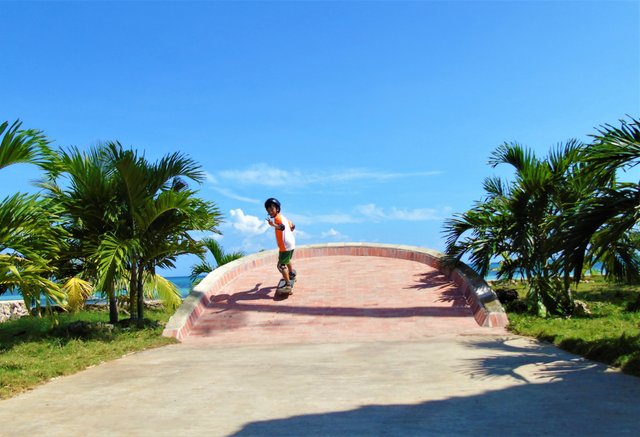 My nephew in action
Palaboy Skatecamp

The skatecamp is located at Barangay Paypay in Daanbantayan and is a 3-4 hour drive from Cebu City. Getting there is fairly easy since you can ride a bus at Cebu's North Bus Terminal heading to Daanbantayan. The bus passes near the skatecamp and one-way fare costs Php 165. In our case, we rented a van for an overnight stay and a back & forth trip for Php 4000. You can choose whichever means of transportation is more convenient for you.
Rates and accommodation:
Entrance fee: Php 100 if you won't rent a room.
Room rates: Php 1200
Hut or kubo : Php 800
Kitchen usage: Php 100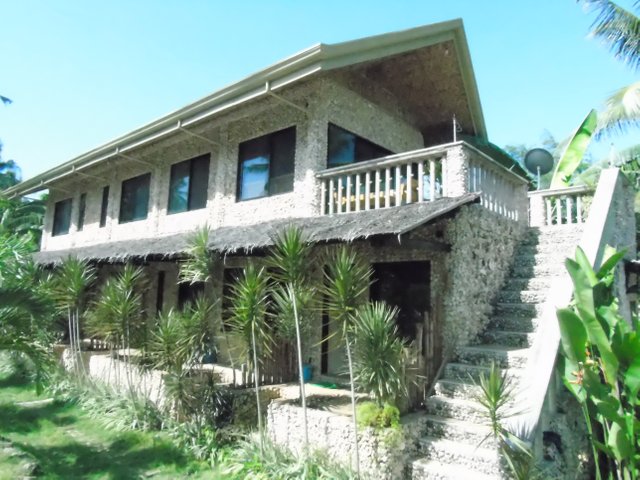 You can rent the rooms below as the one above is the owner's rest house or you can choose to stay at the Nipa hut. We got three rooms for our stay and an extra mattress. The rooms do not have air conditioners yet. Instead, ceiling fans and natural ventilation are used and I heard the hut has better ventilation.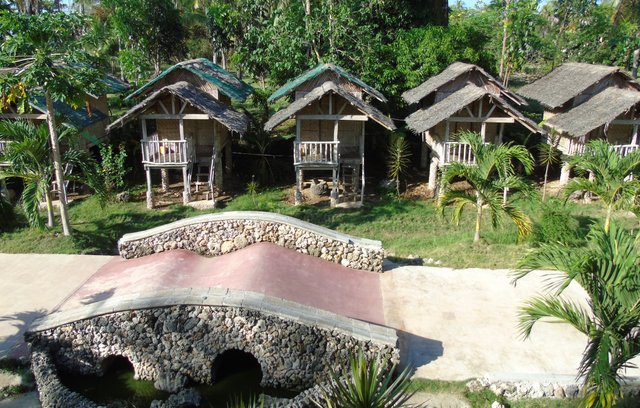 The ramps and rails are embedded in the walkway which maximizes the space of the resort.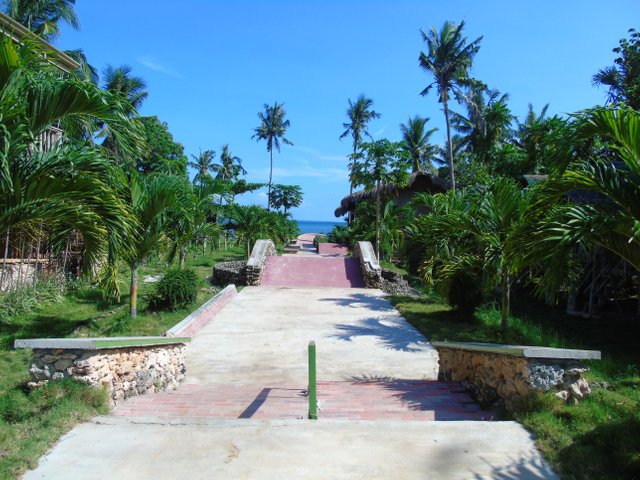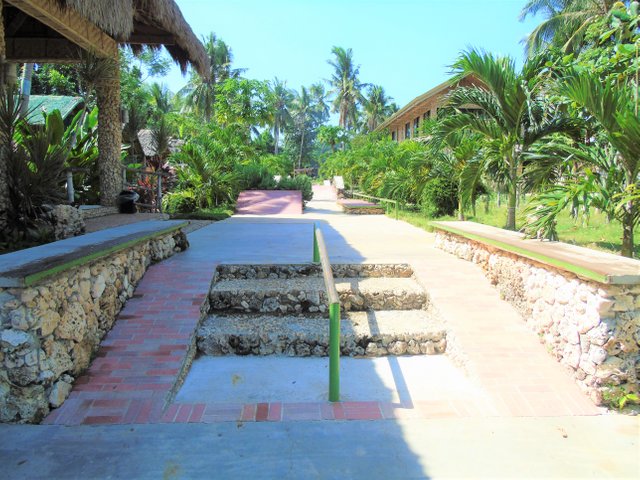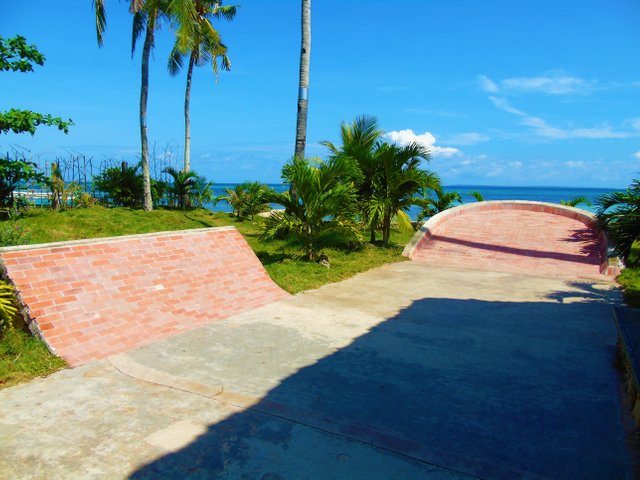 You can satisfy the child in you as you ride along the skate course and unwind with the great view in front.


Beachfront
You can bring food there as no corkage applies or you can cook and grill. The owner is very accommodating and the other employees are really helpful so you could always ask for assistance. We opted to cook and grill on our own and celebrated the meal through boodle (an eating tradition of piling food together, in our case on a banana leaf, and eating with bare hands).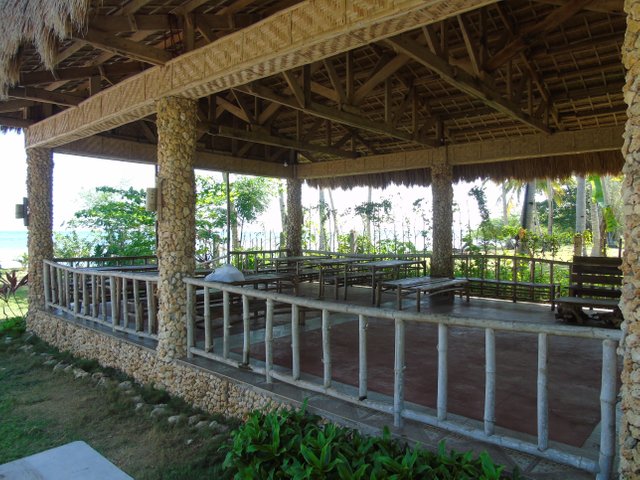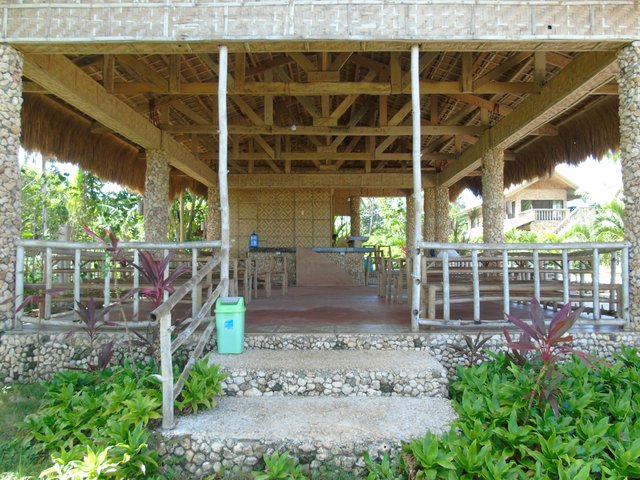 A place to chill and dine
It's a great place to enjoy your morning dose of coffee and sun with sea breeze and this view in front of you.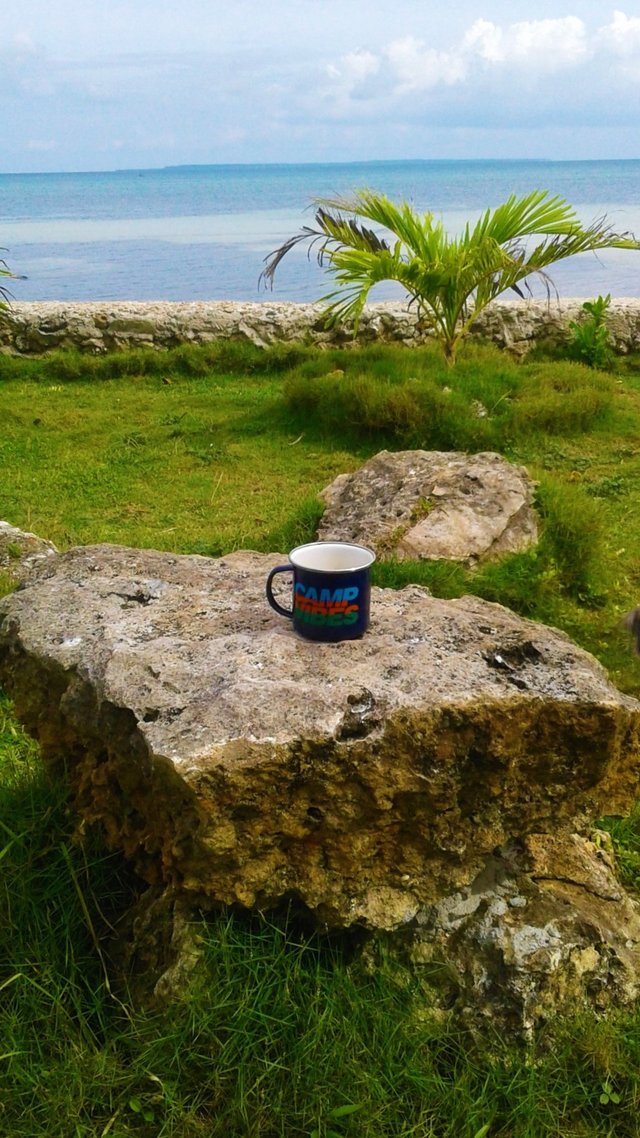 Coffee, sun and sea
The place is also pet-friendly. We brought three of our dogs and they enjoyed the place as much as the kids did.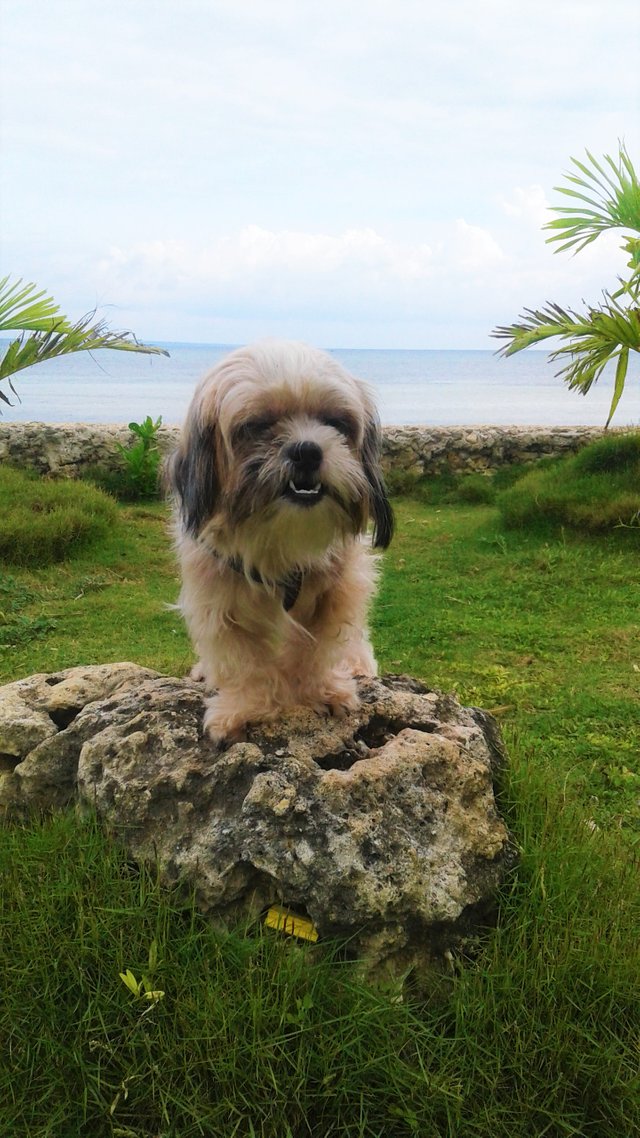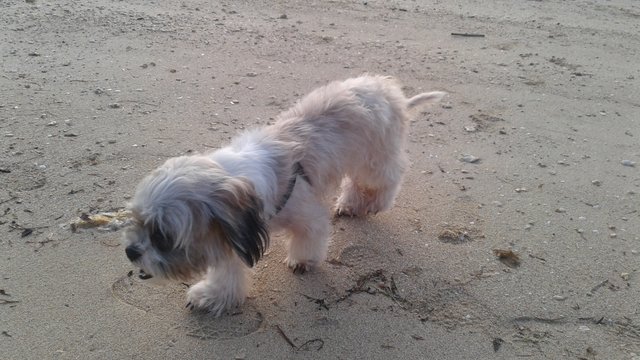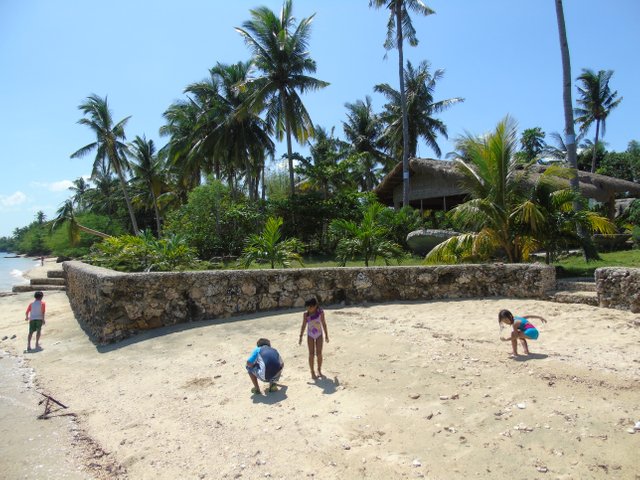 Fun day at the beach for the kiddies
During low tide, you can take a stroll at the shore and shot photos of the captivating display of colors as the sun sets. You can also borrow a skimboard from the skatecamp to enjoy the water.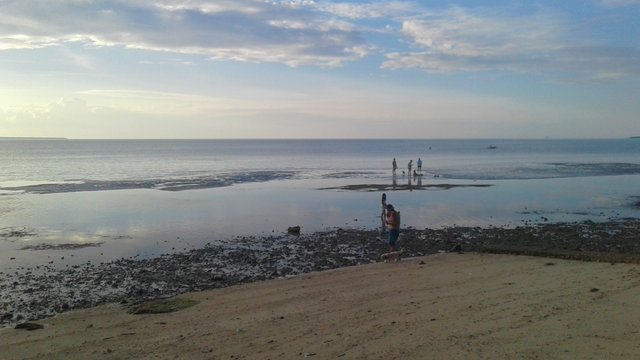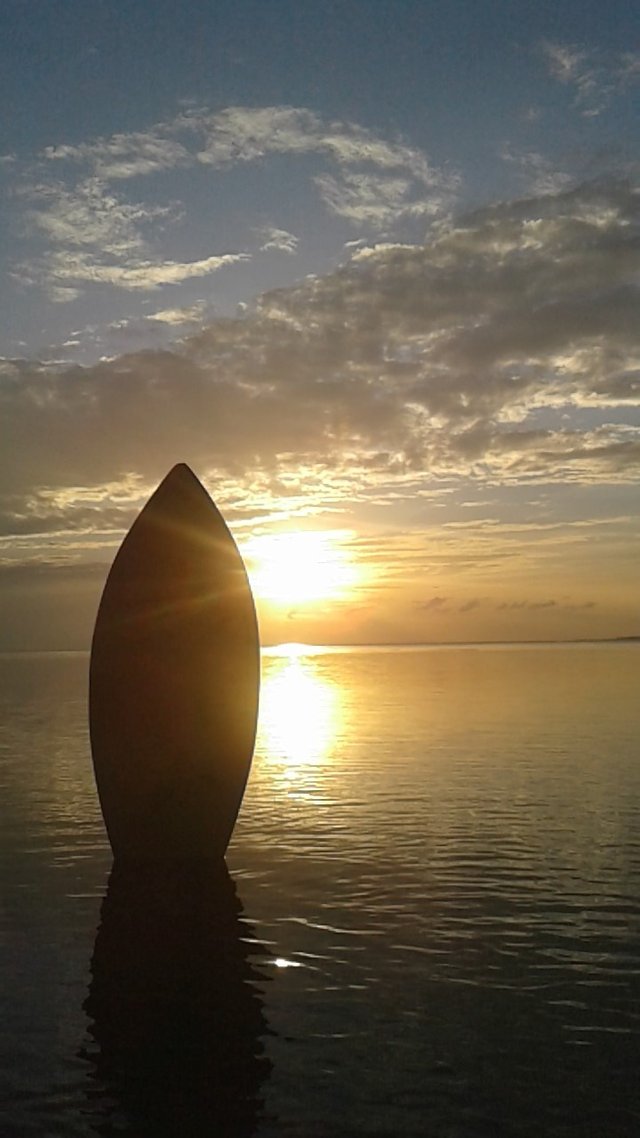 A beautiful combination of sunset and skimboard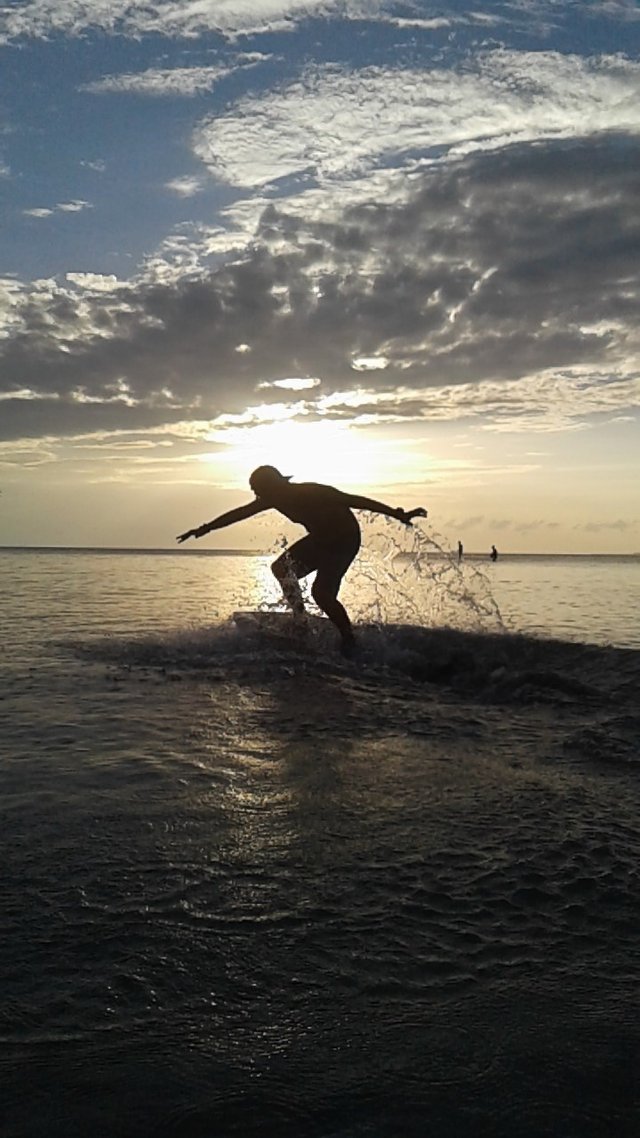 No waves, no problem. Splash the water with a skimboard.
The owner himself is a skater and is very hands-on with the management and development of the skatecamp. What better way to do business than to develop a place where you can enjoy your passion. 😎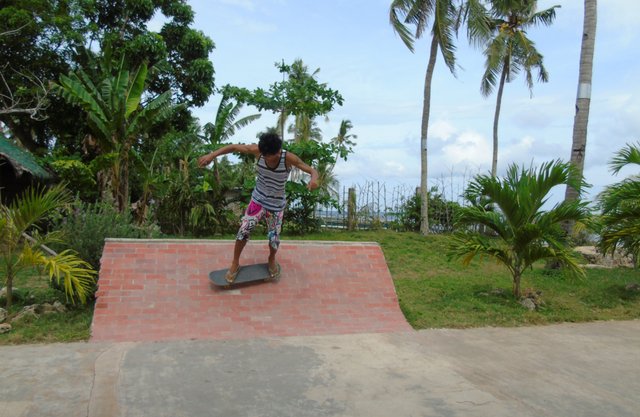 The owner on the move


The bowl. A new course on work.
There are a lot of things to look forward to as the skatecamp evolves. Works to develop the place are on-going and I know for sure that my nephew is hyped by the idea of more courses to skate on. 😄 I bet as soon as the the bowl is the done this place is going to be swamped by skaters and skaters-at-heart.
---
I write of my escapades in the hopes that you find your reason to go on your own beautiful adventure.
For now, I hope you enjoyed reading this post as much as I enjoyed my trip.
This is A-Ventures: Angel on Adventures wishing you happy travels and a merry life.
Keep it awesome!
~'til my next adventure~
🌊 🌄 🌦