How to Contribute in CCS crowdsale
You can participate in Crystal Clear pre-ICO and ICO directly through the smart-contract.
Crystal Clear crowdsale Smart-contract: ETH only.
0xbe616cc2c133810f7bd35debc7e2fe11c9a97643
Crystal Clear TOKEN
Crystal Token first of all is a currency within our platform to pay for any services listed. But also the holders of our token will take part in further development of our system by voting for all important issues. Also the holders will take a part in court of 5 to solve most complicated issues between participants.
This is an ERC20-compliant digital asset on Ethereum, which basically means that you have full control over your tokens.
How to create a secured Ethereum with MyEtherWallet
Step 1
Go to https://www.myetherwallet.com, choose a strong password and click on the "Generate Wallet" button.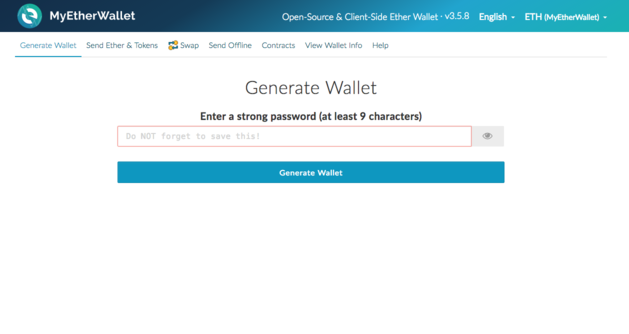 Step 2
Click on the "Download" button. You just have downloaded a copy of your wallet on your computer. Now store this file securely. Read the important message carefully, then click on the "I understand. Continue" button.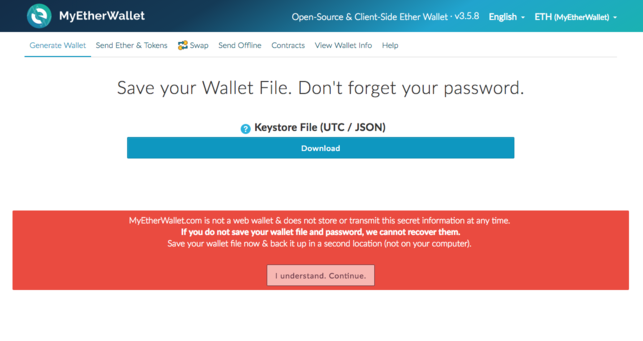 Step 3
Copy the "Private Key (unencrypted)" in your clipboard (Ctrl-C).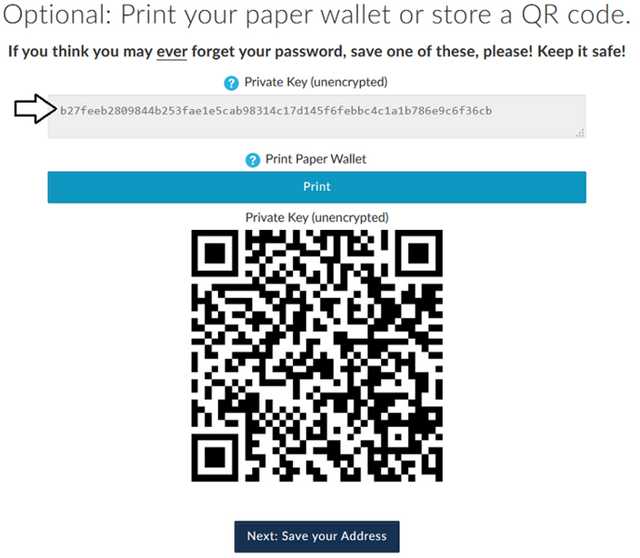 Step 4
Click on "Save your address" button in order to unlock your wallet. Select the second option from the list "Private Key".



Paste your "Private Key" that was selected before. You can now see the wallet and your public Ethereum address (that will receive the RLC tokens).
You now have a secured Ethereum address!

Step 5 Contribute
2. Click the button "Join pre-ICO"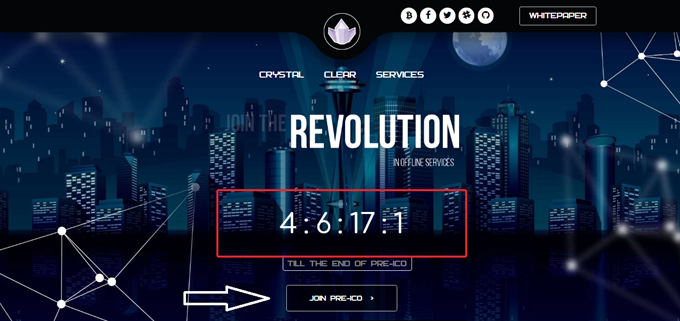 3. Copy the unique official contract address in your clipboard (Ctrl-C).
0xbe616cc2c133810f7bd35debc7e2fe11c9a97643
4. Using your wallet, send to this address the amount of ETH you want contribute.
Send ETH only from your personal Ethereum wallet (such as Mist, MyEtherWallet, Metamask, Parity or Ledger), do not send funds from exchanges like Coinbase, Poloniex etc
6. Set Gas Limit to 200,000
7. Crystal Clear Tokens will be sent to the wallet from which the ETH arrived.
8. Add Crystal Clear Token to your wallet.
Go to the "Token Balances" topic and press "Add Custom Token"
Fill the fields of CCT token
Address: 0xf6d7b9ecf71a6010c77423c6d28508ecd13756d5
Token Symbol: CCT
Decimals: 8
Press "Save" button
You're Done!