Germany in the Middle of Nowhere #club100
I bet you didn't know, but Germany is everywhere. It can even be in the wilds of Washington State.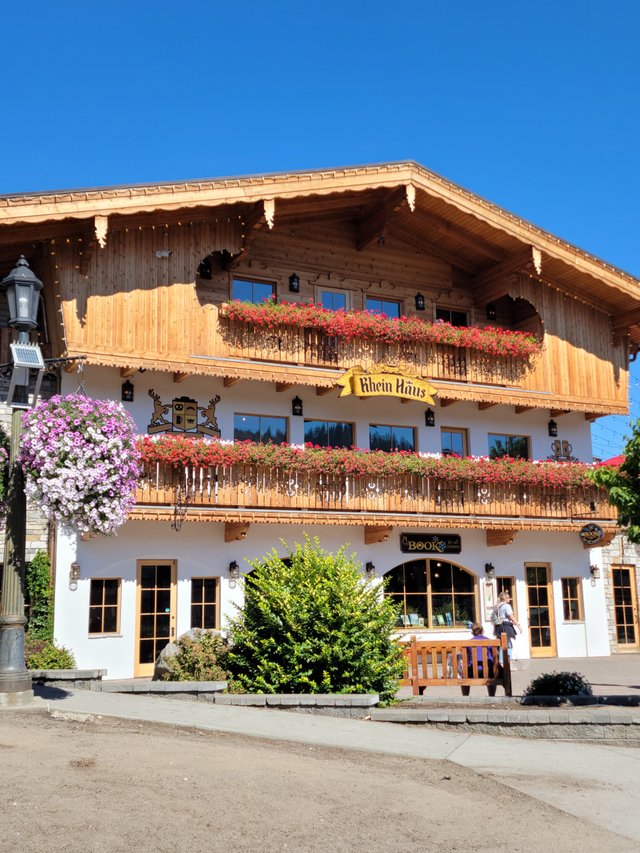 Deep in the Cascade Mountains of Washington, the Bavarian village known as Leavenworth sprang up from the soil. OK that is not true. Turning the town of Leavenworth into a Bavarian village was an intentional idea meant to draw tourists to the region. You see, Leavenworth was once a bustling frontier city engaged in heavy commerce due to logging, the fur trade, and the railroad. But that all changed and once these industries died, the town was in danger of becoming a ghost town.
And take it from me. Its a long drive through Sasquatch country just to get there. The residents desperately needed to build something to lure new business.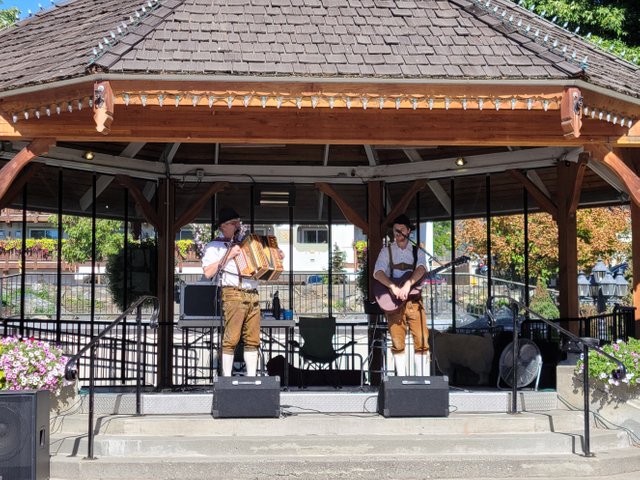 They bet the farm on lederhosen and and an accordion, and it worked. Leavenworth now draws over a million tourists per year--all of them imagining what it would be like to visit a real Bavarian town in the German Alps.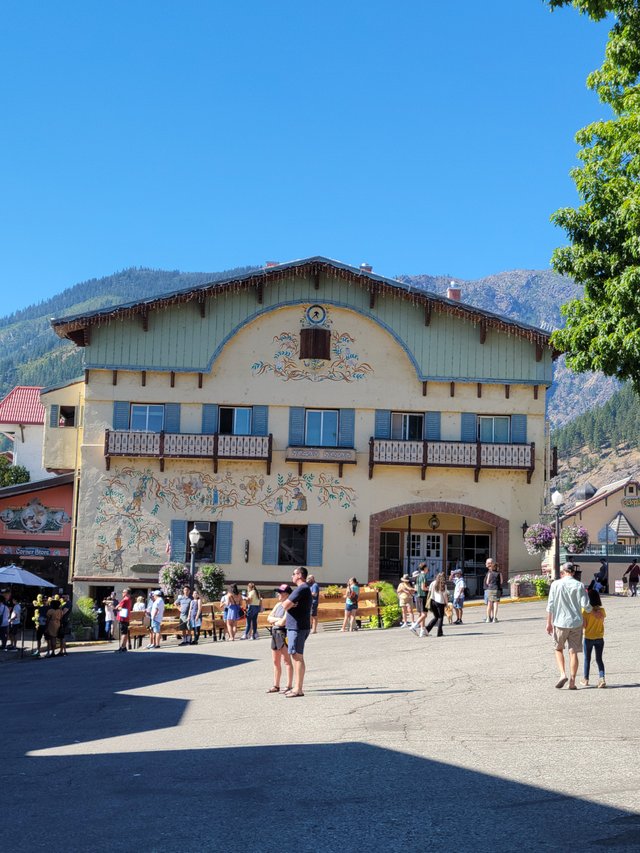 Is Leavenworth truly a reasonable representation of life in the German Alps? Probably not, but who knows. I have never seen the real thing. Still, visiting this town is fun, especially if you enjoy beer and sausages.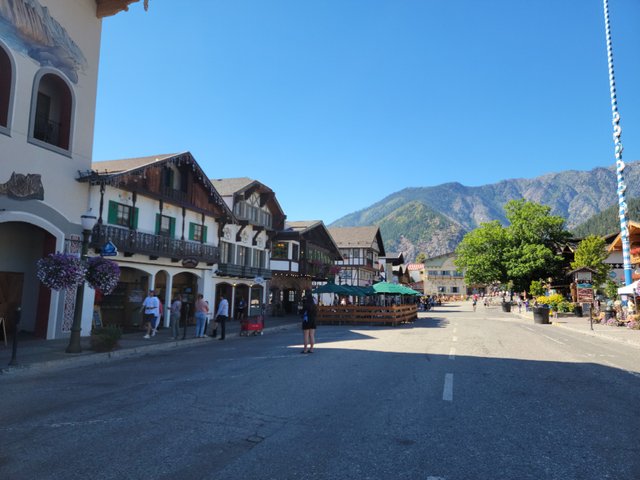 There are plenty of restaurants and beer halls, and you can enjoy many types of German foods. There is also a wide variety of gift shops with unique treasures, although I was a bit disappointed in the lack of gnome selection. Even if you have no money to spend, there is opportunity to simply enjoy the sights.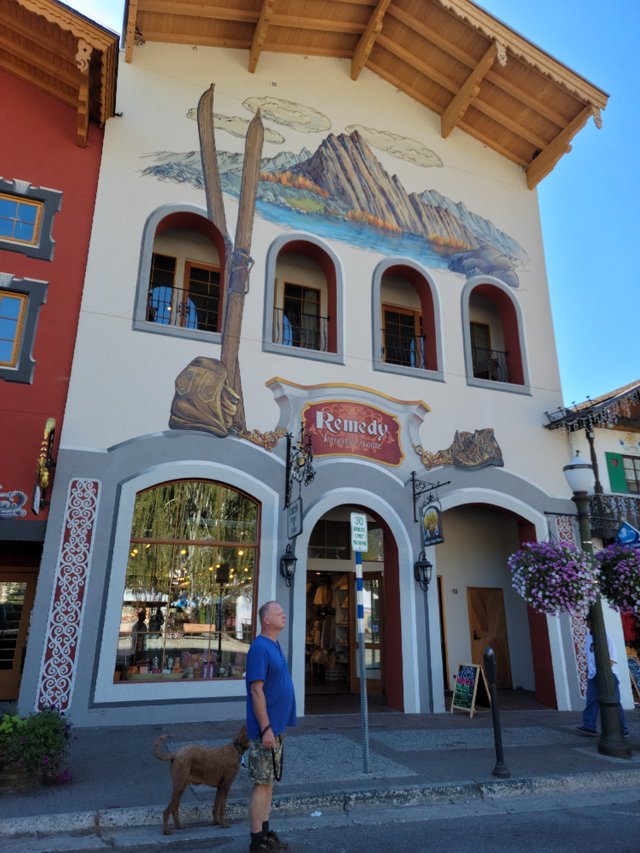 Not only is there interesting carpentry to look at, but nearly every building is covered with colourful murals.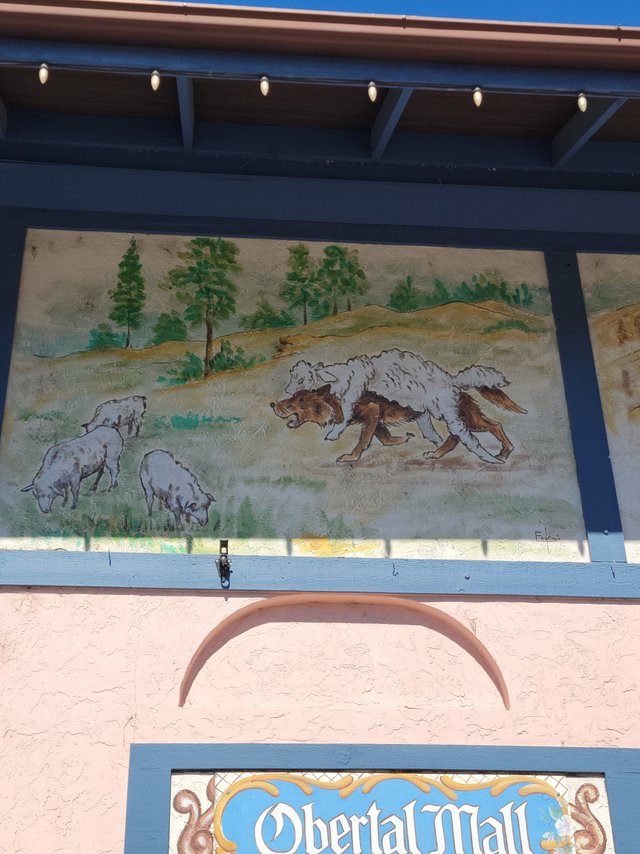 If communing with nature is more your thing, there is a wonderful river just a short walk from downtown.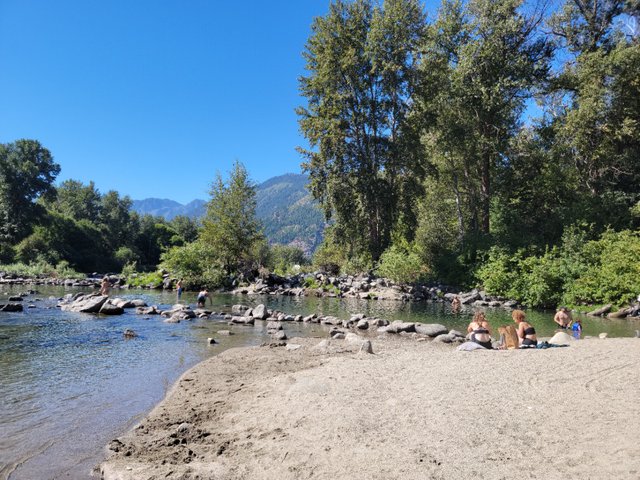 The only problem with Leavenworth is that it is so expensive to stay there. We paid nearly $200 US just for a camping spot for one night. Plus, we were lucky to get that spot as it was so crowded everywhere. I do not know how much they were charging for hotel rooms, but I expect that it would be a similar amount and more.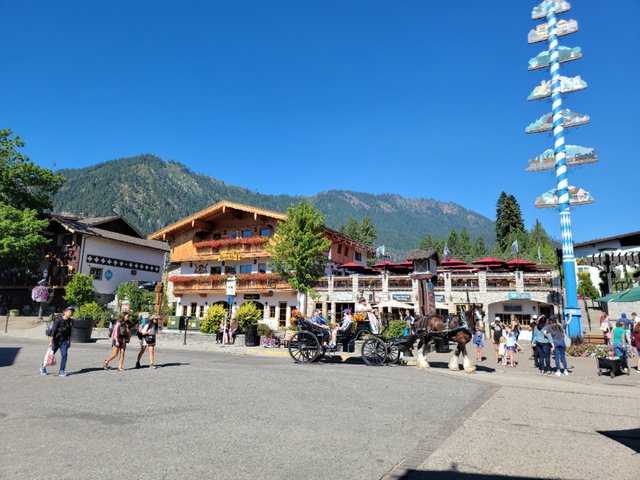 So what do you think? Does Leavenworth give you the feeling that you could be in Germany?
This is a 100% #steemexclusive POWER UP! post for #club100