Over 3000!!! [#CC] Comments written and rewarded by us and you in less more since 14 day´s. Thank you @ everybody.
[@alucian]
Hello Commenters and interested peoples.
It is just a little information, but a good one for a solid overview. We work for a round project and a good way on his lifetime.
A other interessting information is:
We selled a lot more than 3000 Coins. Round about 40k for round 300 Steem +. The worth is not the price, do not forget this point. This means, the market is save for a rebuy from the [#CC] side.
---
The next few day´s you get a special sight on it. ;-)
All orders of us are out of the market!!!
We do not sell or buy anything in this day´s!!!
---
Take a look for your own CC price, we would learn from you what is your worth for him. Our goal is the votepayoutlimit of 0,025 Dollar. What is yours? The last time on the online CC market i do looked for a slow and good rising up of the price. But with no own CC buy orders! Just with selling ours, and buy yours back! We do not "manipulate" the market.
---
The smaler accounts from a very big list, sell the most time their CC for Steem.
The bigger ones buy in and some people speculate with buy and sell.... I do not like the speculators. Your part is making ours unsafe. But do not be worry, we calculate with you. ;-)
---
Next Point: In the this time, we worked for increase the using limit of the Hashtag CC from 10 up to 20 Coins!!! in your Wallet. This starts @ sunday 10.11.2019 evening Berlin Time!!! Please do not forget, we [#CC] give them the reward for your commenters. We need this function to have a tool versuv the inflation.!!!
---
In this week, we again burn 100 Million CC @null for the second big part. After this, it needs time for a look how much we are able to burn. A supply of 33.333.333 CC looks healty for the using. But we dont know how much you wrote and sell in the future. Let us know this with the time.
---
Last, but not least: for interessted longtherm investors we make a offer for a bigger buy in and hodl of CC out of the market. We want to decentralise our amount of CC in just GOOD and REPUTABLE hands! We would like to regulate contractually with interested parties which agreements ensure that the CC project does not become a profit driven speculation object.
We have so much more to say, but its better on a other day. :-)
I hope you goes with this news.
Have a lot of fun @ commenting other one.
Your CC-Team:
@kristall97 [(Code-Designer)]
@alucian [(Project-Designer)]
@wakeupkitty [(Comment-Designer)]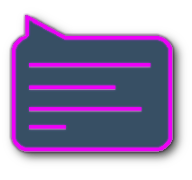 Edit says:
Looks like i am not a gentleman, i forget say something about our Steemian @wakeupkitty.
She is been now in the official CC-Team. Her work is to help us commenting in other languages and answer your questions for a better service and online time of the project.
---
We search a guy or girl for the same job in the asia part of the world!!! Your winning is nothing. :-) Just a little work/coffee/donout/reward compensation is possible, if the project goes on so healthy. But you did a good thing for your reputation and the Steem itself. So i think. We do not choose the first best. ;-) You should be a Fullblood-Steemian and understand the CC Project.