This archive series represents a compilation of apps, dapps, practices, companies, resources, and communities that pertain to creativity in the blockchain space. Each entry contains the entity's relevant information and links to learn more.
---
Plantoid
Description: A Plantoid is the plant equivalent of an android; it is a robot or synthetic organism designed to look, act and grow like a plant. There are currently several species of Plantoids in existence around the world.
This particular species of a Plantoid is an autonomous blockchain-based lifeform that is able to reproduce itself. It is a hybrid creature that lives both in the physical world (as a mechanical contraption made up of recycled steel and electronics) and in digital world (as a software deployed on top of a blockchain-based network).
Sample Image: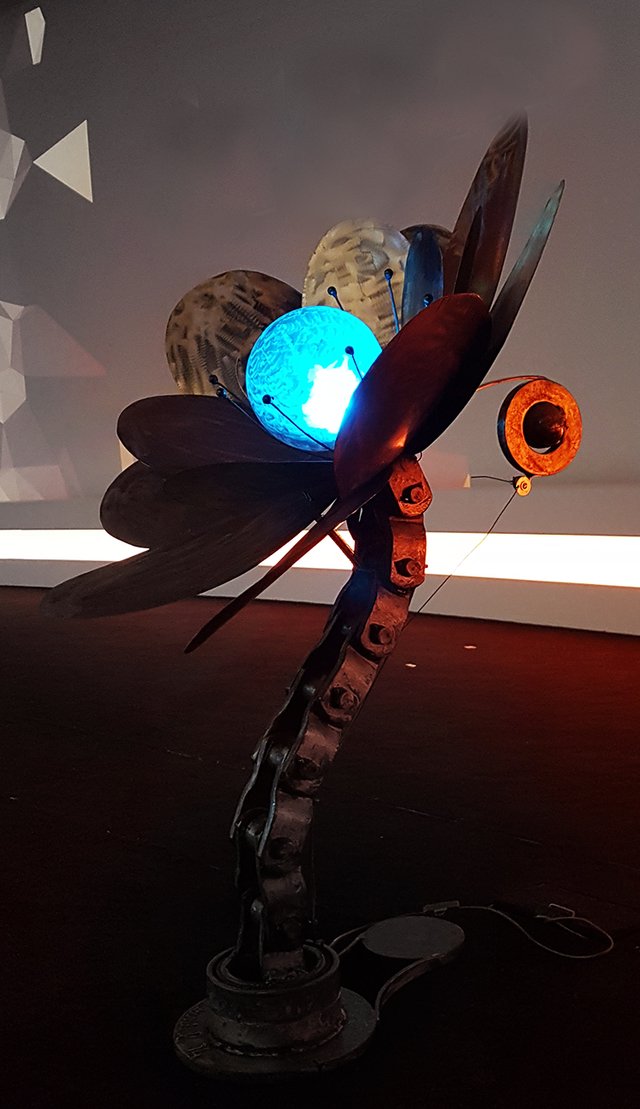 Details
Creator: Okhaos, Primavera De Filippi
Category: Project
Website: http://okhaos.com/plantoids/

---
Posted from my blog with SteemPress : https://thecreativecrypto.com/plantoid-project/
---