[OFFER] 5 Steemit for easy task!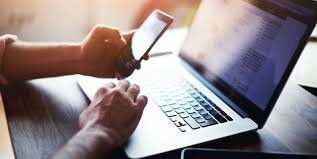 Limited to first 5 person only that completed the task earlier.
How to get 5 Steem?
Sign up to CBNT
In order to claim the 5 Steem, use my referral code kt95dv when you sign up. Make sure it was my code before sign up otherwise i will not paid you.

Verify your email after signing up.
You'll be redirected to the website; log-in now.

After logging in, go to this page: https://web.cbnt.io/person/vertify

You'll have to fill a KYC process to claim your free 3,000 CBNT ($90) and 5 steem from me. This was put in the agreement to make sure people do not abuse this opportunity by making multiple accounts.
While your KYC is being verified, you need to make 10 actions: you can do this by liking other articles.
Also, if you post your own content and paste a profile link here, you'll be able to claim more CBNT from votes. Remember, liking 10 posts is the last step.
Once I can see on my account that you have completed this, I'll send you 5 Steem! Also post the proof that you completed the task on the comment below.
That's all!
==================================================================================================================================================