Hi, Steemit !!!!!
    Today is again my favorite #Caturday!!!
  Today we were visiting our friends. They have a big red-headed arrogant cat Tyapa! Get acquainted !!! :)))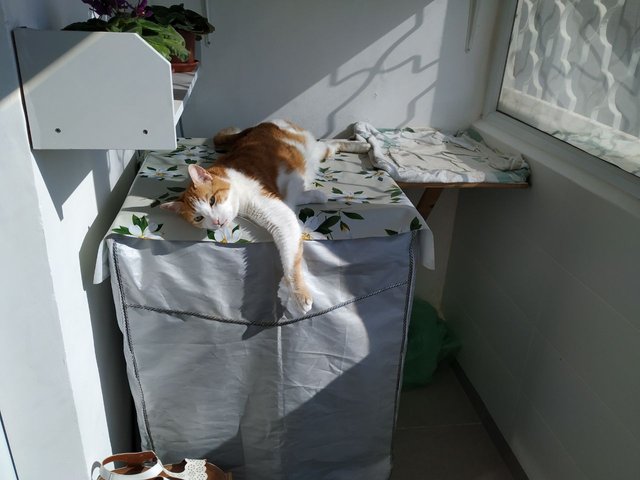 When we arrived, the cat was sleeping in the master bedroom. As soon as he saw that many strangers appeared in the apartment, Tyapa went to the balcony.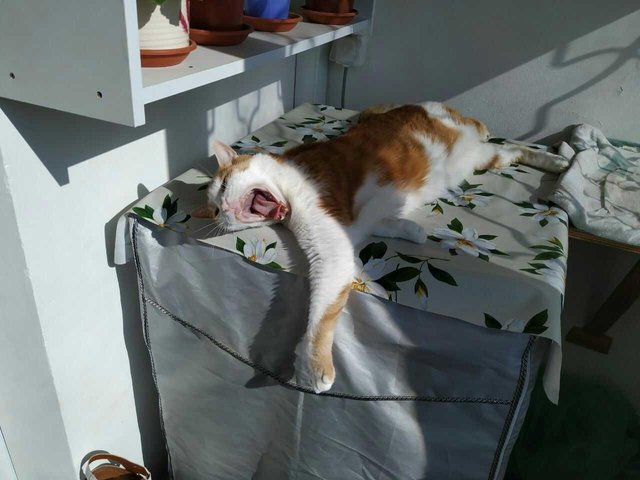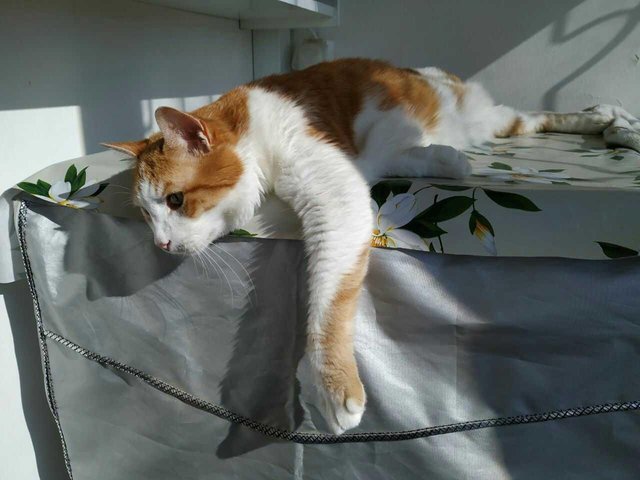 He slept peacefully there and no one bothered him. Look at the expression of his face when he saw me :)))))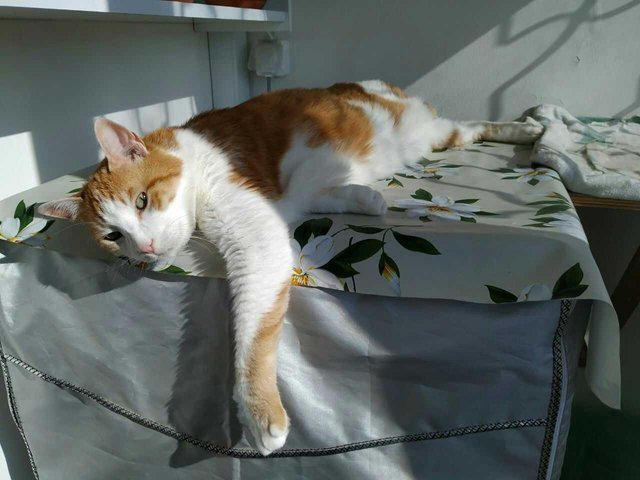 And this is my favorite photo! :))))))))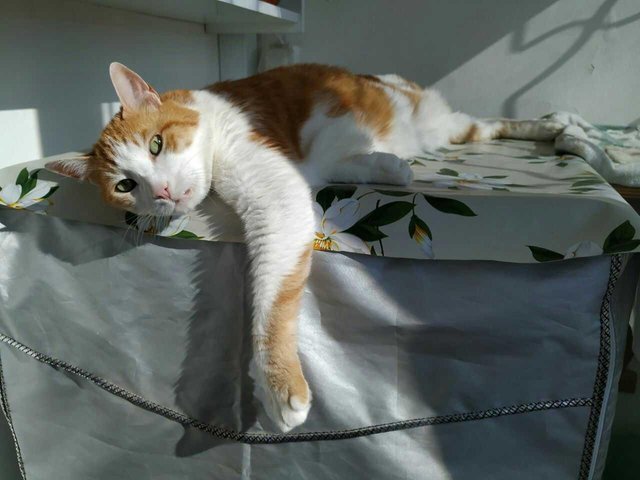 "Oh, no !!!! People came here !!!" :))))))) You have already understood that Tyapa the cat does not like to communicate with strangers. He did not like me photographing him :))))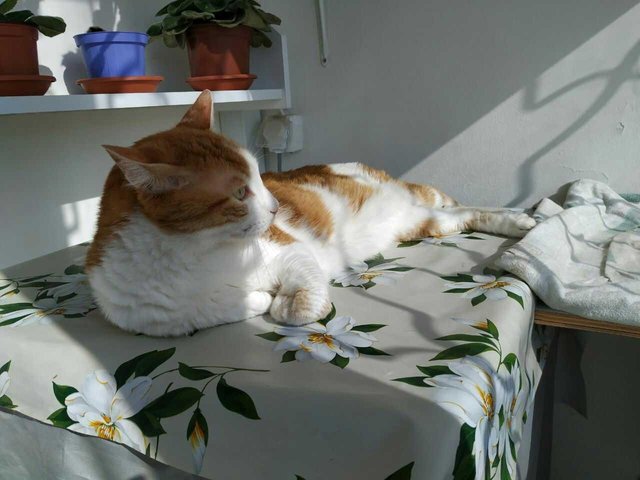 The cat courageously tolerated my photo session and even allowed me to bring my hand to him to sniff it, but not to stroke it.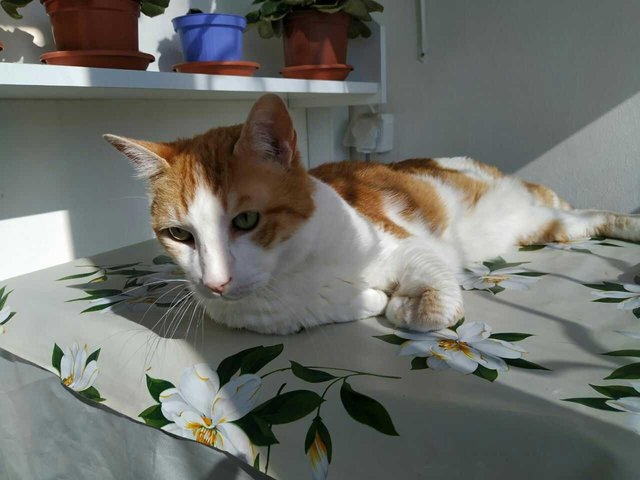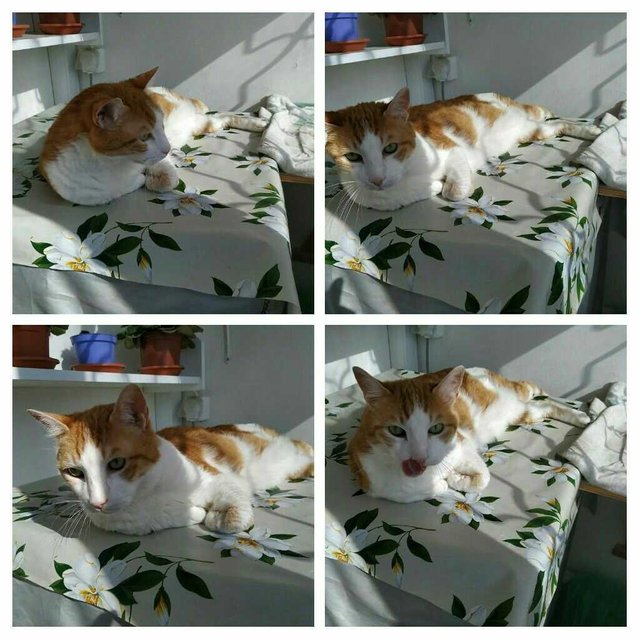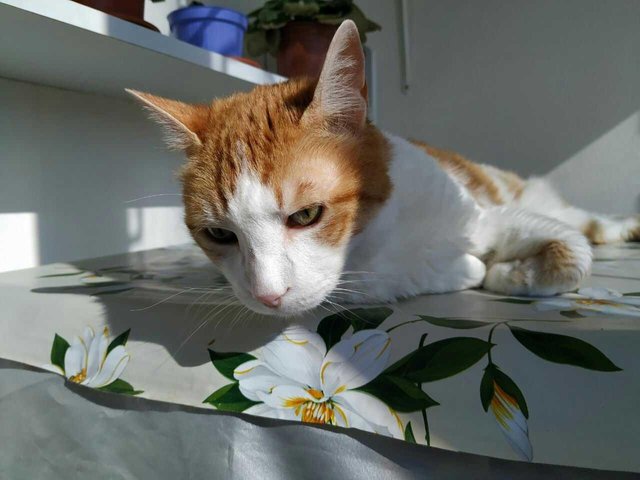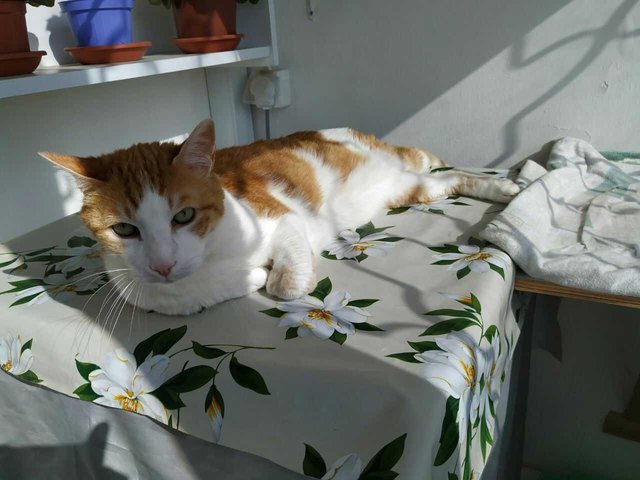 Tyapa cat is very funny and big cat, but unfortunately he has a very uncommunicative character :) Well, let's not annoy him. Let him sleep!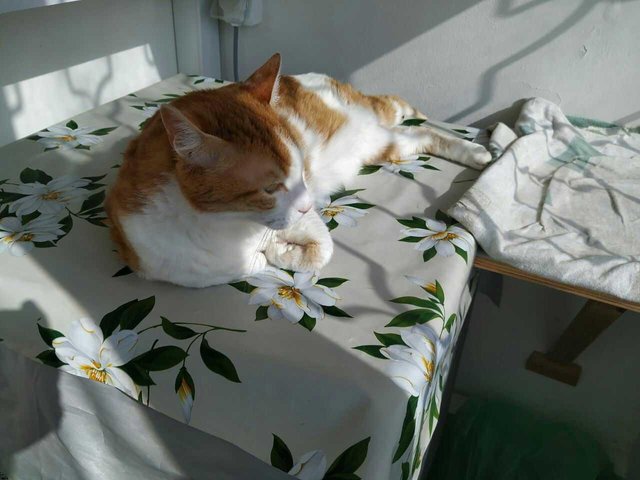 ---
---
  Have a fun #Caturday!!!