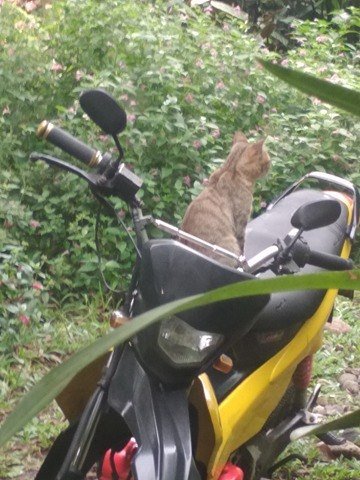 Hello there Steemit buddies! I wonder what this stray cat was thinking while atop my motorcycle and staring down? If he was a little boy, I would say he was thinking he could maneuver it given the chance!
(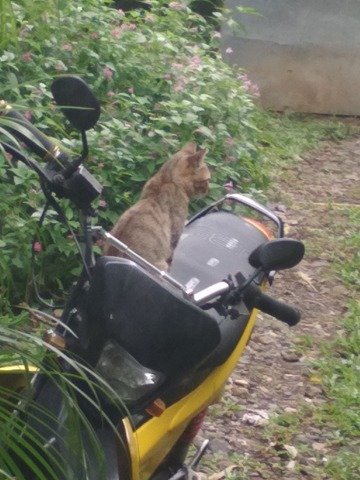 )
I was so surprised when I woke up in the morning to see him astride the motorcycle.
I have been following this cat every time he comes in our house to look for food or some rodents to catch.