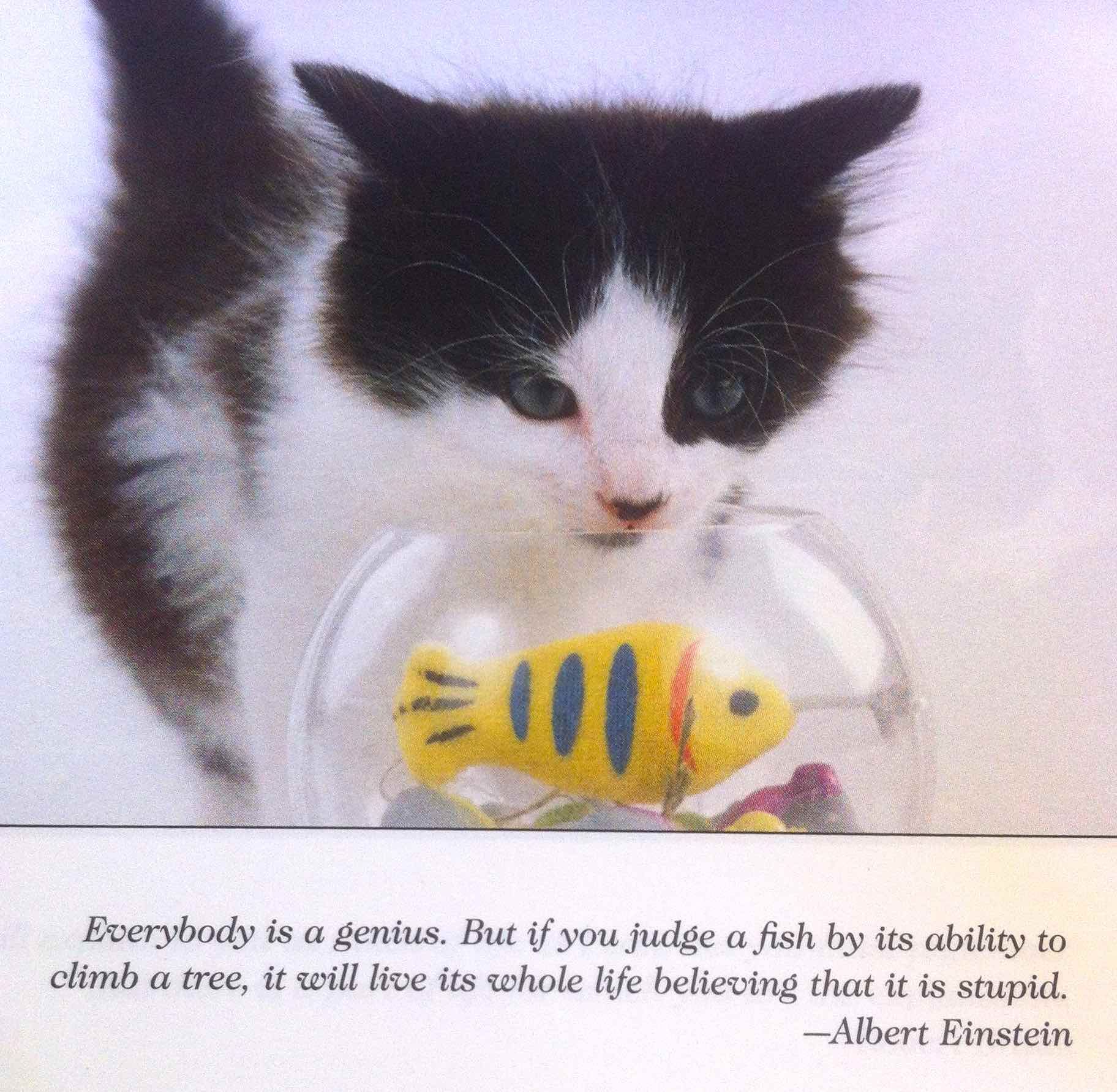 "Everyone is a genius, but if you judge a fish by it's ability to climb a tree, it will live its whole life believing it is stupid."
--- Albert Einstein
Einstein said many things which we are still taught in school to this day... for example "nothing can travel than the speed of light" which in fact turned out to be not so true after the investigations of quantum physics.
But this I do believe is a very important message.
We are all different!
And thank goodness for that 🙏🏻