You Say Caturday; I Say Cassurday!
Last week I shared a typical adventure with Max-in-a-tree on one of our walks. So it's only fair that Cassie gets a feature!
It's a challenge to leash train cats. A lot of people do not have the time or patience. But I can't recommend it enough for cat lovers who don't have the good fortune to live in a safe enough, wild enough place to let their feline companions roam freely.
Cat walks have enriched all of our lives exponentially.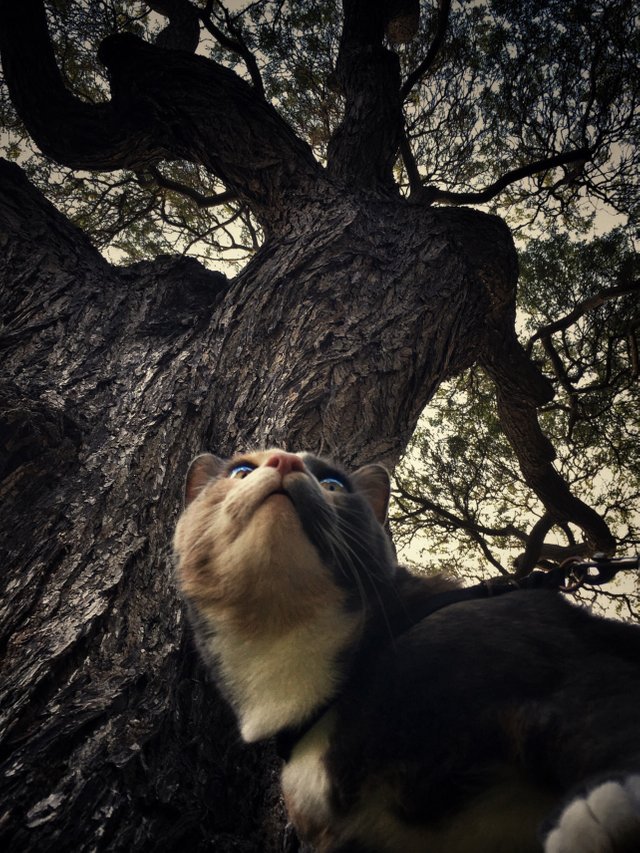 Cassiopeia. Aka Cassafras. Also known as CrazyPants...
---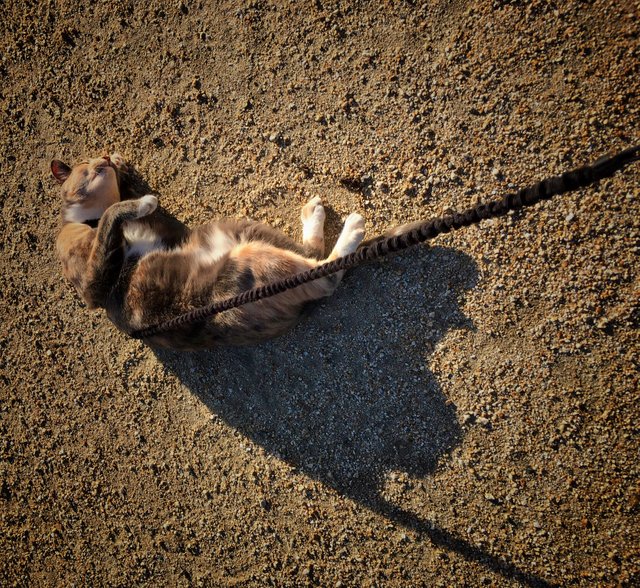 This girl knows how to enjoy life!
---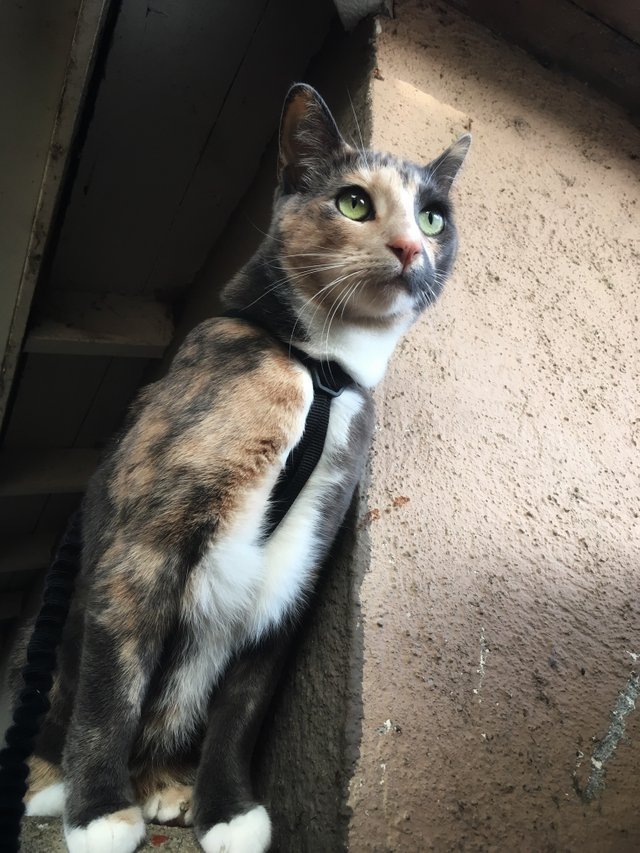 She's always hunting something...
---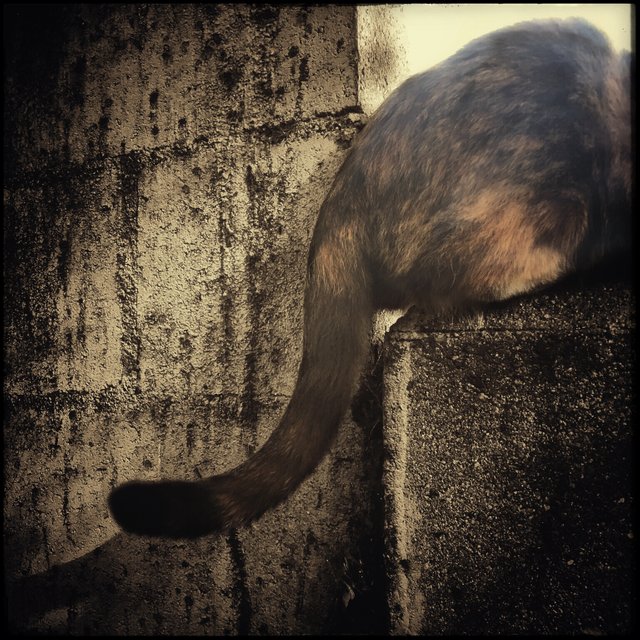 Oops, there she goes!
Until the next Caturday...😻