Litter Igloos
So my Hooman.... "The KrazzyTrukker"
He goes in my poo igloo every day and steals my poo...! He scoops it into zip lock baggies. I wonder...? What does He do with it....?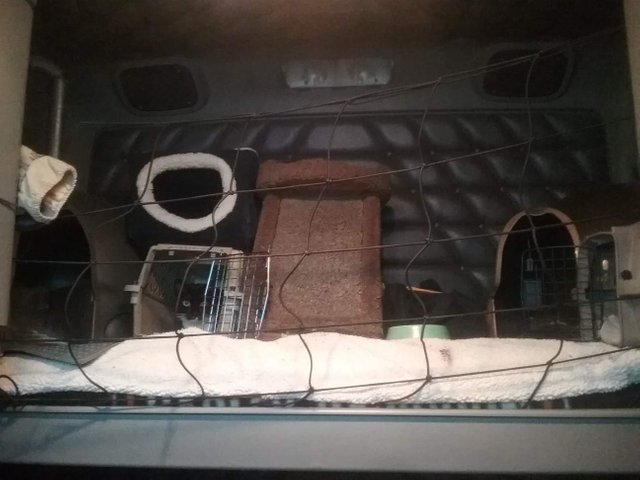 He threw some of it into the entrance walkway of a whrs. One time where they took over 8 hrs to unload the trailer...... He said they treated truckers like shit. So we gave em some of mine...... He is so Crazy
Have your Cake...... and Eat it Poo
In 2013 KrazzyTrukkers Wife..... He calls Her Pooky..... She made him this very strange birthday cake. Chocolate Fudge Cat Poo, Grahm Cracker Crumble for Litter, and melted butter for pee.
ABSOLUTELY THEE BEST BIRTHDAY CAKE EVER...!!!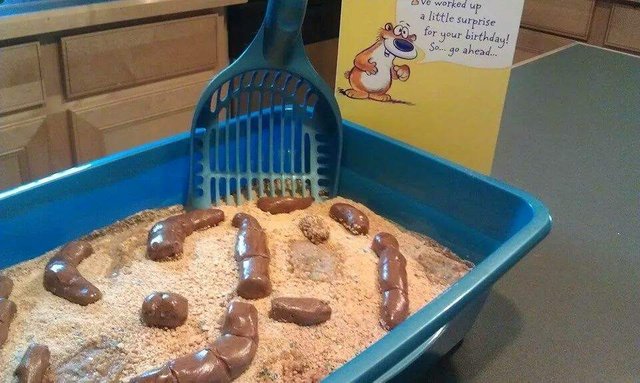 Posted using Partiko Android