It's been a sad week around here, as these were the last moments Obie got to spend with his furry friend Foxtrott.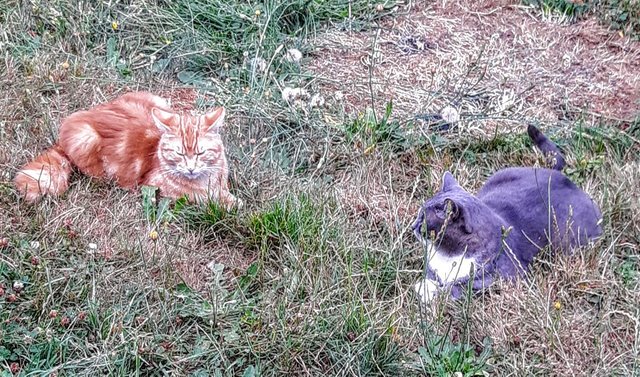 The neighbors moved out, and we had hoped they were going to leave him, however, they ended up taking him. He had completely adopted us and was constantly looking for food and fun..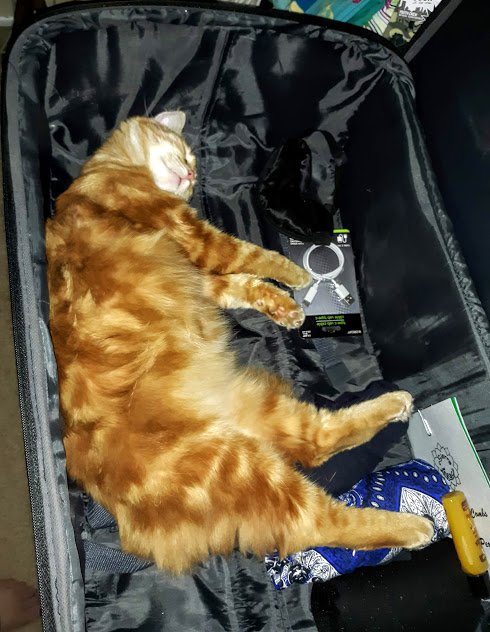 Foxtrott
@kimmysomelove42
I was in my office, where my suitcase is open, preparing for a big festival I will be working in September. I didn't even see him sneak in. I asked him that morning, do you want to stay with us and live here?
His answer was I'm gonna lay down in your suitcase LOL!
Obie has been super sad and just staring at the house next door, he cried for 2 days after Foxtrott left.
We are still hopeful, that the grandmother might bring him back, as I'm fully prepared to adopt him and expressed that to her. Fingers crossed?
It seems like forever since I posted, I've been super slammed with a big festival project in 3 weeks.
Check out https://www.lostlandsfestival.com/ it will be my first year working it and the 3rd year of its incarnation. Dinosaurs and Bass Oh My!
Happy Caturday Felines!
Lend your voice to this amazing inspiring group of humans!


Find more Steemians?
Or better yet, get paid to search the web, this site is fast and amazing!