Seems to me, that it was Saturday just a few days ago; I guess time passes quickly when your having 'fun' in this crazy world of ours.
Speaking about 'crazy', cat people are a whole lot less crazy than many of you think...but, you're entitled to your opinion; even if it's wrong :>)
Here's another pic or two from my personal files.
Mr. Reddy & Blacky My Two Stray Friends Who I've Been Helping Out for About Five or Six Years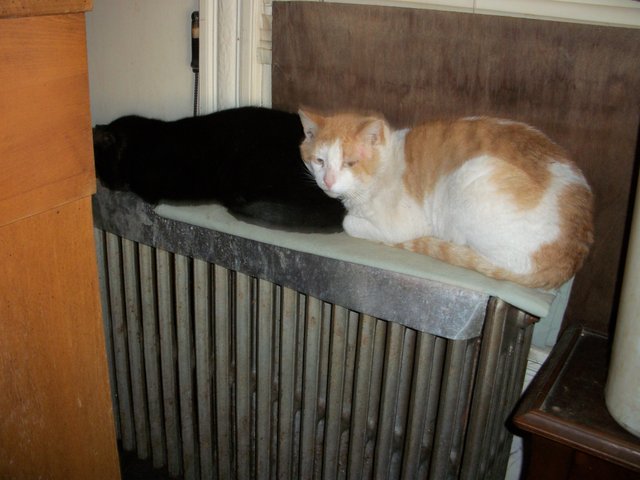 It is a very rare site to see these two guys resting so close to each other; I was amazed to see them both perched together on the radiator in my Mud-Room warming up from the cold (I leave the pet door open for them)
The next two shots are how they usually hang out, when there at the same time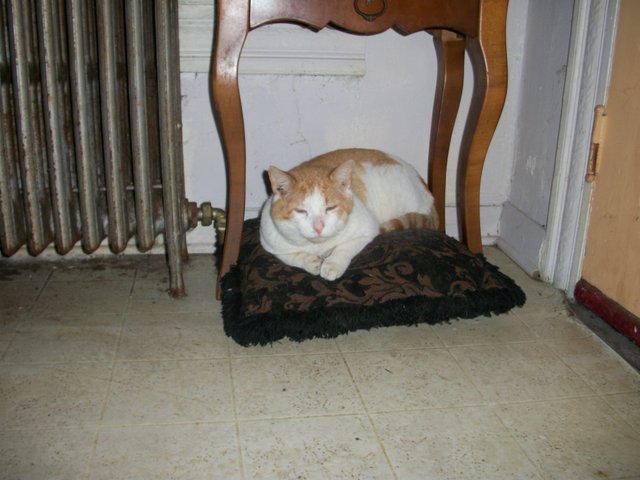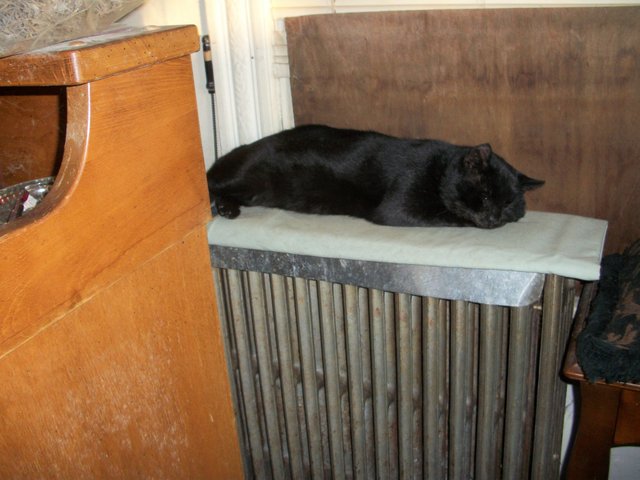 Hope your day is filled with smiles...
A Percentage of Post Rewards Will be Contributed to a Worthy Animal Rescue Org. of my Choice @Averageoutsider