Here's a picture of my friend Mr. Blacky who has been visiting me for over five years. He and Mr. Reddy don't get along as well as I wish they would, but at least they seem to tolerate each other most of the time.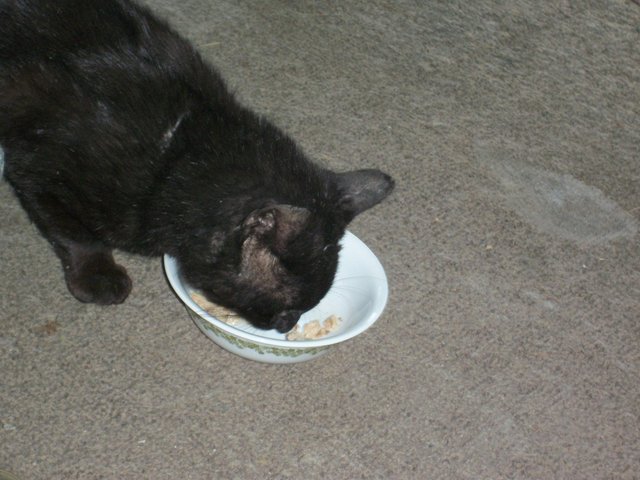 In any case...I've grown to love them both even though they are too afraid to let me pet them; even after all these years of giving them food, water and shelter from the storm...
Oh well...Such is life...
---