Well fellow feline friends, it's that day of the week once again to celebrate a kitty of your choice (can even be a photo from 'Pixabay') we Caturday people don't care how you choose to participate; at least in a 'positive' way.
Here's a shot I managed to capture some years back of a four week old kitten, babysitting a (probably) 4 day old baby that mama cat must have stolen from somewhere outside??? I Have no idea where this baby came from, winding up in my closet.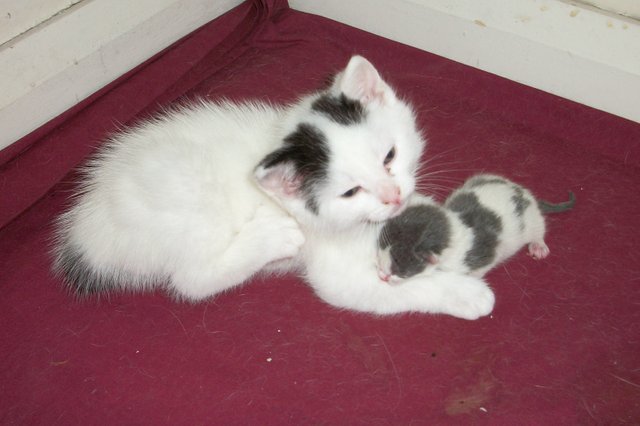 This is the second time my cat came home with someone else's kitten...I hope she's not a baby snatcher instead of a rescuer...!!!
Be Kind to Animals