Took the kitties to the vet for checkups this morning.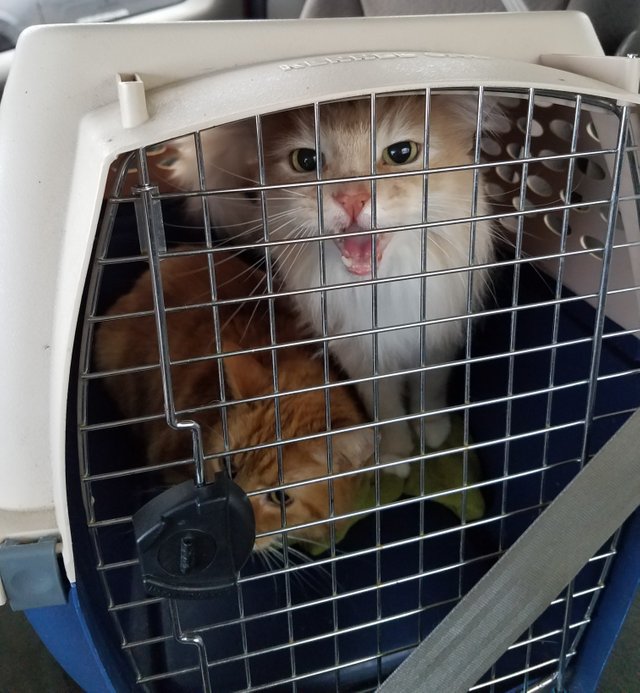 They yelled at me the whole way into town. But still, so cute too... Harley begged for head rubs the whole way in.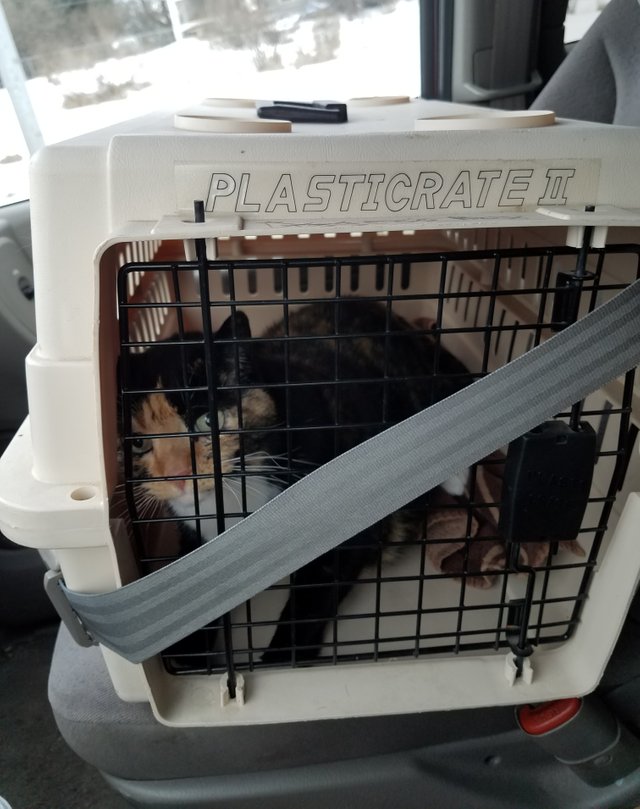 Tiger refused to get out of the carrier on his own and as soon as they were done with him, he went right back in.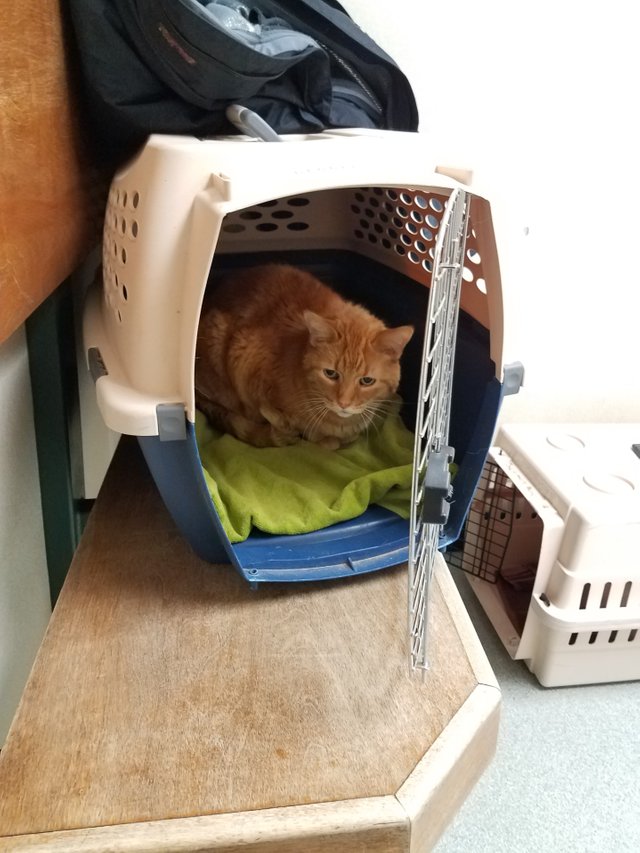 Kimba was willing to explore but ready to leave pretty quickly.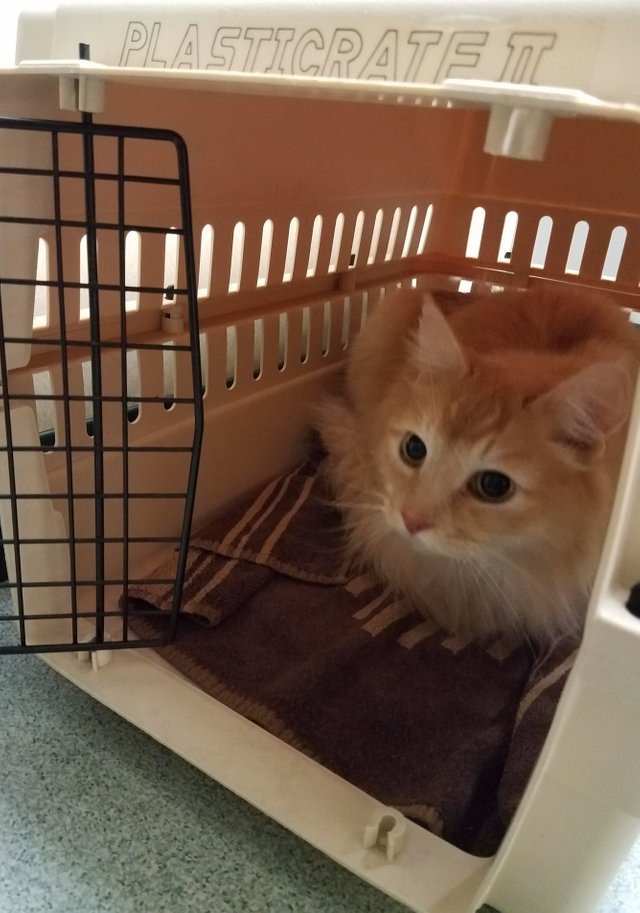 And Harley had a great time exploring the vet office and meeting the vet and cuddling the vet's assistant.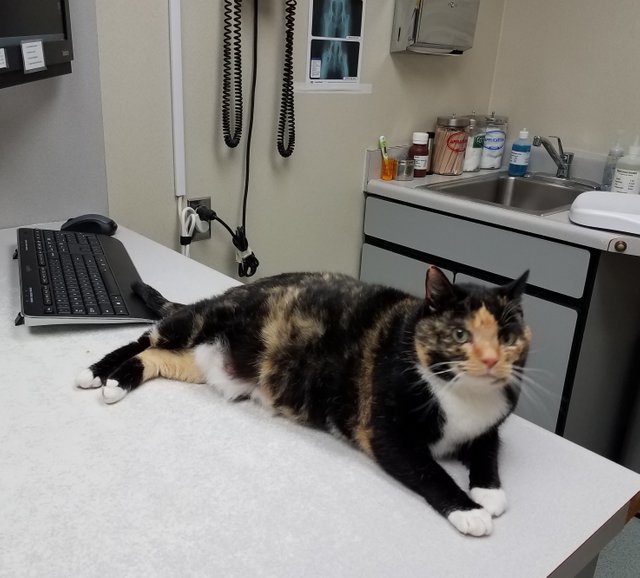 I had promised to bring them by my office after the appointment so a few folks could meet the kitties. Harley immediately investigated every office and cubicle while Kimba and Tiger refused to leave the carrier and meet all the strangers. Pretty sure Harley wants to be an office cat now... so many people to cuddle!
We are all home now, Tiger had some blood drawn so he insisted on getting treats and then went to bed. He never yells for treats so I know he was mad about the vet. Kimba is wandering around looking out all the windows and playing with toys. And Harley has settled onto my lap and is purring away quite happily.
Happy Thursday!