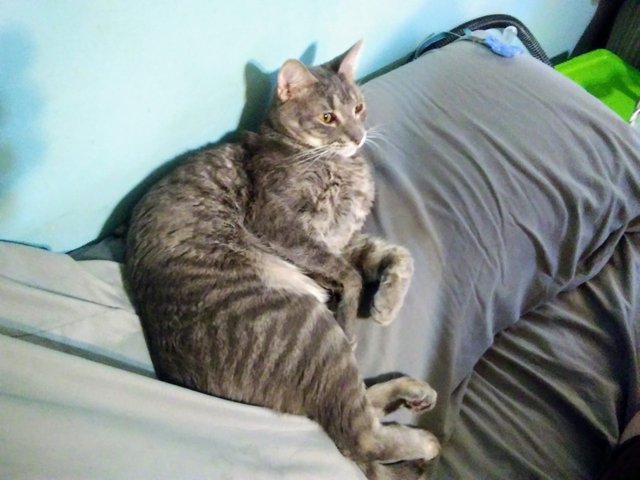 ---
HAPPY CATURDAY!!!
I haven't featured Zeus on Caturday in awhile so this one is for him.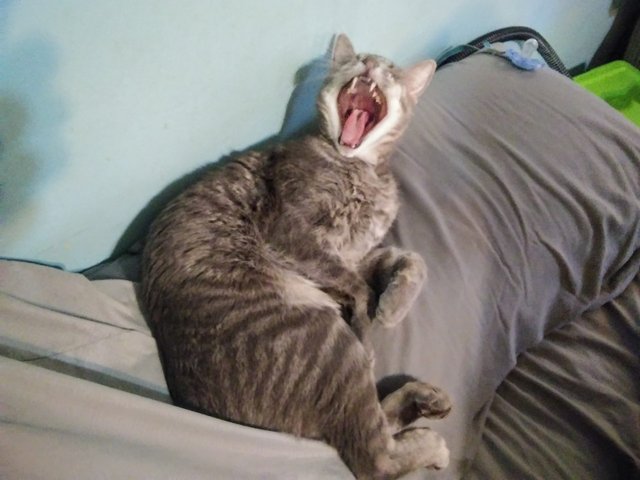 *YAWN*
Zeus is the baby of all our kitties. I call him baby Zeus almighty because we weren't sure if he was going to live. He was so tiny when we found him. His eyes hadn't opened up yet and his four siblings we found him with (Stella, Freya, Ezra, Loki) were all twice his size with their eyes open playing and stuff. The fact that he was the only kitten that survived the birth because I'm sure there should of been one or two more babies his size. How often does a cat have just one kitten? Maybe I'm wrong? Either way Zeus is still our special baby kitty.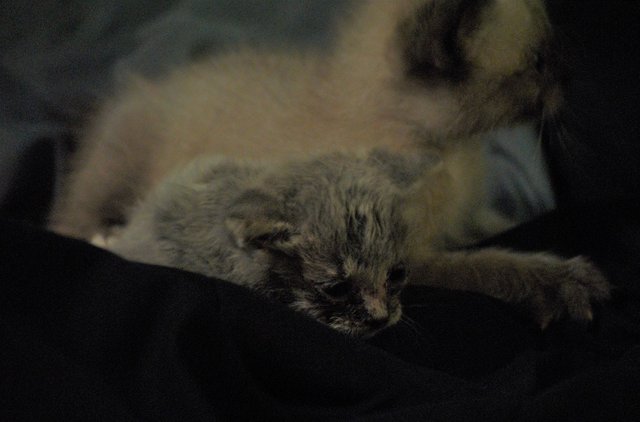 Zeus with Freya
There are two mamma cats. One of them, a tabby named Tiger, I finally got a decent picture of a couple weeks ago and posted it. The other mamma cat is a little Russian Blue kitten who is really old for a female yet still having kittens. One day I will get a decent picture of her and share it. She's tiny, malnourished, old, and mangy. So the fact that Zeus lived at all during the birth we believe is some sort of miracle. The picture to the above-left was taken the following morning shortly after he opened his eyes for the first time.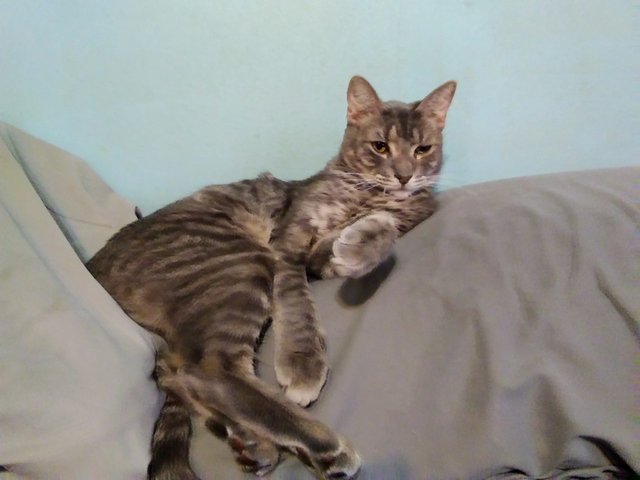 Zeus here was born with a crooked tail bent in 2 places both near the base of his spine. Zeus stayed as tiny as he was for the first few weeks we had him. The others got bigger because they were healthier. Zeus with the little crooked tail stayed tiny (but mighty). By 6 weeks or so was when we started seeing him getting bigger. And with his color he looked like a little Russian Blue kitten like the mamma. It wasn't until months later that his stripes started coming in and he turned out to be the cutest little gray tabby kitten in the world! So my guess is both mamma cats became friends and kept their kittens together. That's why we call Zeus our special baby kitty.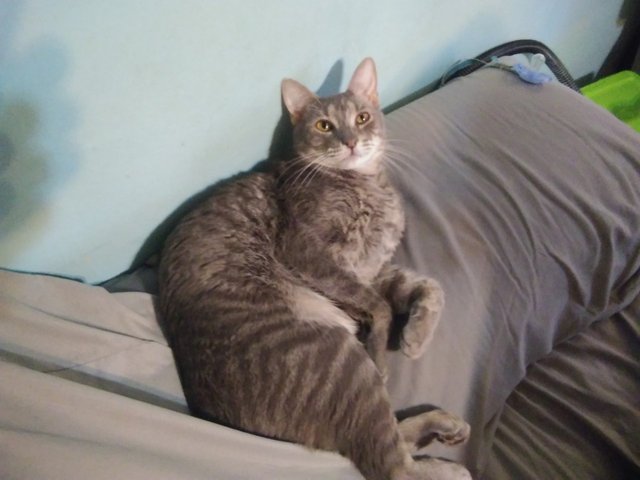 In the end Zeus made it and here he is now a little over a year and a half later. Full grown but he is still the smallest of all his siblings. When he isn't starting cat fights now with one of his siblings, Stella, he is as cute and as sweet as can be! He has the clumsiest most quirky personality too. He will sleep on your face too.
Thanks for looking and have a happy Caturday!
Stay Un-Tune-Ed
---
Join the TRUTH Party, The Radical Underground Tyrant Haters Party!!!
Comedy through activism, activism through comedy.
Keep your democracy off of my Soveriegnty!
Welcome to the NEW West!!!