So, I bought #Albuskittydore his very first bowtie. He's not convinced it was a necessary purchase. In fact, he's not convinced it isn't kitty abuse. How's he supposed to reach the bell?!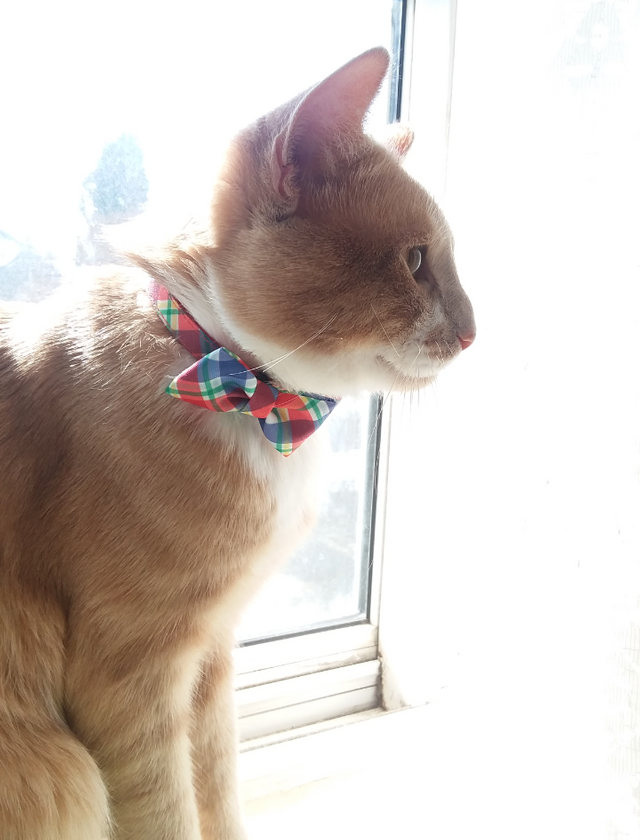 And you know what? He's free to have such opinions. I, however, find him adorable.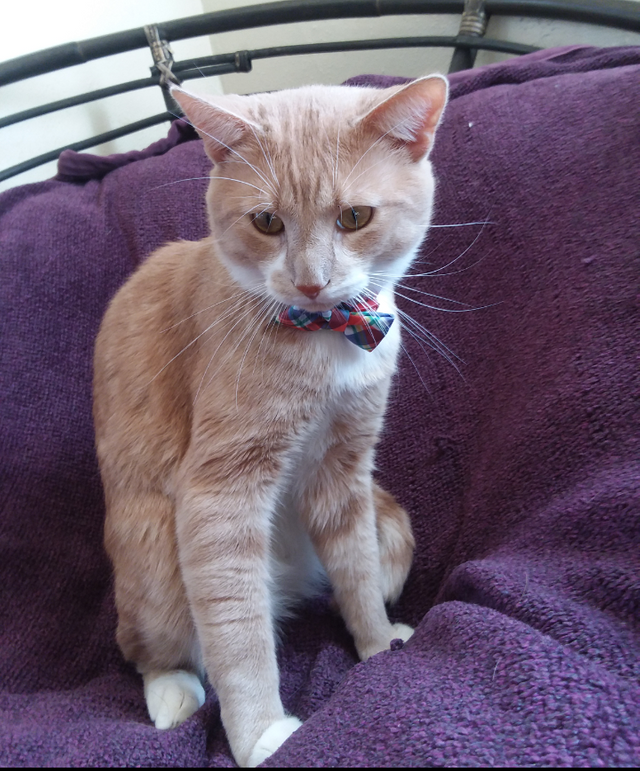 Aaaaaaaargh, I can't stand the cuteness!!!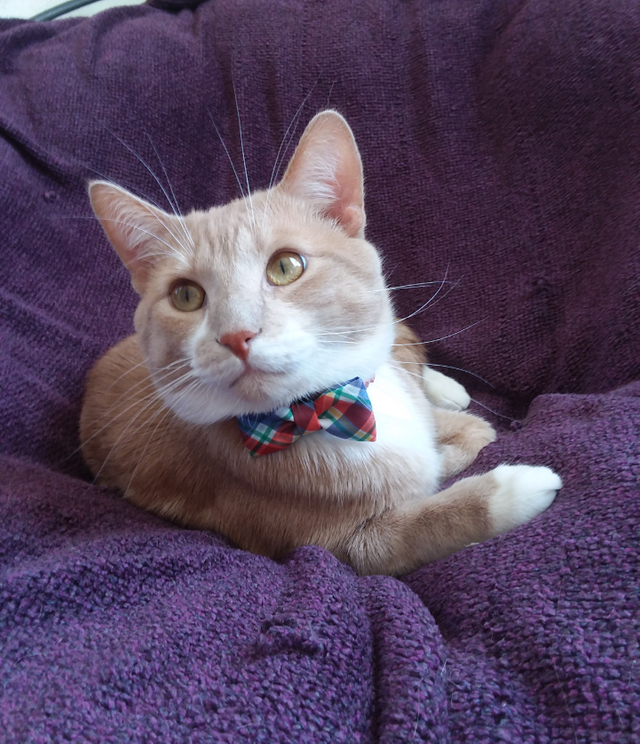 One more. Just one more.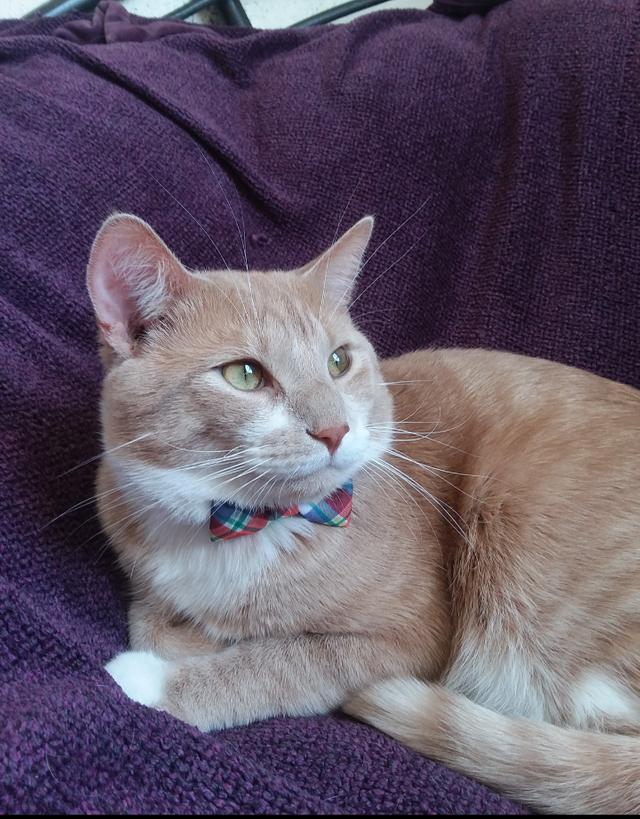 Okay, and one gorgeous picture of #DragonKitty and Ella soaking up some winter sunshine, too. ❤❤❤