Mani the Cat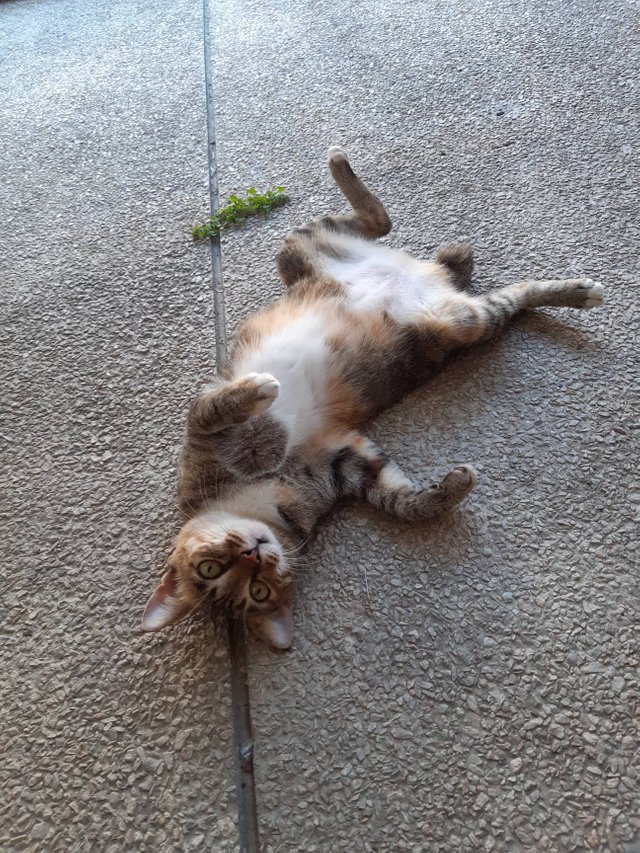 Mani the Cat enjoys lying down like a human. I guess it is because she wants to emulate her owner. Either that or she is extremely submissive. Actually, that sort of makes sense because she tends to get pushed around by the other cat, Smitty.
Mani can be quite feisty sometimes though.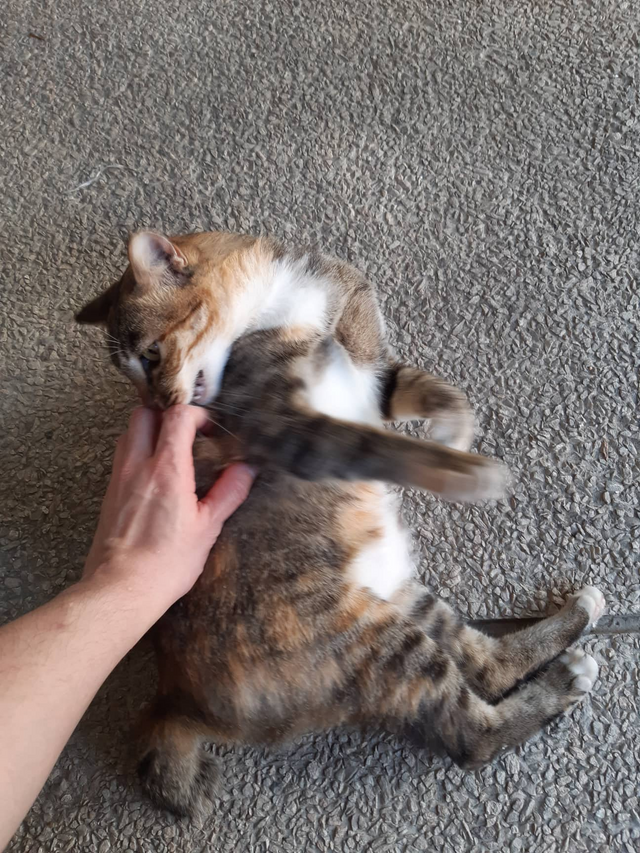 This is her biting my girlfriend after being stimulated too much. She can be silly like that.
Mani used to come as a pair with her sister Padme. I do not know what happened to Padme. Padme used to hang around a bit but as more cats started joining the family, she disappeared. I am not sure if Padme is alive at this point. I wonder if Mani misses her sister. Are cats even capable of missing a person or another animal?