Woke up yesterday morning to see this. My son told me to take a picture!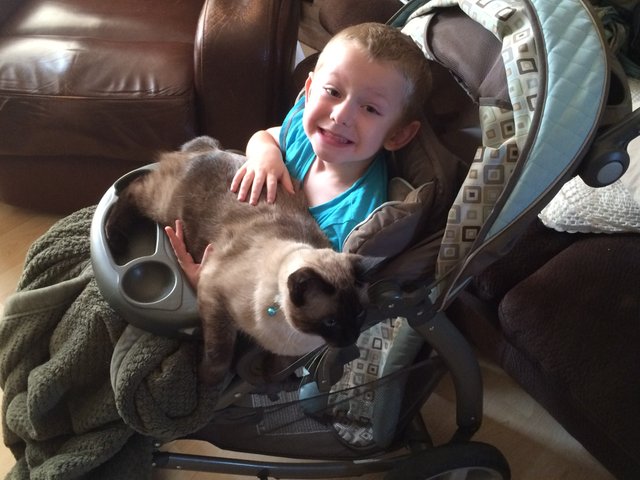 My son has reclaimed his old stroller and he's acting like it's his throne. So he wanted his cherished cat, Pepper, on his throne with him.
My son obviously knows a good picture when he sees it!
Try to have a good Monday morning, everyone!