OUTSIDE the BOX
When outside the box is not good... Cat turd comes to mind..
I have this one litter box on the porch ... Designed to contain the high pissers ... 8 of the eleven cats in the house have access to this bad boy.. So it can get a lot of use.. Therefore it gets cleaned a lot during the day...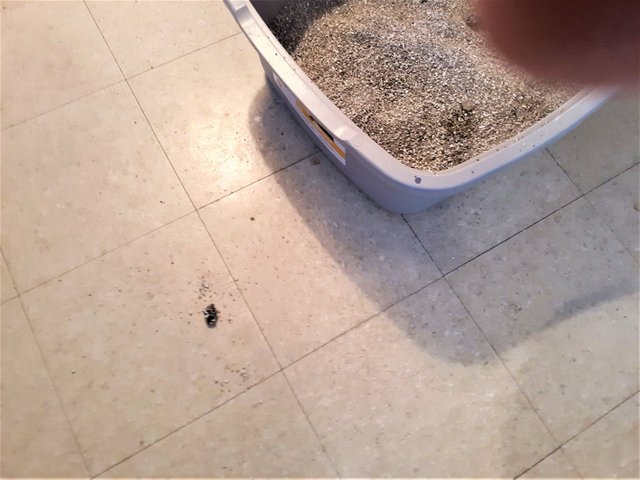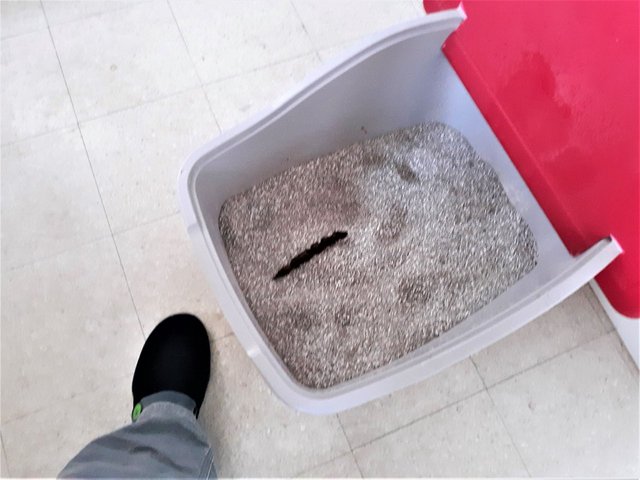 Here's a text book poop.. This one from my biggest cat Bear.. Cigar size and straight as an arrow.. But the dude won't cover it.. He will make paw motions in the air like it's being covered but won't come near this bad boy.. Luckily his poops don't smell that bad...
Besides this litter box there are 2 in the half bath on the main floor.. These two give the cats some privacy so are used a lot.. There are 5 more in the basement but only a few cats use them.. So 3 litter boxes take the brunt of the load...of 11cats ...
This works fine as long as they are kept clean ... everyone is happy...
Now lets look at who uses these boxes...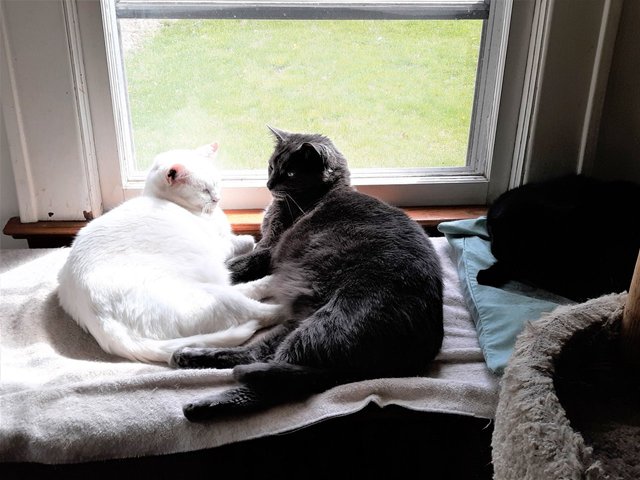 Mama, Bear and Betty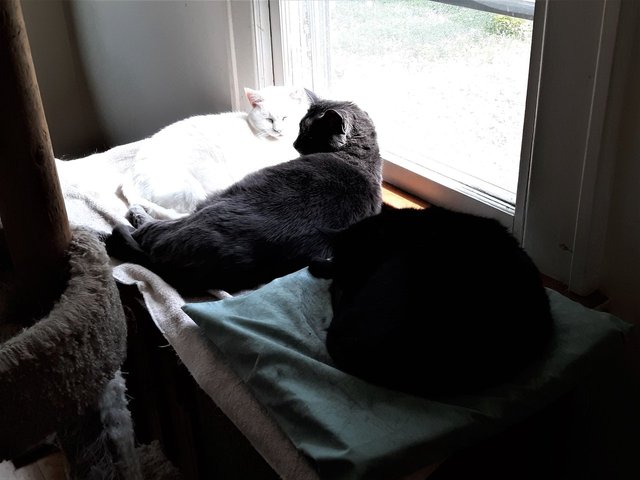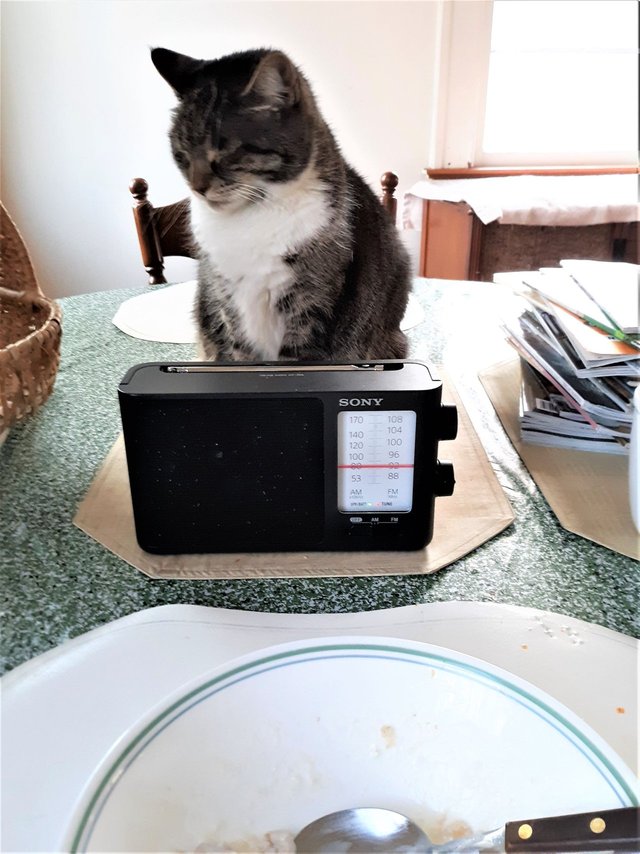 Scary Mary on the breakfast table waiting for some food.. Cereal today so she is flat out of luck...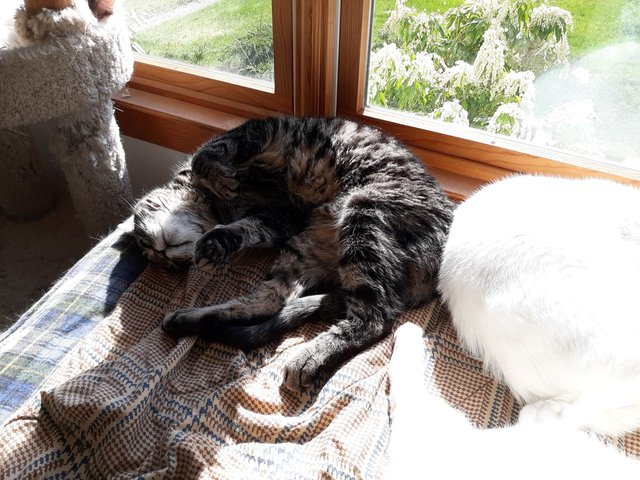 Older cat Curly...working on producing a turd...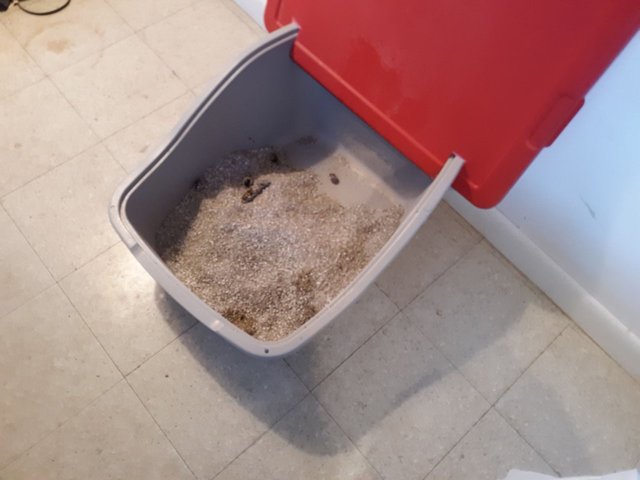 Oops, box filled up again ... time for a cleaning...