Kitten in my hoodie.
I'm trying to get words written on this manuscript, but kitten.
The cuteness factor is over the top. Sophie keeps purring and wanting to snuggle, lying next to my computer or putting a paw (or her head) on the keyboard. To try to cuddle her and get some work done at the same time, I stuck her in my hoodie for a while. Where she held my hand and melted my heart.
I wrote no words but it was totally worth it.
Here's Princess Sophie being adorable. You're welcome. ;)
---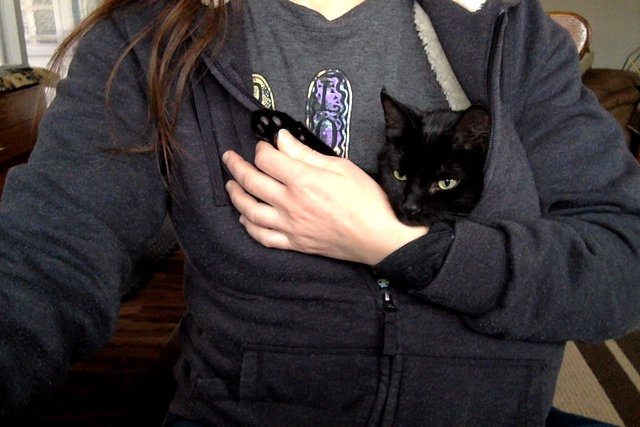 ---
Now, back to that manuscript with me.
I hope this brought a smile to your day!
---
Whatever happens, keep singing your song!
Peace. @katrina-ariel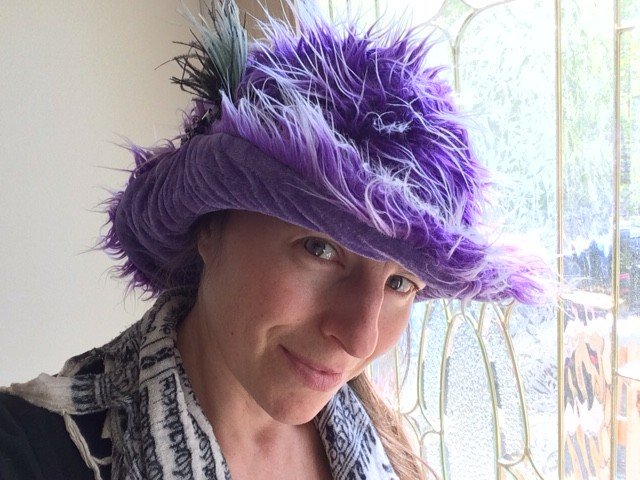 Photos mine.
---
Author bio: Katrina Ariel is an old-soul rebel, musician, tree-hugging yogini, and mama bear to twins. Author of Yoga for Dragon Riders (non-fiction) and Wild Horse Heart (romance), she's another free-spirit swimming in the ocean of life. Check out her music here: https://choon.co/artists/katrina-ariel/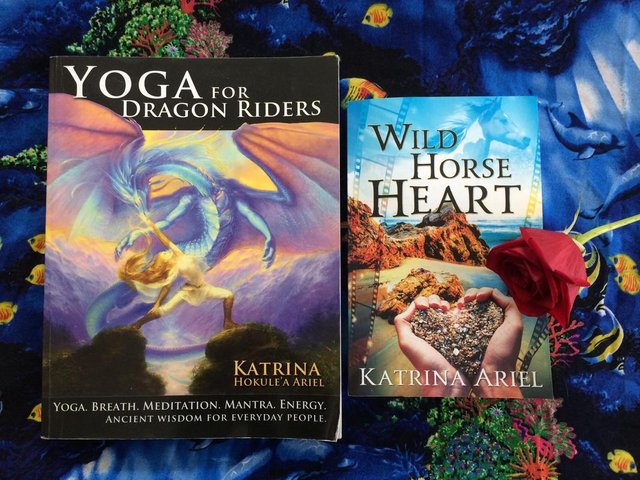 Katrina's writing website
---