Somehow I managed to get pictures with a theme today! Totally accidental, but all 3 cats were rolling around/laying on their sides when I had the camera out, PLUS Kenji was doing it outside too! I count today as a serious win! Enjoy the photos!
---
Cleo in the sun stretchin' out.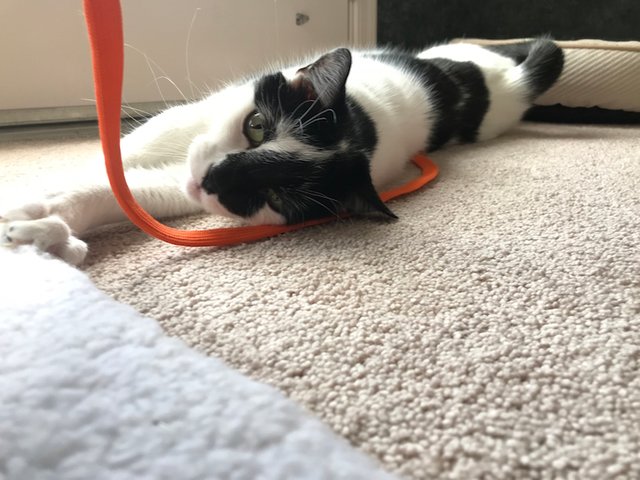 ---
Kenji on the grass.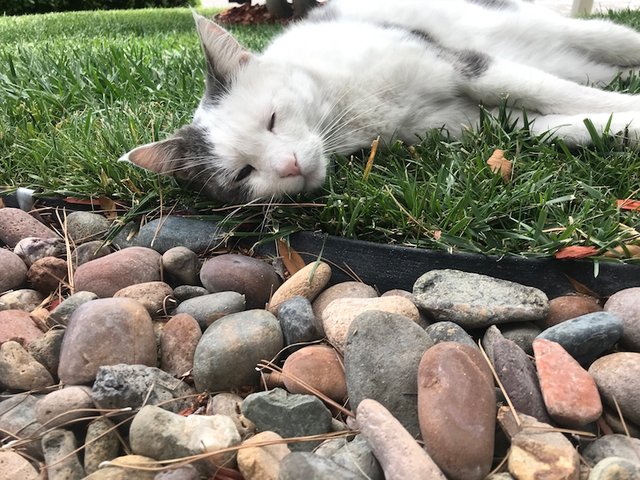 ---
Tiger on his perch.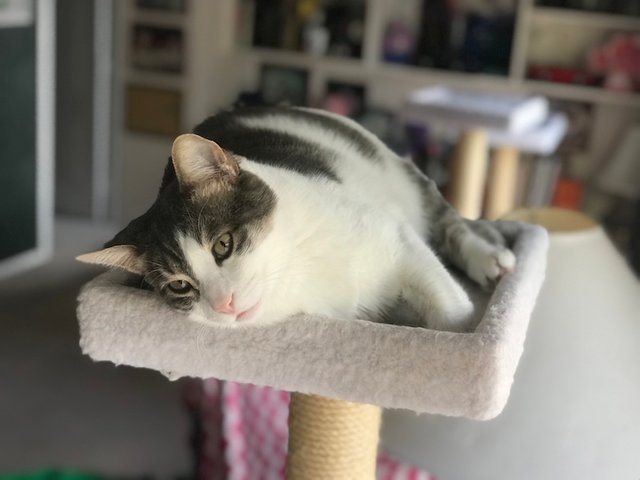 ---
This was supposed to be just a shot of Blaze, but Tiger stuck his head into the frame.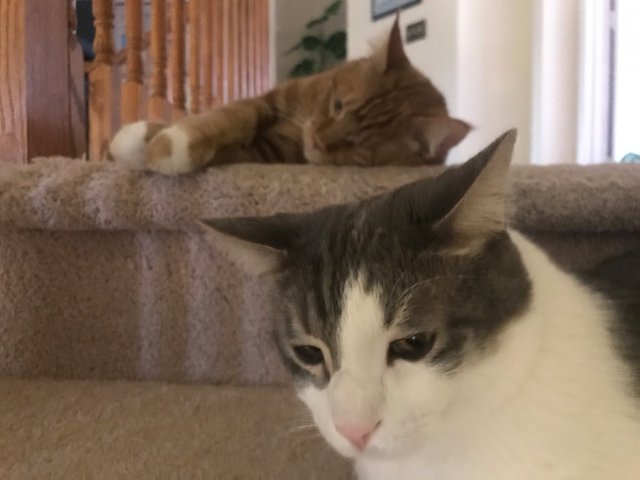 ---
---