Grapthar's Daily Cat Photos! The Crew Cleans Up, Tiger Poses with Blaze and Cleo!
Somehow I managed to capture all 3 of the cats while they were cleaning themselves; Cleo refused to look at me, but the other two I got right as they were licking their arms (legs, lol) to rub their ears. I also got Tiger in frame with both Blaze and Cleo (seperately), so I'd call today a win on all fronts! Enjoy the photos!
---
Blaze post food clean-up.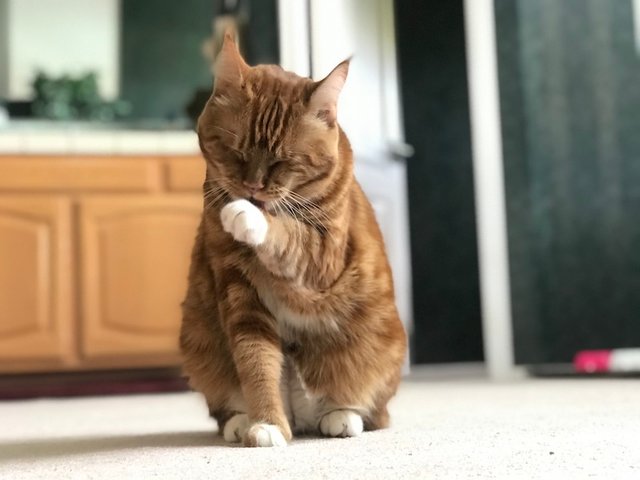 ---
Tiger and Blaze.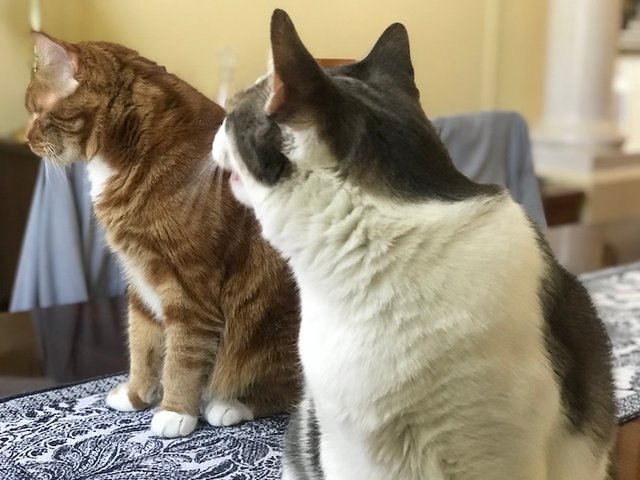 ---
Cleo cleaning herself, refusing to look at me.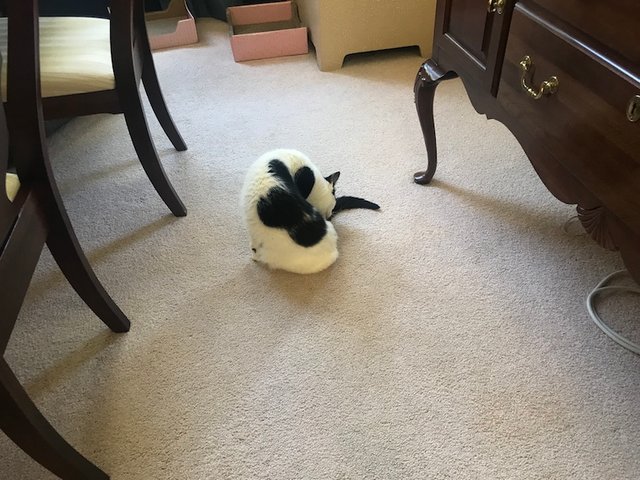 ---
Cleo and Tiger in the window.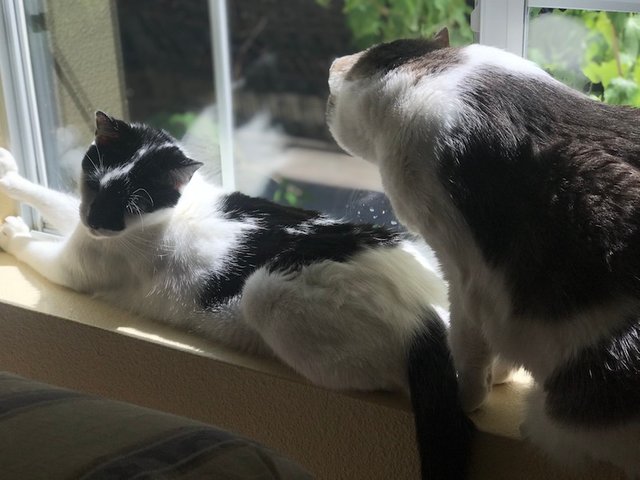 ---
Tiger in his tunnel, cleaning.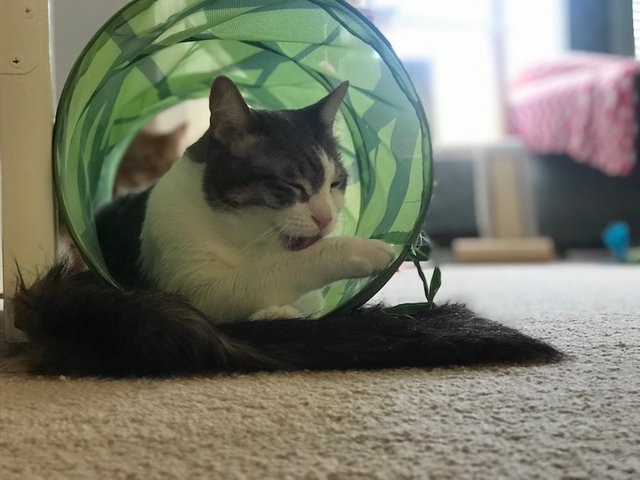 ---
Blaze in his perch.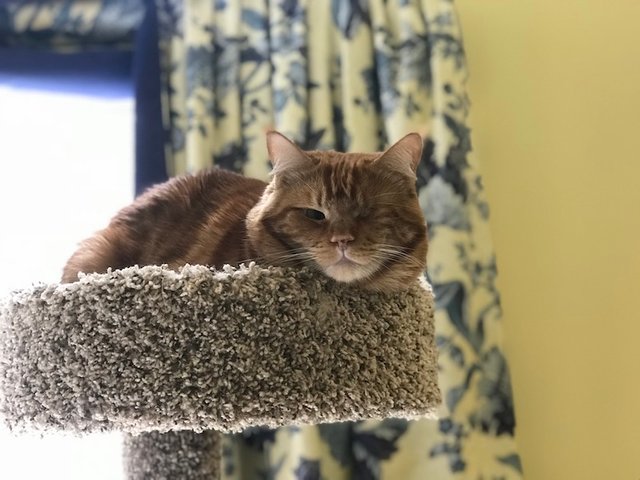 ---
---