Not much news today, no group photos, but I did once again get some nice portrait-mode shots. It's been nice and sunny for the last couple of weeks, which makes things much easier. Plus, the cats were exceptionally lazy today, after staying up all night running around, so I could get nice and close without them walking towards me to demand pets. When they're too lazy for belly rubs, you know they're exhausted, lol. Enjoy the photos!
---
Tiger, posing beautifully.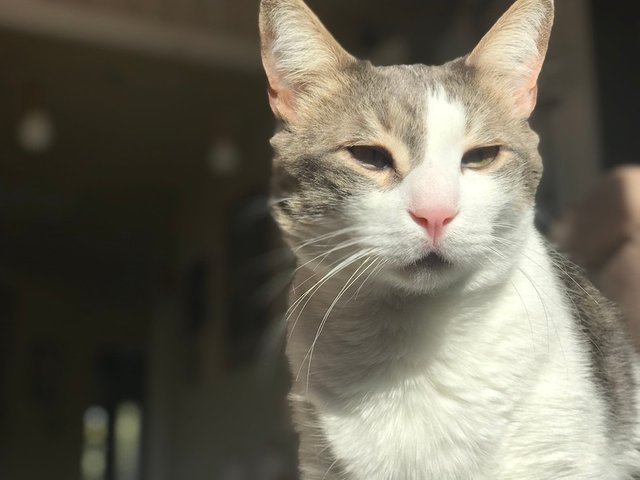 ---
Blaze, still napping the day away.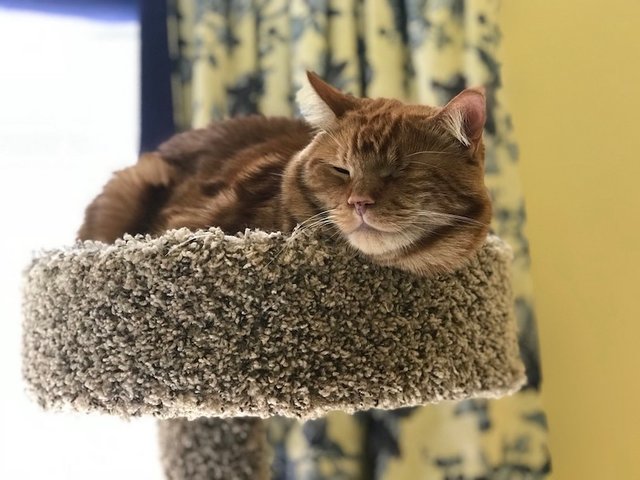 ---
Cleo, back to the windowsill.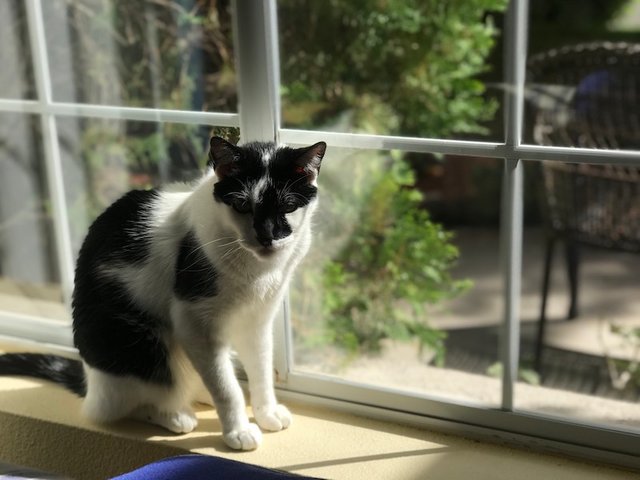 ---
Tiger up close.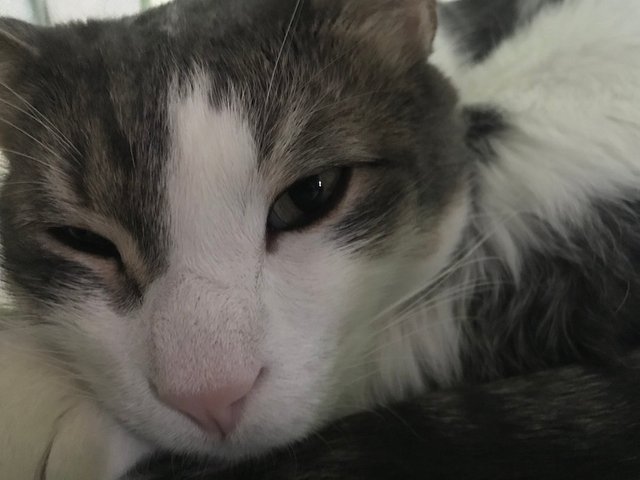 ---
Blaze in a box.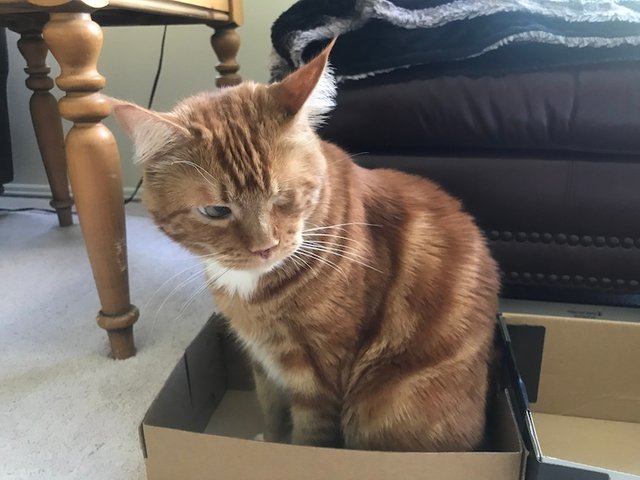 ---
---