Tiger was the star today, letting me get a TON of shots of him, in all kinds of new places (anywhere besides his typical tunnel spot is cool with me, lol). Blaze spent all afternoon sleeping in his carrying-case, on a high shelf in the closet, and Cleo in her new favorite spot, the highest point of the new Cat Tree. I barely managed the photos of her, had to climb up on a chair to reach her, lol. Enjoy!
---
Tiger rolling around.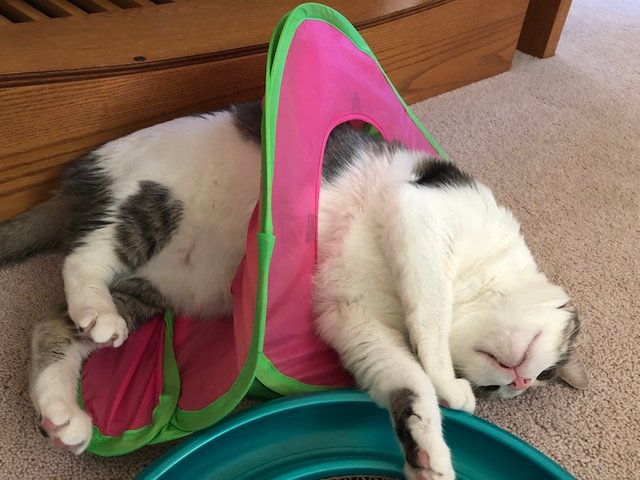 ---
Blaze in the closet.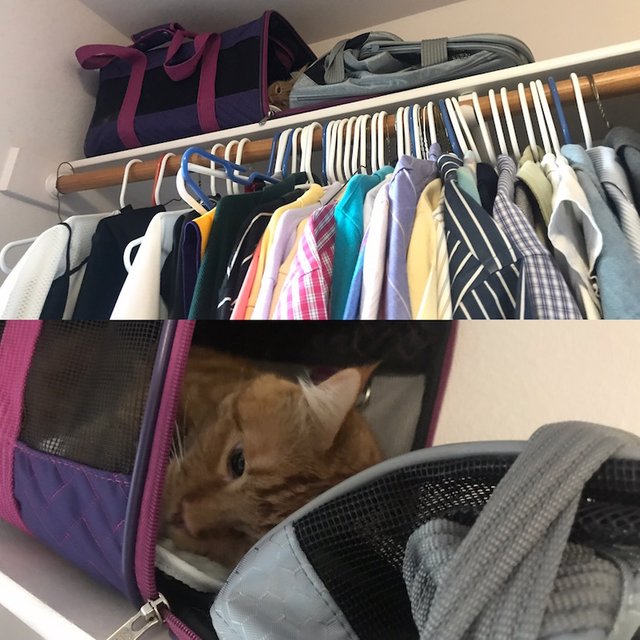 ---
Cleo in the sun.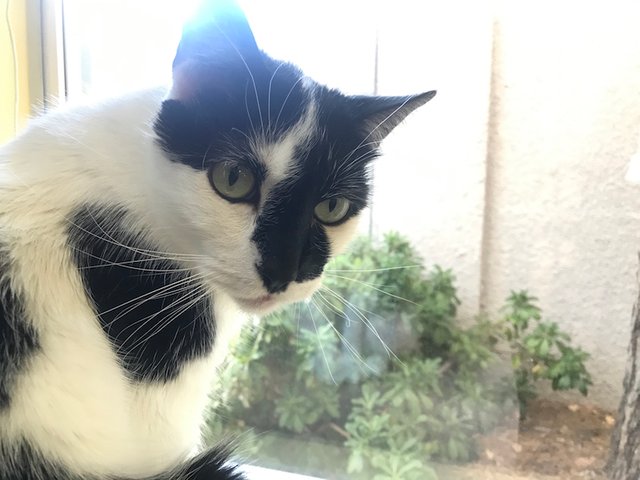 ---
Tiger again.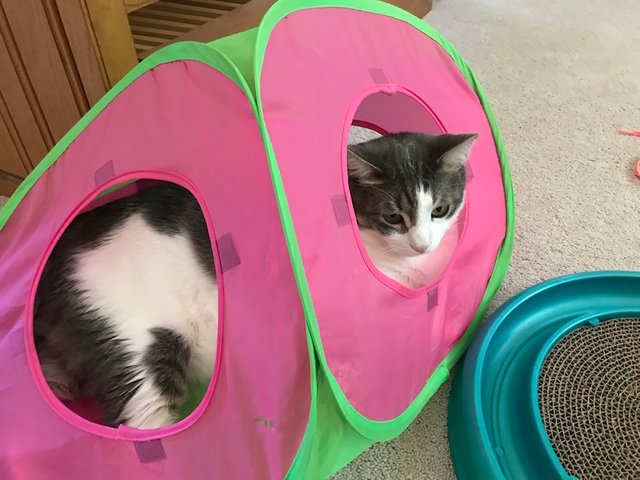 ---
Cleo close-up on her perch.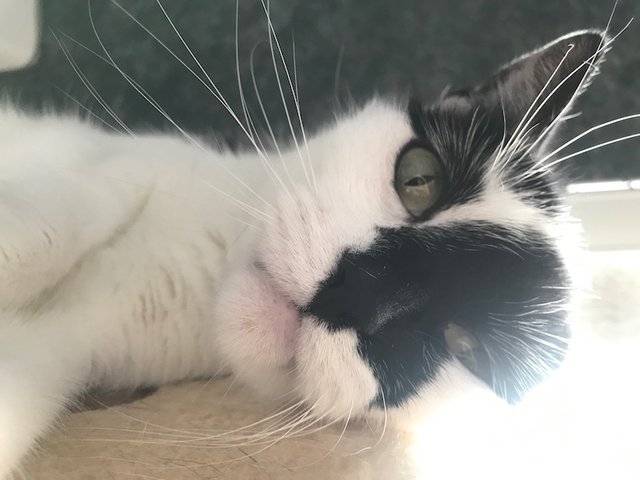 ---
And another shot of Tiger.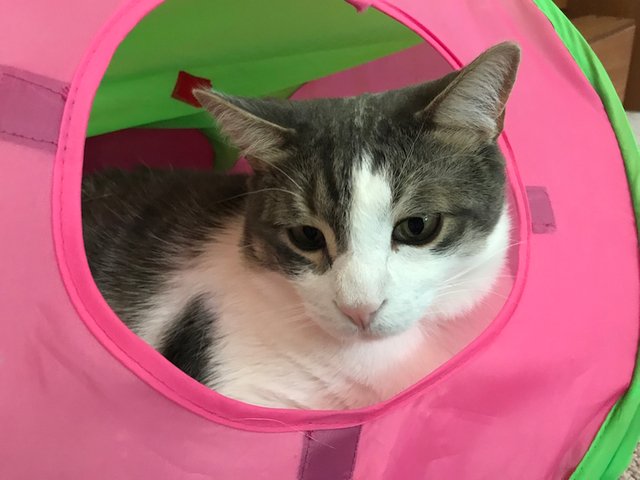 ---
---