I wasn't able to get a ton of photos today, the cats spent a lot of time in closets/under blankets/in generally dark places lol, but they did come out after dinner time, so I took advantage and got some individual shots. I also found Cleo and Blaze staring outside, I think looking for Kenji... I forgot to mention this earlier, Kenji left for the summer, her owners went up to their house in Idaho, so she'll be gone until September or so. I think they miss her, haha. Enjoy the photos!
---
Close-up Cleo.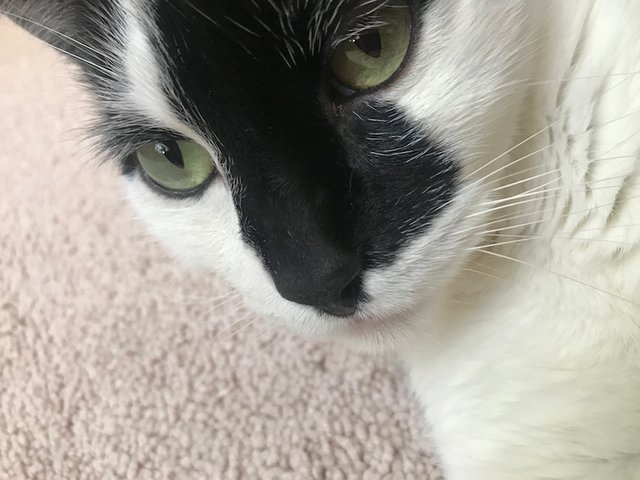 ---
Tiger on the tile, coolin' off.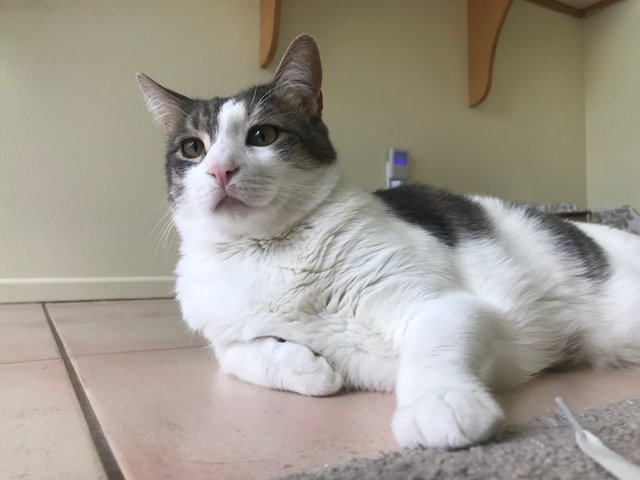 ---
Napping Blaze.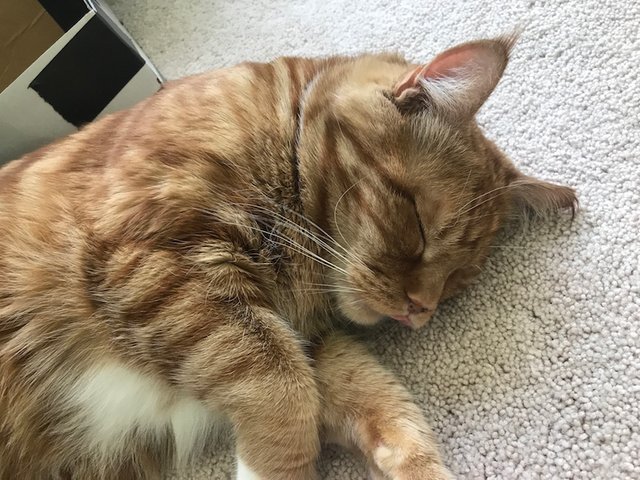 ---
Cleo and Blaze hoping to spot Kenji.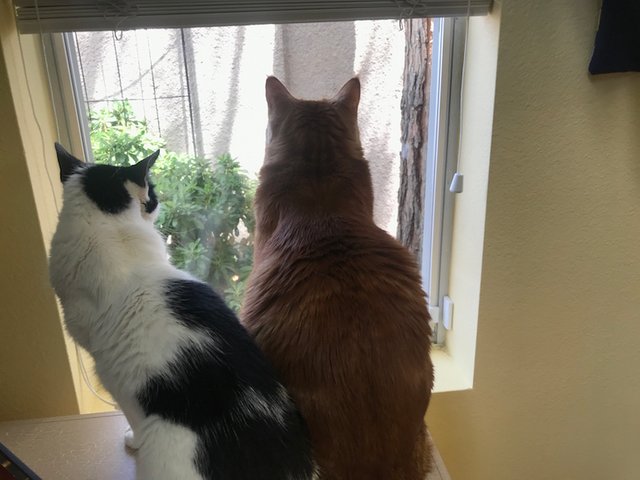 ---
---