I didn't get any group photos again today, but I did manage a few portrait-mode shots that turned out to be pretty great! Cleo posed in a very strange, hilarious way for me, Blaze got nice and close to the camera without moving, and Tiger positioned himself in the sun to make my job easier, so a lucky day all around. Hope you enjoy 'em!
---
Cleo in a deep afternoon sleep.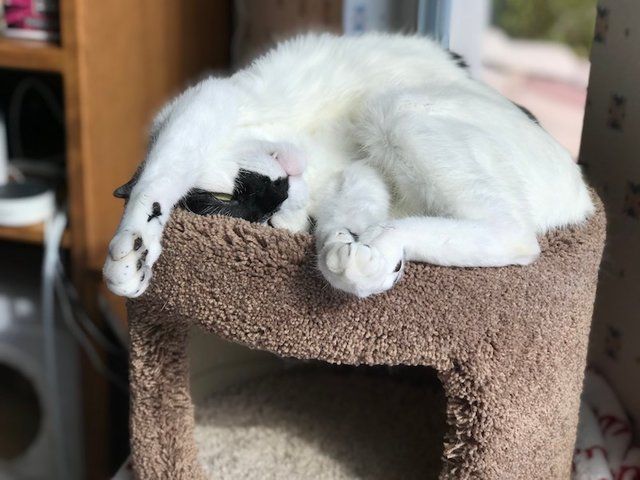 ---
Blaze, up close.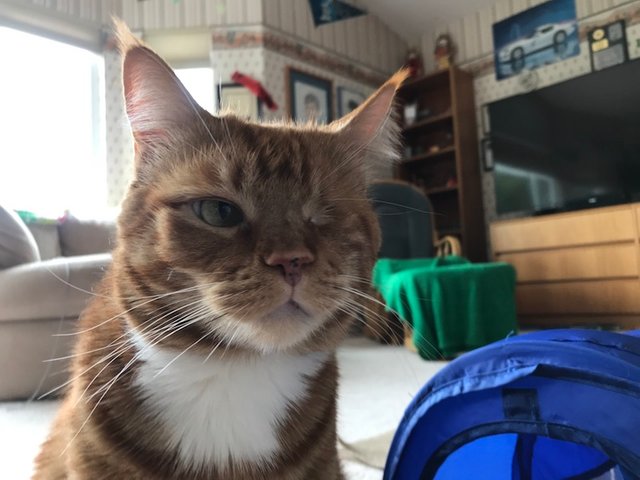 ---
Tiger on his perch.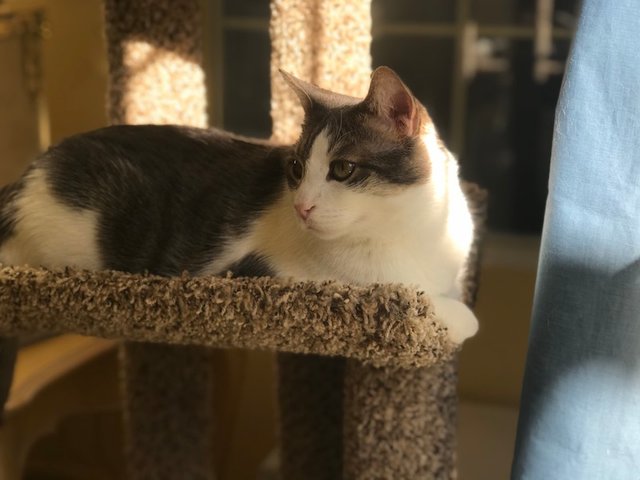 ---
Cleo again, after waking up.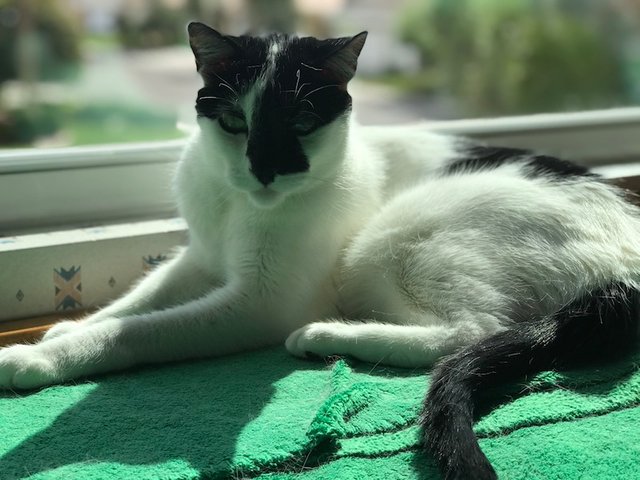 ---
---