Despite my best efforts, I only managed one shot of each cat today. For the last week or so I'd had a good little run, with group photos and a multitude of other shots, but alas, the feline foto curse finally caught up with me. It was good while it lasted, lol. Anyway, hope you enjoy the photos of the crew!
Cleo peering at me from a high perch.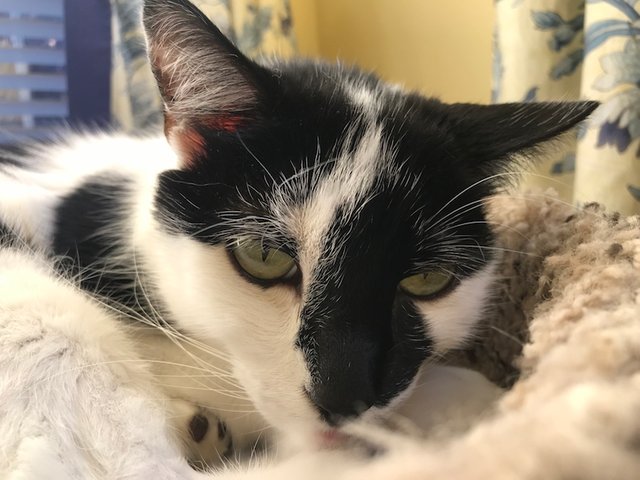 ---
(Slightly) Blurry Blaze... the other curse, lol.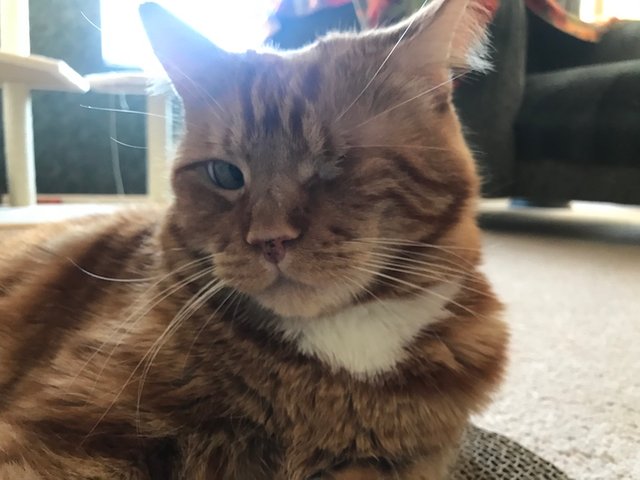 ---
Tunnel Tiger.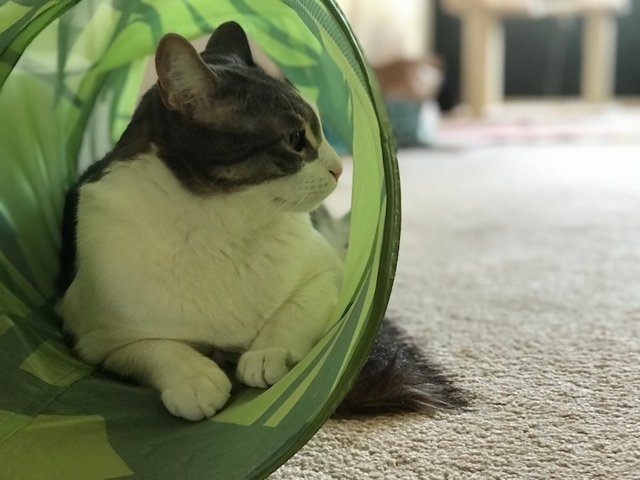 ---
---