Since it is Caturday, I tried my best to get some portrait-mode shots of the gang, which was a reasonable success. I was hoping for a big photo dump, but alas, they didn't want it to be so, lol. I've got 5 to share, so I can't complain, but they after I got one or two photos of each of them, they disappeared into the darkness of their closet and cabinet hideaways. Enjoy the photos, Happy Caturday!
---
Blaze in the sun, looking glorious.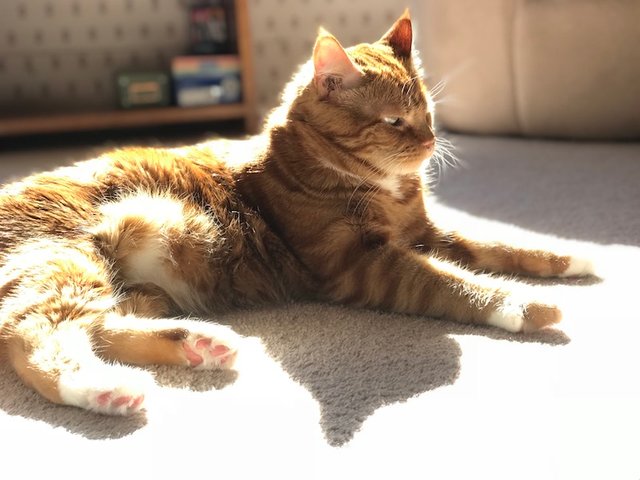 ---
Cleo sniffing her shadow.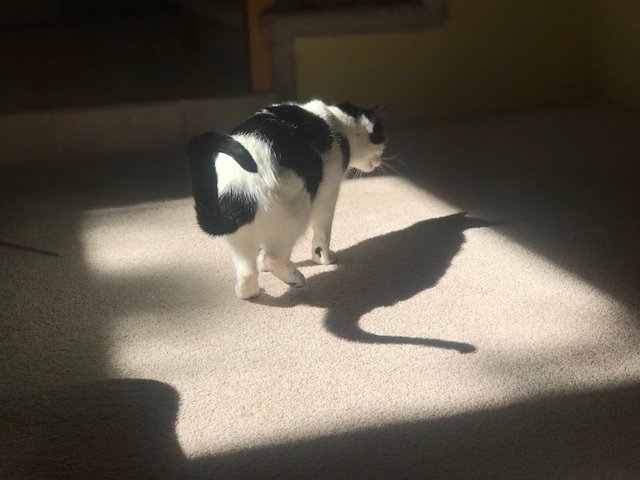 ---
Tiger walking around.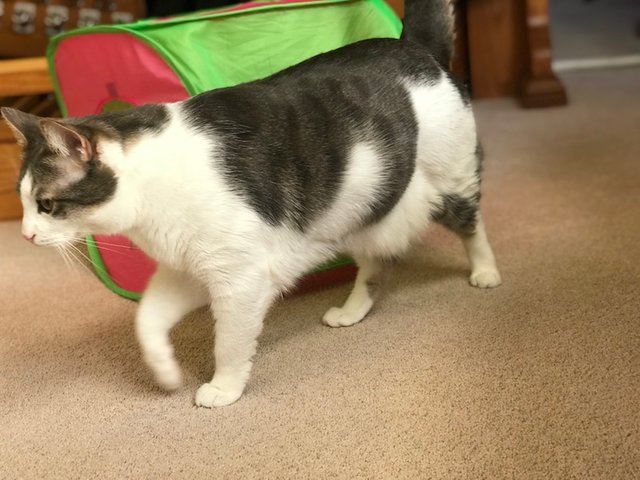 ---
Cleo curled up by the window.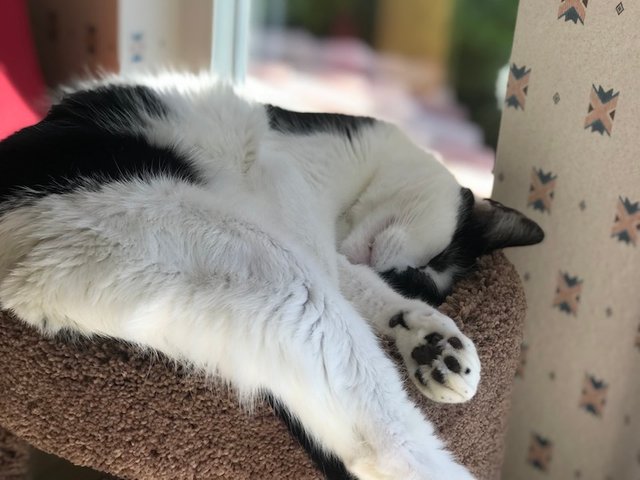 ---
Tiger in his tunnel, post-food-nap.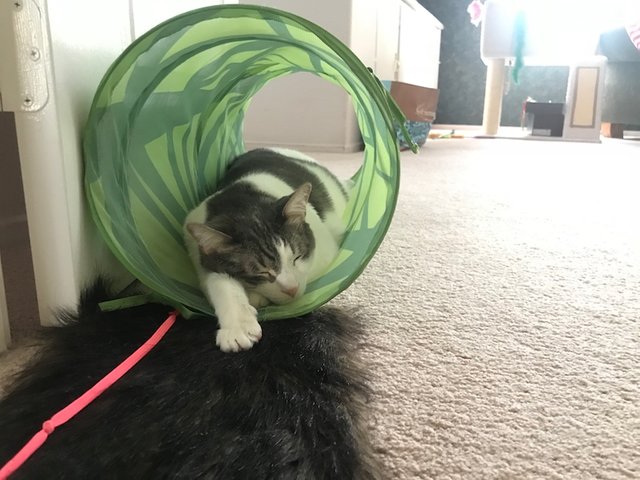 ---
---