Grapthar's Daily Cat Photos! Feline Furr-iday Foto Fun!
Well, I managed more than 3 photos today! All three cats once again spent the afternoon in the front room upstairs, but they were doing more interesting stuff today. Tiger was hiding out inside a bag, I caught Blaze cleaning Tiger's head a little later on, and Cleo… well, Cleo was being lazy, as usual, but she looked good in the photos, so I'm calling it a win, lol. Enjoy!
---
Tiger peering out from his lair.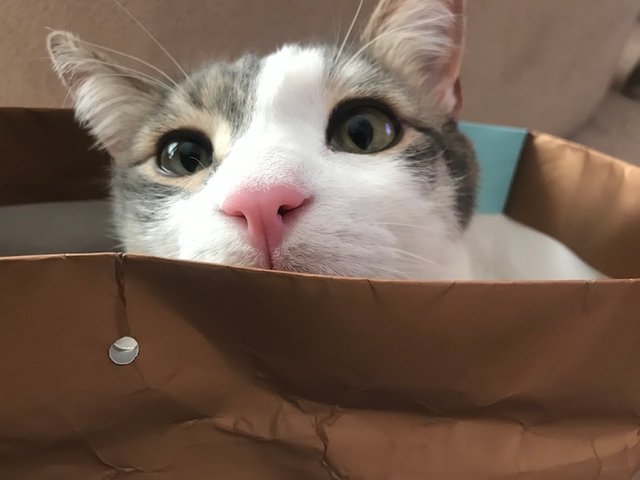 ---
Cleo, close-up.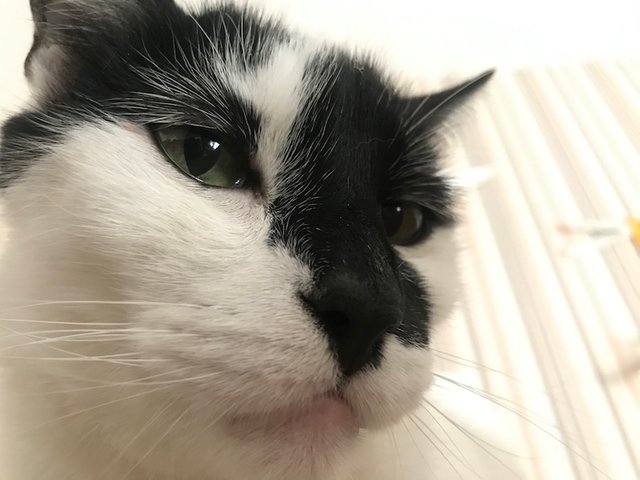 ---
Blaze cleaning Tiger's ears.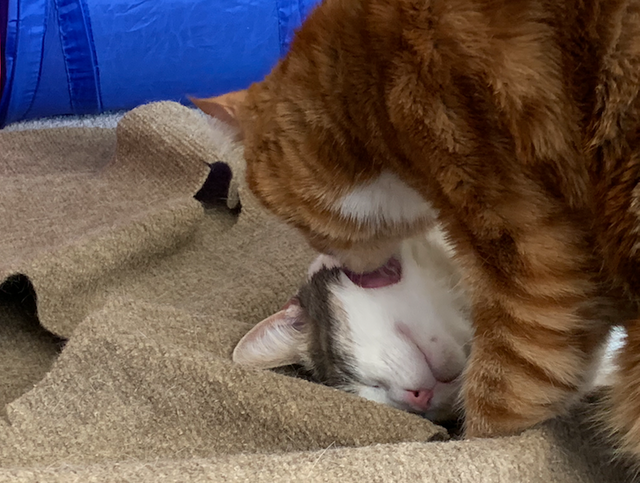 ---
Tiger in bag, alternate angle.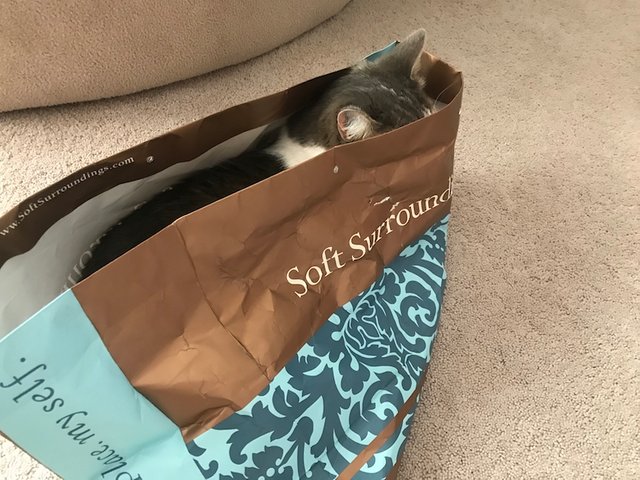 ---
Cleo, lookin' good.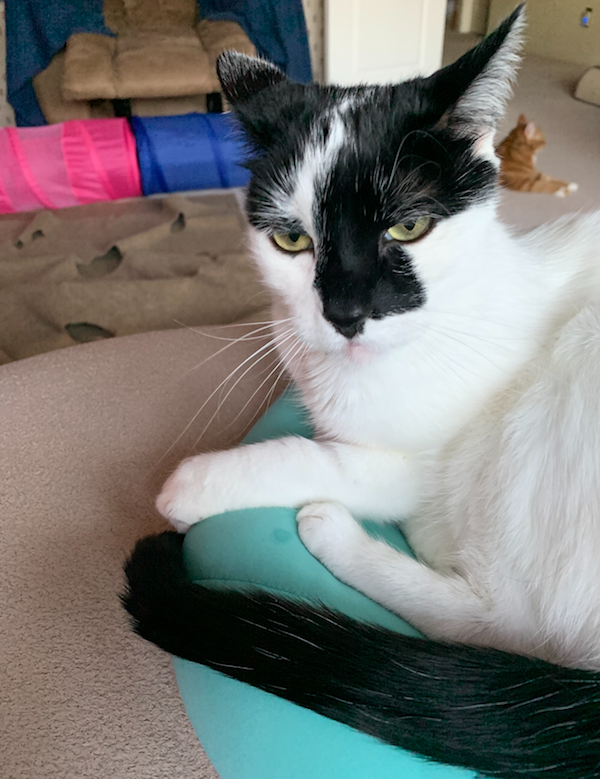 ---
---